How to Turn Off Facebook Chat on Android
Facebook Messenger and WhatsApp are among the most popular IM clients for smartphones but still Facebook top the charts as it's used by a majority of users, where you can connect either with a PC, mobile, or a tablet unlike WhatsApp. Facebook on mobile platforms like iOS and Android is easily accessible through the device browser, or using the official Facebook for Android/ iPhone app and Facebook Messenger for instant messaging. Perhaps, if you're a power mobile user frequently connected to Internet for work, then you might want to disable Facebook chat on your Android smartphone, thus to hide your online presence and avoid unwanted chat messages that could be distracting or whatsoever!
To Disable Chat on Facebook for Android, open the Facebook app and tap on the menu button located at the top left corner. Scroll down to the 'Settings' tab, open 'App Settings', and uncheck the first option that says 'Facebook chat'. Now chat will be disabled and your chat availability status would be offline to everyone. However, you can still send messages to your friends and chat with them in invisible mode.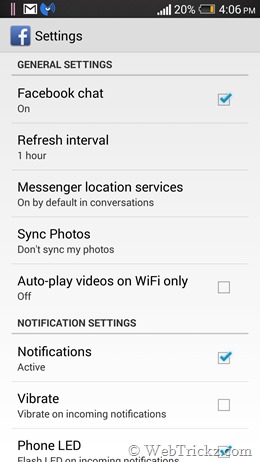 To Appear Offline on Facebook Messenger, open the messenger app and tap on Settings. Now uncheck the option that says 'Facebook chat' and alternatively you can turn status to 'Off' in the Active tab. You'll still be able to send and receive messages but you won't be able to see who's online while chat is off. However, if Facebook app is also installed on your device then make sure you've disabled the chat option there too, to stay offline!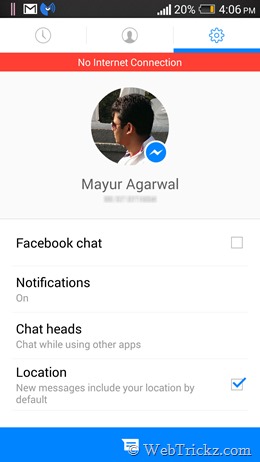 Note: If both Facebook for Android and Facebook Messenger are installed on your phone and you wish to disable FB chat, then make sure chat option is turned off on both because if chat is enabled on either of these two apps, then you'll appear as online on Facebook.