Recently Google and LG together launched their latest and the 5th generation Nexus that's manufactured by LG and marketed by Google. Let's check out how does the Nexus 5 mobile differentiates itself from the previous generation Nexus smartphone and whether the device lives up to our expectations or not.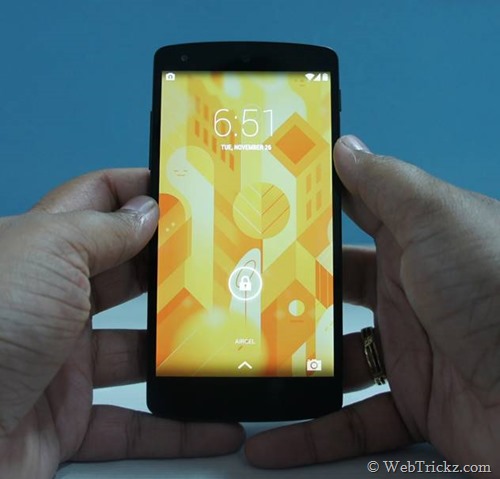 Specifications of the device:
4.95″ full HD IPS+ LCD with capacitive touch screen with Gorilla Glass 3 protection
Runs on the latest Android KitKat 4.4 operating system
2 GB RAM and 16/32 GB internal memory options
8 MP primary autofocus camera with LED flash, Optical Image stabilization and full HD video recording @ 30 FPS
1.3 MP secondary front-facing camera with support for HD (720p) video recording
Powered with a 2.3 GHz quad-core Snapdragon 800 processor
Connectivity options – GPRS, EDGE, 3G, 4G LTE, Wi-Fi a/b/g/n/ac, Bluetooth v4.0, NFC & USB v2.0
2300 mAh battery
Build and Design
Unlike the previous generation Nexus 4 which was mostly made up of glass, the Google Nexus 5 has a unibody polycarbonate build with matte finish giving very comfortable and smooth feel while on hands. However, the phone does not have an exceptionally great look that we were expecting from the fifth iteration of Nexus by Google. In terms of weight and thickness, it surely scores better which is ~10 grams lighter and 0.5 cm thinner than the Nexus 4 at 130 grams and 8.6 mm respectively.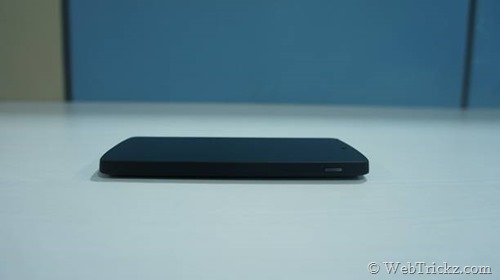 The front of the Google Nexus 5 sports a 4.95″ IPS LCD capacitive touch screen without any hardware buttons as usual. Thanks to the reduced bezel size on the device, it becomes very comfortable to use the device even with a single hand. On the left side of the device is the volume rocker, power button along with the micro-SIM tray on the right-hand side and on the top and bottom are the 3.5 mm audio-in jack and the micro USB connector for charging the device and transferring data, respectively.
Screen and Display
The Google Nexus 5 display quality and screen size have some substantial improvement when compared to its older sibling. The phone sports a 4.95″ true LCD IPS+ Full HD capacitive touch screen with a resolution of 1080×1920 pixels. The effective pixel density on the device is about 445 PPI which makes the display very crisp and comfortable for reading PDFs and browsing sites on the device. The screen also comes with Corning Gorilla Glass 3 protection that helps in resisting shatters and improves the viewing angles on the screen.
Camera
With the same 8-megapixel primary camera as seen on the Nexus 4, Google's surely not in the megapixel race and has rather worked hard to increase the sensor size that would, in turn, improve the final output. In contrary to 1/4″ camera sensor on its older generation device, the Nexus 5 has 1/3.2″ camera sensor.
Another substantial improvement on the Nexus 5 camera over its predecessor is that the camera supports optical image stabilization (OIS) that would help you snap clear images and record stable videos even while you're on the move, say shooting while on a moving car, etc. The 8 MP primary camera on the rear is also accompanied by an LED flash that helps to shoot better photos even during low light conditions. Other features of the primary camera include support for full HD video recording, geo-tagging images, touch-focus, smile detection, photosphere, HDR, etc.
Needless to say, the device also has a 1.3 MP secondary camera on the front that could be ideally used for video calling and snapping selfies. The secondary camera is also capable of HD (720×1280 pixels) resolution video recording at 15 FPS.
Though there are some good improvements on the Nexus 5's camera over its predecessors, the final output from the camera still remains below our expectations considering it's a flagship device and marketed by Google. Here are a couple of photos taken using the primary camera of the device under different modes and lighting condition to give you a fair idea about the camera quality on the device.
Camera Samples –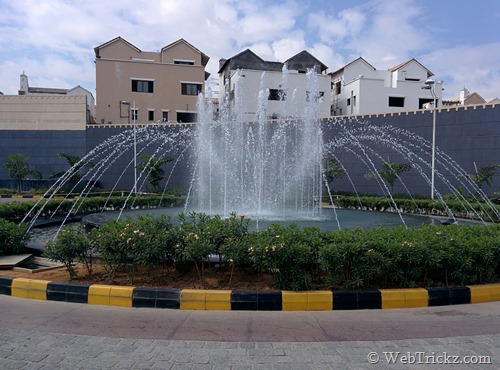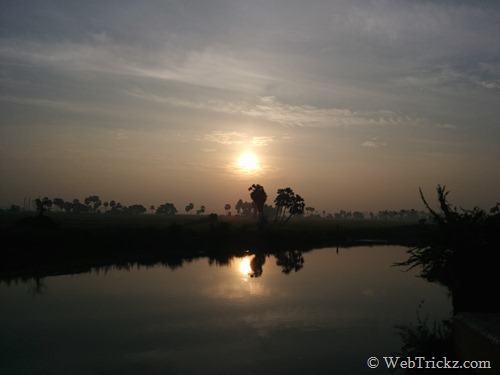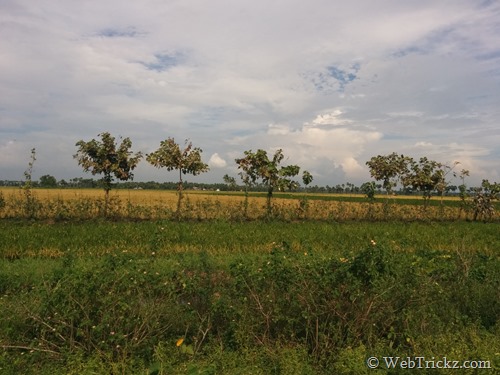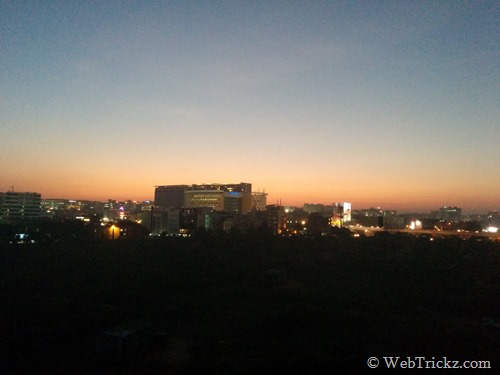 Software Features
As many of you might be aware, the Nexus 5 is the first device to be loaded with the latest Android KitKat v4.4 operating system. Just like other Nexus devices, even this phone comes without any additional UI or UX customisations, running on the stock Android.
However, the phone features a different launcher named as Google Experience Launcher (GEL) that's exclusive only for the Nexus 5. The improvements in this launcher include transparent notification bar, left to right slide on the home screen to open Google Now, smoother transition effects, etc.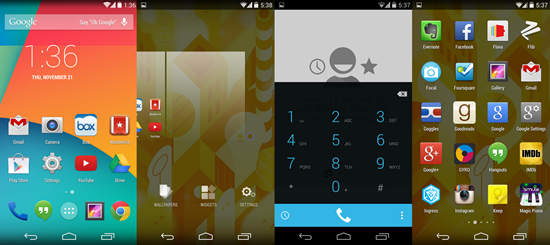 Apart from that, the KitKat version of Android features a revamped dialer app that can now perform smart search and has some UI improvements as well. The Hangouts app is now integrated with messages app so that all incoming and outgoing SMS can be handled right from hangouts. However, the users have an option to download any third-party SMS apps (like Handcent) from the play store and use that instead, for taking care of their SMSs.
Another innovative addition on Android KitKat is the feature wherein Google looks-up for an unknown incoming caller with its business listing and if available, it shows the name of the caller instead. This is a kind of feature that you get using the crowdsourced phone number directory app – Truecaller.
Apart from that, some other apps that have been improved either in terms of UI or features include native Email app, Photos, support for wireless printing directly from your Android device, etc.
Hardware Specifications
As we had pointed in the start of the post, the Nexus 5 has the top-notch hardware specification which includes 2.26 GHz Qualcomm Snapdragon 800 processor with Adreno 330 graphics processing unit. The device has 2 GB of RAM which is more than enough to multi-task between the most resource hogging apps without any lag either while switching between the apps or while running each of them.
In terms of internal storage capacity, the device is available in 2 variations, a 16 GB model and a 32 GB model which you can select upon your needs. Since this device doesn't support the expansion of memory, you may want to be extra cautious while choosing which storage variant you would like to go for.
It was kind of disappointing to know that the flagship device has only 2300 mAh battery but after using the phone for a week or so, we were happy to know that the phone has been optimised very well. Despite the mediocre battery, we could use the device for about 13 hours with continued usage of phone calls, social networking, gaming and fiddling with other features.
Pricing
Just like any other Nexus device, Google seems to have been very considerate in setting the Nexus 5 price in India. The device has been priced very competitively at Rs. 28,999 and Rs. 32,999 for the 16 GB and 32 GB models respectively.
Final Verdict
The Nexus 5 is one of the best smartphone available in the market with impeccable specifications and features though priced very competitively which makes the device one of the best value for money phone. We would any day recommend the device to anyone who's in the market with a budget of under 30K INR.
However, having been said that, if you are someone who doesn't have a budget constraint and are looking for something that could feed your ego, then there are some other better options available such as the Samsung Galaxy Note 3, Apple iPhone 5S or the LG G2.
Do let us know your views about the device and whether you're going to buy it this New Year?
About the author
This post is contributed by Deepak Jain. Head over to his site – deepakja.in to know more about him and connect with him.