Remix OS for PC from Jide in an official partnership with Android-x86 Open Source Project provides the ability to run Android on a desktop computer in a really efficient and seamless way. Remix OS offers a complete Android experience in a Windows-like environment on a PC, thereby turning the dream to run Android on the desktop into a reality. Built on the Android-x86 project, Remix OS for PC introduces a whole new range of versatility and supports an array of existing Intel-based PCs.
By installing Remix OS, one can breathe a new life into their old PC with Android's rich app ecosystem powered by over 1.6 million apps. What's interesting is that Remix OS can be simply installed alongside your native Windows OS in a dual-boot mode. Moreover, it is completely free to download and use plus timely updates are offered.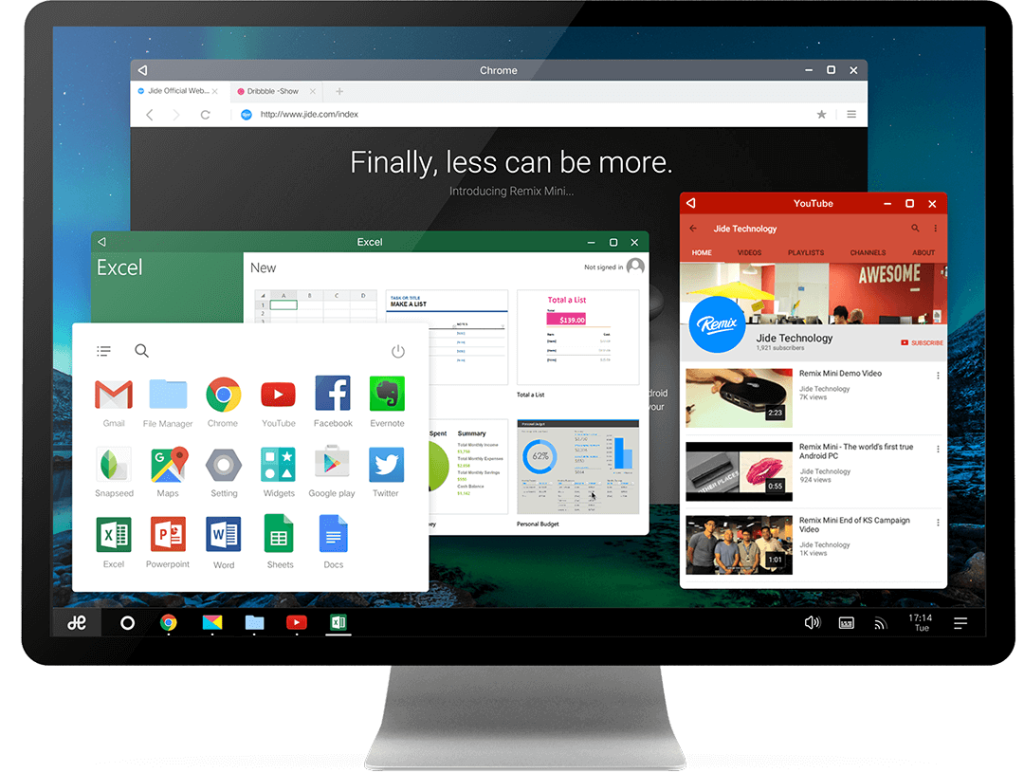 With its multitude of productivity oriented features combined with over 1.6 million apps, Remix OS seamlessly merges functionality, ease of use, and beauty in amazing ways to give you an unforgettable Android experience. Learn more
The Beta version of Remix OS for PC is finally released that comes with a host of improvements, better compatibility, 50 major bug fixes, and new features that make it worth installing and trying out on your PC. Some of the enhancements include:
Installation on the hard disk (HDD)
32-bit Support
UEFI Boot & Legacy BIOS compatible
Supports over-the-air (OTA) system updates

Larger data space (up to 8GB for hard disk and up to 64GB for USB flash drive)

Faster USB boot-up

Terminal app pre-installed for developers
Unlike its alpha version that only supported installation on a USB flash drive, the beta version lets you install Remix OS on a hard drive or SSD, so you run it with Windows OS in a dual-boot mode. It should be noted that currently the installation tool only supports Windows 7, Windows 8, or Windows 10, with a minimum capacity of 8GB. Before proceeding, I'd like to state that the installation process went smoothly without any issues. Users installing Remix OS on PC's internal hard disk can expect better read/write speeds and can run it alongside Windows without the need to carry a flash drive. In this short guide, we will tell how you can easily Dual Boot Remix OS for PC Beta with Windows –
1. As we're Dual-booting, we consider that Windows OS is already installed on your computer.
2. Download the Remix OS for PC package, this contains the Remix OS for PC ROM and Installation Tool. (Both 32-bit and 64-bit versions are available)
3. Extract the .zip file package to a folder on your desktop.
4. Open the 'Remix OS Installation Tool', browser and select the ROM .iso file. In Type choose 'Hard Disk' and in Drive choose system partition (generally 'C' drive) where your current Windows is installed. In our case, we installed it on a secondary formatted partition 'D' in dual-boot mode with Windows 7.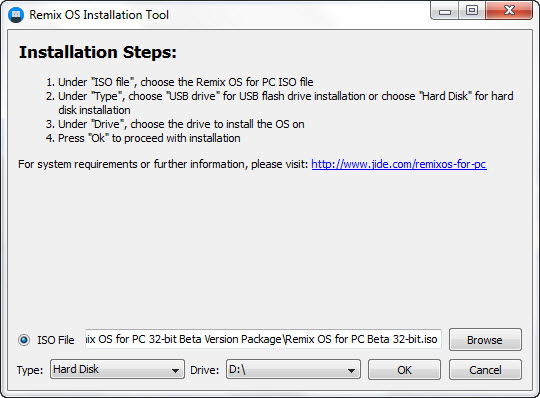 5. Click Ok and wait for the installation. Once done, select 'Reboot Now'.
Now you will see the Remix OS option in the Windows Boot Menu, select it, and hit enter.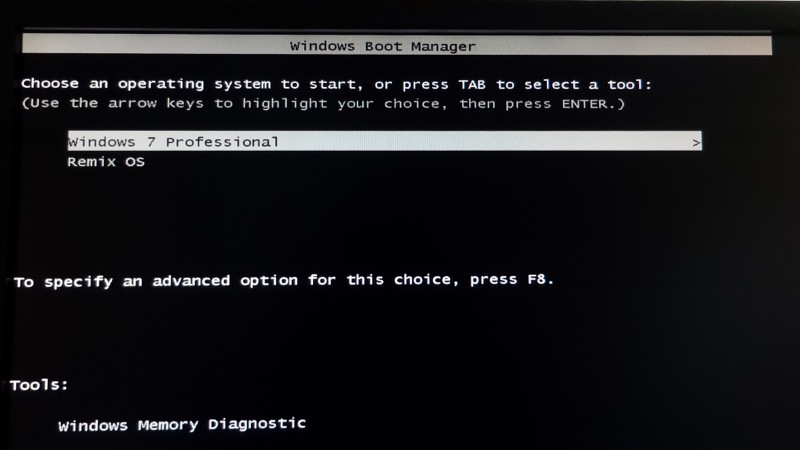 Don't get too excited yet! The main process will now start as Remix OS creates a new 8GB partition on your hard drive to install the Android OS. This can take around 20-25 minutes, you can check the ETA shown on the screen.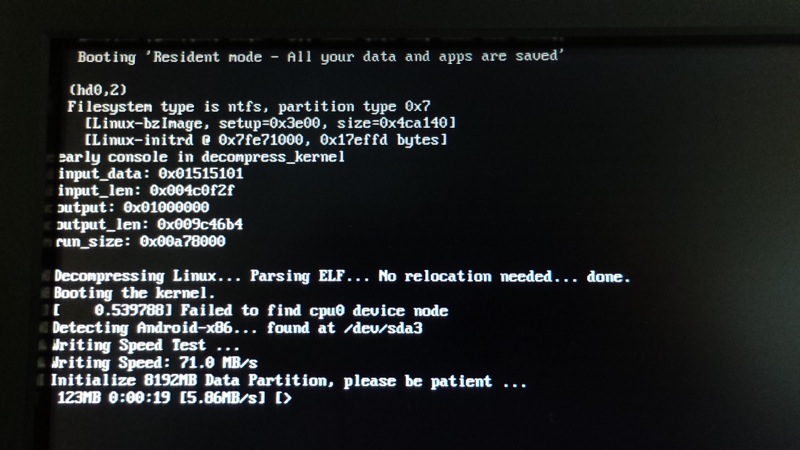 After booting, you'll be presented with an all-new and refreshing Android to experience on your desktop.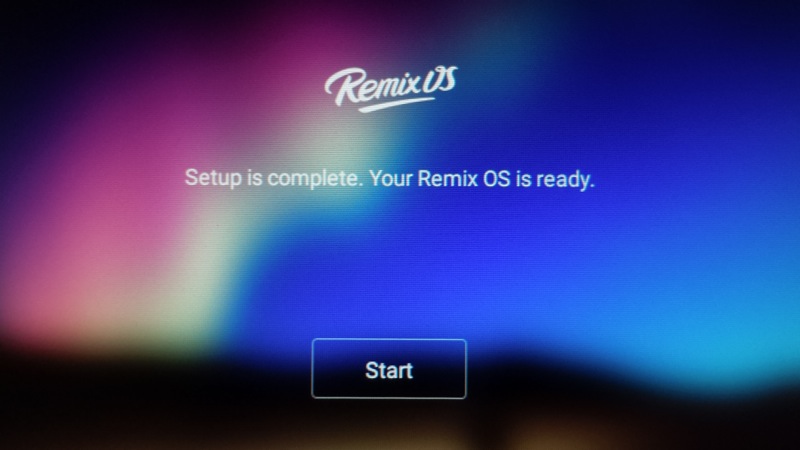 Key Features of Remix OS 2.0 Beta for PC –
Multitasking offers multi-window support, resizable windows, and maximize/minimize option
Windows like Taskbar with a Start menu, System tray, home and back button
Notifications panel at the right side
Advanced File Manager with external storage support
Compatible with Office for Android apps
Endless possibilities with Google Play
MX Player pre-installed
OTA software updates
Do try out Remix OS on your PC. It's really awesome!