Nowadays, Many people working in offices or students have task related to computers. Pen drives or USB drives makes it easier to carry there needed material or software's from home to their place of work. I have gathered some useful Portable Apps for Pen drives which are all Freeware.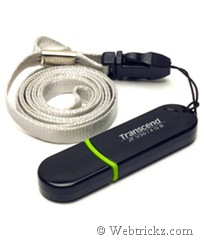 What's Portable – Portable Apps are small sized applications and software's which don't require any installation ie. they can be run directly form any PC and used. Simply Download the "Portable" ZIP package and extract to a folder of your choice. Then Launch the .exe file for using it.
Mozilla Firefox, Portable Edition – Mozilla Firefox is a fast, full-featured web browser that's easy to use. It has lots of great features including popup-blocking, tabbed-browsing, integrated search, improved privacy features, automatic updating and more.
VirtualDub Portable – VirtualDub Portable is a video capture/processing utility. It lacks the editing power of a general-purpose editor such as Adobe Premiere, but is streamlined for fast linear operations over video. It has batch-processing capabilities for processing large numbers of files and can be extended with third-party video filters.
VLC Media Player Portable – VLC media player is a highly portable multimedia player for various audio and video formats (MPEG-1, MPEG-2, MPEG-4, DivX, XviD, WMV, mp3, ogg, …) as well as DVDs, VCDs, and various streaming protocols. It can also be used as a server to stream in unicast or multicast in IPv4 or IPv6 on a high-bandwidth network.
CCleaner is a system optimization and privacy tool. It removes unused files from your system and cleans traces of your online activities such as your Internet history.
µTorrent is a small BitTorrent client that uses very little system resources. It supports multiple simultaneous downloads, smart bandwidth usage, file level priorities, configurable bandwidth scheduling, global/per-torrent upload/download rate limiting etc.
Foxit Reader is a small and fast PDF viewer that is compatible with PDF Standard 1.7. It includes Javascript support, interactive form filler, annotation tools and built-in text converter.
7-Zip is a file archiver that supports the new "7z" format with very high compression ratio using LZMA compression. In addition, it supports the creation/extraction of 7z, ZIP, GZIP, BZIP2 and TAR files, as well as the extraction of RAR, CAB, ISO, ARJ, LZH, CHM, Z, CPIO, RPM, DEB and NSIS files. 7-Zip Portable is a package for 7-Zip that is optimized for portable usage.
FastStone Capture is a powerful, flexible and intuitive screen-capture utility. It allows you to capture anything on the screen including windows, objects, full screen, rectangle regions, freehand-selected regions and scrolling windows/web pages.
It has innovative features such as a floating Capture Panel, hotkeys, resizing, cropping, text annotation, printing, e-mailing, screen magnifier and many more.
Video Cache – This utility can help you to extract the video file from the Internet cache and save it for watching in the future. It automatically scans the entire cache of Internet Explorer and Mozilla-based Web browsers (Including Firefox) and finds all video files that are currently stored in it. It easily copies the cached video files into another folder for playing/watching them in the future.
TrueCrypt creates virtual encrypted disks within a file and mount it as a real disk. It can also encrypt an entire hard disk partition or a device, such as USB memory stick, floppy disk, etc. It supports a full range of encryption algorithms, including AES-256, Blowfish (448-bit key), CAST5, Serpent (256-bit key), Triple DES, and Twofish (256-bit key).
ClamWin Portable – ClamWin Free Antivirus is a scanner for viruses and spyware. The virus/spyware database is constantly maintained by a group of volunteers, and you can always get the latest updates via the Internet. It does not include an on-access real-time scanner i.e. you need to manually scan a file in order to detect a virus or spyware.
Infra Recorder – Portable CD and DVD Burning Tool – Infra Recorder is a powerful CD/DVD burning utility that allows to create either audio, data or mixed mode disks. Projects can be recorded to either an image file (ISO) or disk (CD/DVD). You can even copy an existing CD/DVD to another CD/DVD or even make a backup image file of your CD/DVD. It can also be used to erase rewritable discs (CD-RW) using one of four different methods.
See Other Major Sources for Freeware Portable Apps: