UxTheme Patcher for Windows XP/2003/Vista/7
NiwradSoft UxTheme Patcher modifies the system files to use 3rd party themes. This installer is designed to work on the following operating systems and languages: See the image below: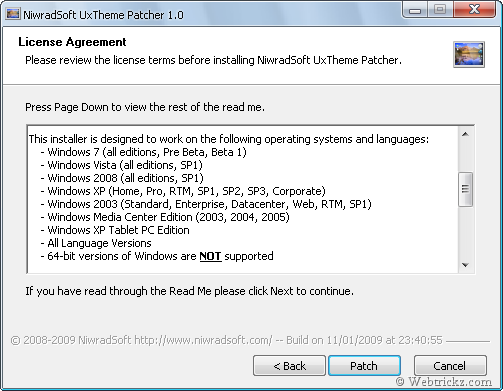 Simply run the small patch and you will be able to use 3rd party themes on Windows XP/2003/MCE/Vista/7. 64-bit versions of Windows are not supported.
Download NiwradSoft UxTheme Patcher 1.0  [Size: 75KB]