So, do you want to play the classic Solitaire game on Google? Great! It's cool you have found the secret that Google has added the Solitaire game into its search results, just like Google Snake and Google Pacman. It means when you search solitaire, Google gives you its platform to play this classic game without redirecting to another website.
You don't have to download any app or choose from different websites to play your favorite Solitaire game. It is available right on Google to entertain you. The good thing is it is available on both desktop and mobile versions and supports most browsers so that you can play it wherever you want. This initiative of Google is like a jackpot for Solitaire lovers, and they are loving it.
How to Play Google Solitaire?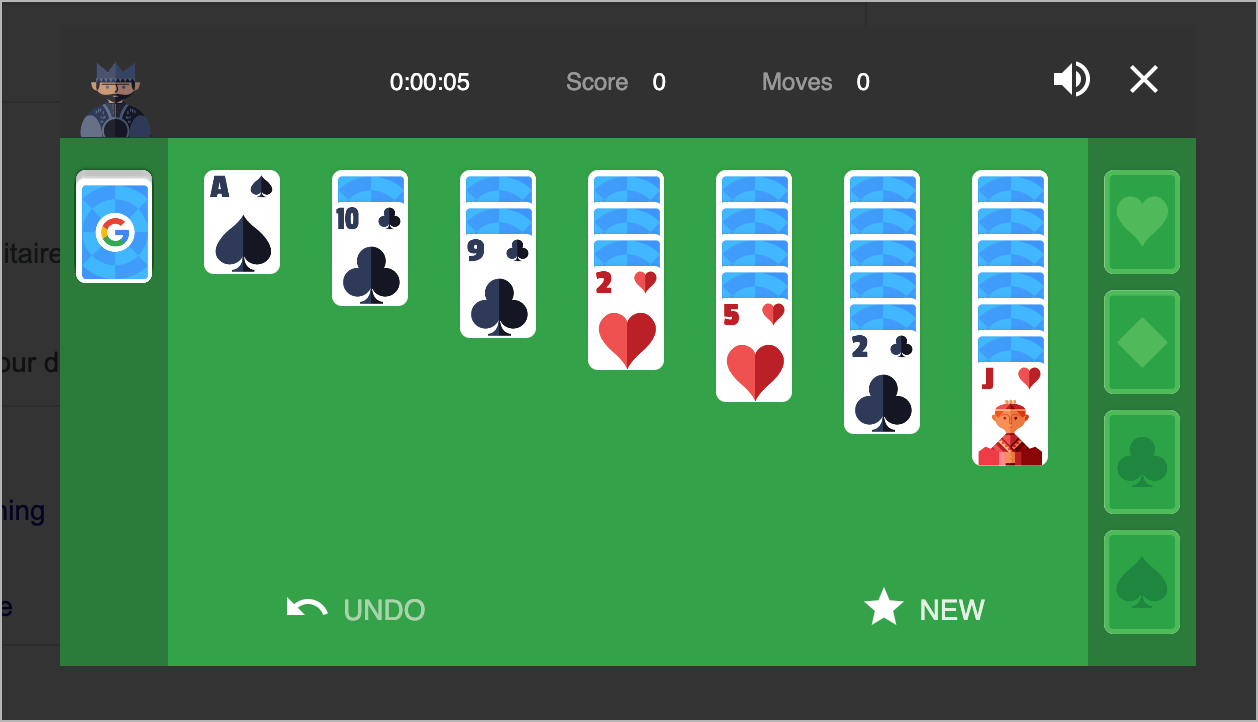 Now, the first question that might come to your mind after knowing this exciting news is how you can play Google Solitaire.
It is simple! You just have to follow a couple of steps, and the world of Google Solitaire will be in front of you.
To play the Google Solitaire game, follow the steps below:
Type 'Solitaire' in Google Search.
The search result will show the option to play Google Solitaire on top of other options.
You will find an option to play the game right away.
But before the game starts, you have to choose from two levels of difficulty, i.e., Easy and Hard.
You are also given an option to play with your friends locally.
The simple and clean interface of the game makes it the best choice for card lovers who don't want to indulge in any complexity and lush push and enjoy the game right away.
Some websites claim that Google's initiative is a step towards making Google a hub of all games so that searchers don't have to go to other websites and apps. It is true or not; the fact is there are many other interesting Solitaire websites and apps with amazing features that many people find the best, especially those looking to make their game exciting. So, they choose these other options. Because why not? Who doesn't like taking a dip into exciting features and daily challenges while playing their favorite game?
Alternative Options to Play Solitaire
So, if you are also someone looking to make your Solitaire fun, check out these other options other than Google Solitaire: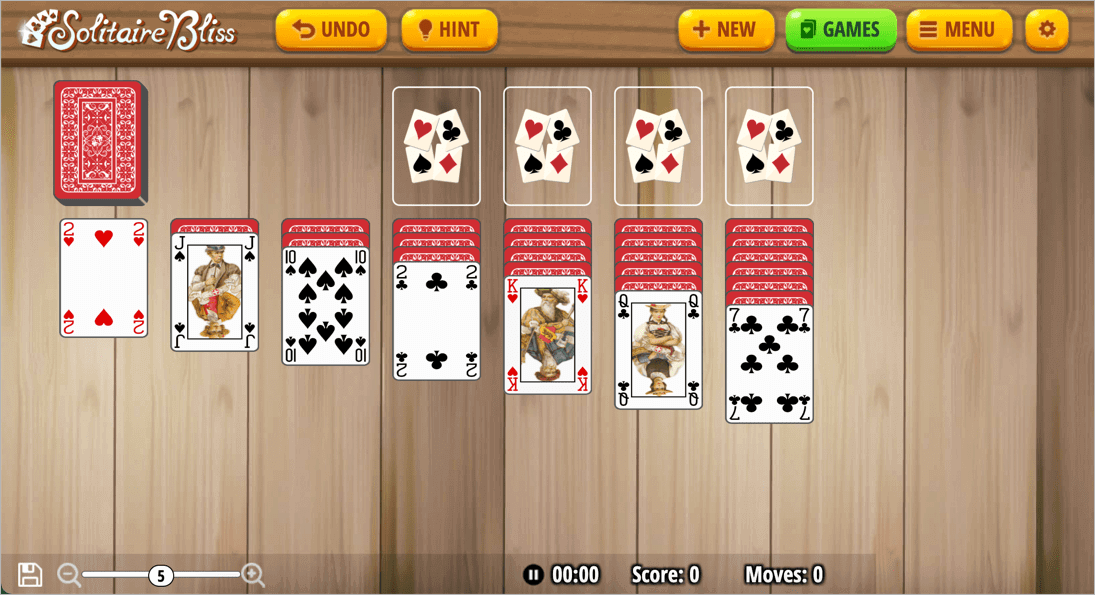 Solitaire Bliss is hands down one of the most popular websites to play free Solitaire. Its app is also available for iOS and Android, so no matter where you are and what you are doing, you can sneak some time to play 36 available variations of Solitaire on Solitaire Bliss. From Klondike, Spider, FreeCell to Pyramid, SolitaireBliss has many gems to make your time exciting.
The card and customization option is like a cherry on the top for players because they can create a world of their choice where they can enjoy different features based on their liking. Try Daily Challenges to earn points and stand tall among other players. Moreover, its solvable-only game mode is a jackpot for new players. So, there is something for everyone in this game, and you will not get disappointed.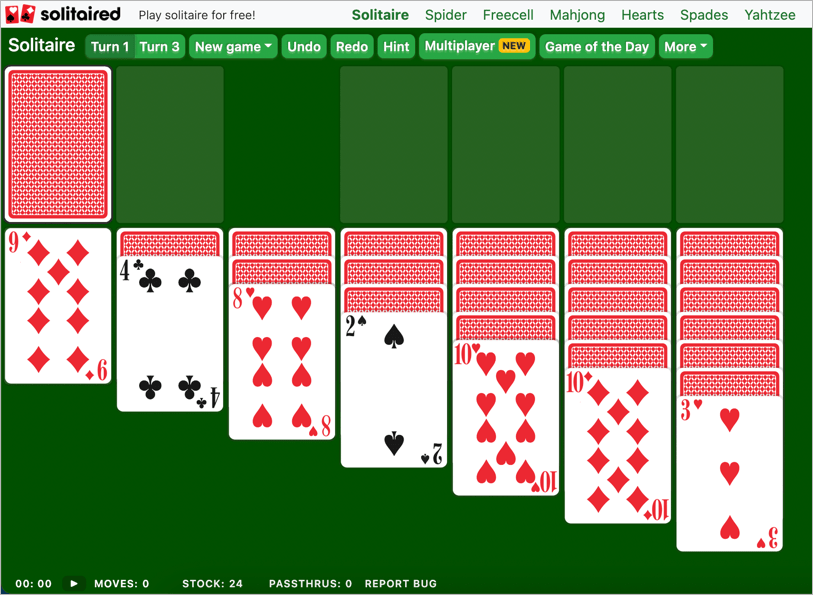 Solitaired offers around 500 versions that are a lot to explore by a single person in a day or two. Claimed by the site as one of the fastest loading versions, you can enjoy its undo, hint, redo, and left-hand features. They are enough to make any player happy and daring to play the game because they know they can cancel that move with undo. So, no wonder the game has around an 80% to 90% winning ratio. But it doesn't mean it is a piece of cake. It can also become a hard nut to crack if you totally lose track of the game.
The good thing is you can choose the difficulty level yourself between turn 1 and turn 3 options. Turn 1 means you will draw only one card but in turn 3, you will use every 3rd card drawn. Like Microsoft Solitaire, you can also track your time and number of moves to know your performance or how you can improve.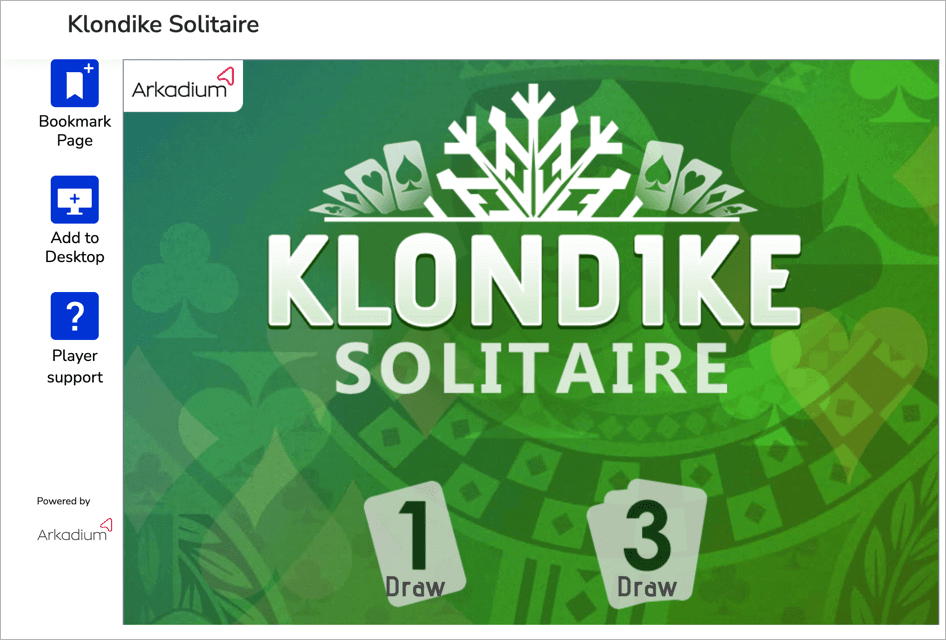 Yes, you heard it right. Washington Post, your very own newspaper, also has launched different versions of games, and Solitaire is one of them. Before diving into any further details, let me excite your competitive edge. Washington Post displays top scorers' IDs, scores, and trophies on its first page. So, these stats can excite anyone to play better. It mostly offers to play the most iconic Solitaire game, Klondike, but who minds? It is good enough to test your brain and analytical skills.
The game is also called Daily Solitaire because it offers different challenges every day. Washington Solitaire launches the easiest versions on Monday to sort your Monday blues, and the most difficult ones come on Sunday. So, this game is a not-to-miss game for every card game lover.
Conclusion
Now you know it is too hassle-free to play Solitaire with Google Solitaire in hand. No need to search much; just play it right away on Google Solitaire. But suppose you want to enjoy other exciting features that are lacking in the sophisticated Google Solitaire experience. In that case, you can enjoy it on other websites that are not only free but also come with exciting features, including SolitaireBliss, Solitaired, and Washington Post. There are so many options that you can explore and indulge in Solitaire without losing your interest at any point because these apps are loaded with exciting features that are too good to miss.
RELATED: