Power Sound Editor is a nice alternative to the popular program Audacity.
Power Sound Editor Free is a visual audio editing and recording software solution, which supports many advanced and powerful operations with audio data. You can use it to record your own music, voice, or other audio files, edit it, mix it, add effects, Rip audio, and burn it on a CD.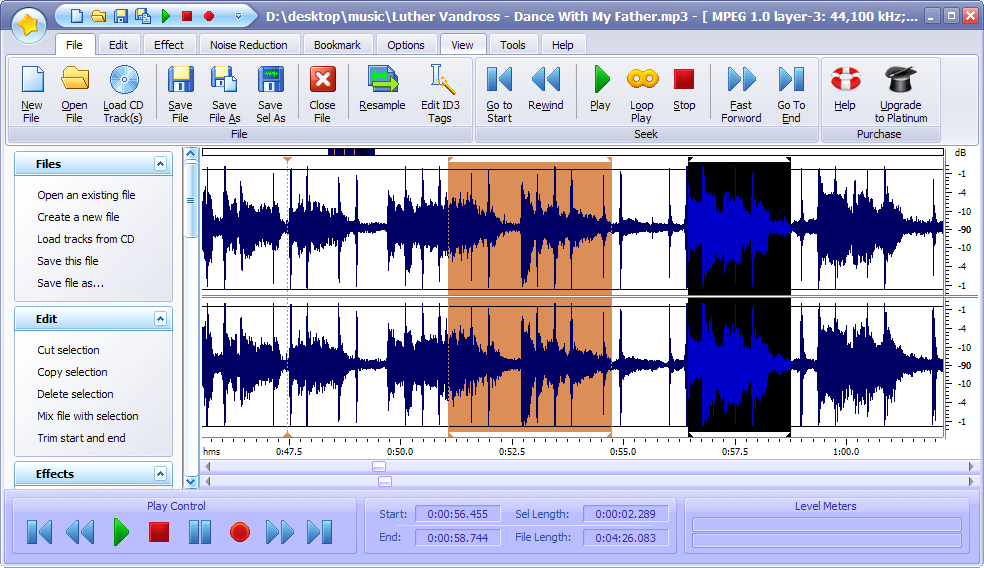 Key Features:
Record new audio file from a microphone, sound card, or other input devices
Edit an audio file (Delete, Cut, Copy, Paste, Paste From File, Mix, Mix From File) and apply different effects (Amplify, Delay, Equalizer, Fade, Flanger, Invert, Normalize, Reverse, MultiTapDelay, Silence, Stretch, Vibrato, Echo, Chorus)
Rip and Burn audio CD – Ability to rip audio CDs to MP3, WMA, WAV, and OGG files or burn audio CDs from MP3, WMA, WAV, and OGG files.
Support major audio formats such as MPEG (MP3, MP2), WAV, Windows Media Audio, Ogg Vorbis, Audio Tracks, and Dialogic VOX.
Easy to use interface and completely Free.
Supported OS: Windows 98/Me/2000/XP/Vista