Netflix, one of the best OTT platforms worldwide is available for a host of devices including the iPhone, iPad, and Android devices. Netflix app is also officially available for Windows 8 and Windows 10 computers. That said, you won't find the Netflix app in the App Store or as a standalone installer for Mac. Mac users can only access Netflix by visiting netflix.com in a supported web browser. While you can always watch Netflix in a browser on your Mac, the process certainly isn't seamless.

How to add Netflix shortcut to Mac desktop or Dock
A lot of Mac users seek for Netflix app since opening Netflix website in a browser involves few extra steps. What if you can launch Netflix directly from your Mac's Dock or desktop?
Well, it's possible to get Netflix on your Mac Dock without resorting to a paid third-party solution. You can do so by installing Netflix as an app using Google Chrome or Microsoft Edge. This way you will be able to add Netflix to the home screen or Dock on your MacBook Air or MacBook Pro.
Now let's see how you can get the Netflix icon on Mac desktop or Dock.
In Chrome
Make sure Google Chrome is running in normal aka non-Incognito mode.
Visit netflix.com in Chrome browser.
Tap the 3-dot menu icon at the top-right and navigate to "More Tools" > Create Shortcut.
Rename the shortcut to Netflix. Select the "Open as window" option if you prefer to always open the Netflix shortcut in a separate window.
Click the "Create" button.
Chrome will create a Progressive Web App (PWA) for Netflix.com. A new "Chrome Apps" folder is also added in Finder. Go to /Users/your username/Applications/Chrome Apps to view it.
To add Netflix to Dock on Mac, simply drag the Netflix web app from the Chrome Apps directory to the left section of your Dock, meant for apps.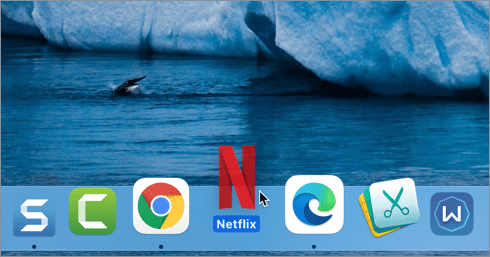 To put Netflix on Mac Desktop, copy the Netflix app from the Chrome Apps folder and paste it to your desktop.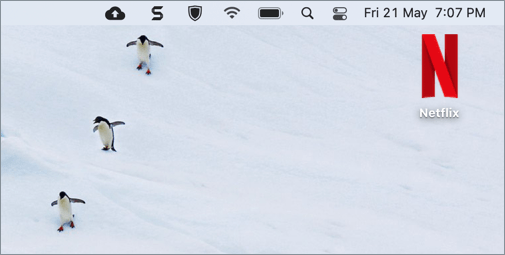 Now whenever you launch the Netflix shortcut, it will open directly in Chrome even if Safari or any other app is set as the default browser.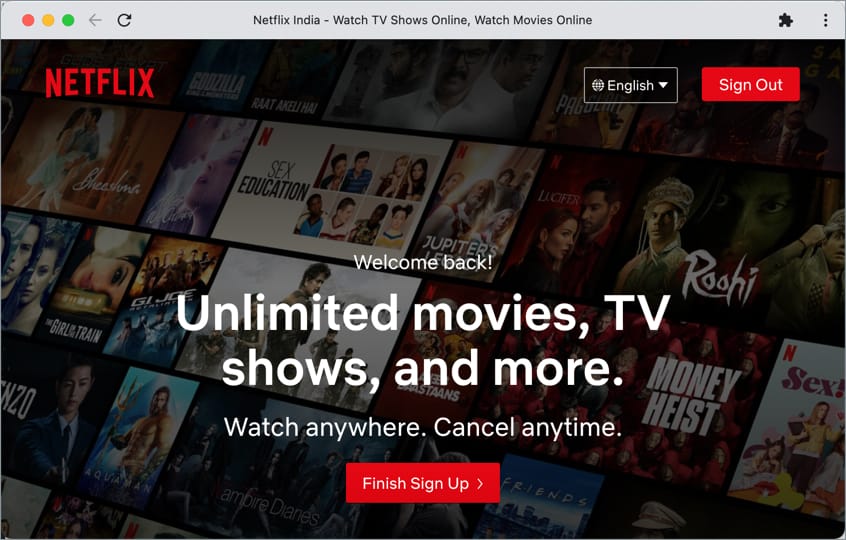 In Microsoft Edge
Visit netflix.com in the Edge browser.
Click the 3-horizontal dots at the top right and select "Apps" > Install This Site as an App.
Give the shortcut a custom name, if you want. Then click "Install". 
A new "Edge Apps" directory will be added in Finder. Navigate to /Users/your username/Applications/Edge Apps to find it.
Drag the Netflix app from the Edge Apps folder to the Dock or copy it to your Mac desktop.
Alternatively, you can select "More Tools" > Pin to Finder if you want Netflix to open alongside other tabs instead of a separate window.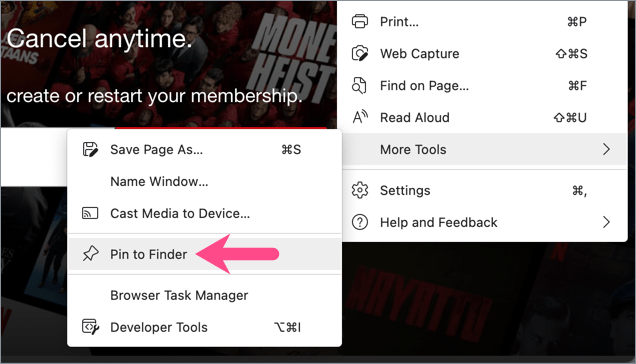 NOTE: I've tried the above method on macOS Big Sur but it should work fine on Catalina, Mojave, and earlier versions of macOS. Just make sure you're running the latest version of Chrome or Edge.
How to create Netflix shortcut using Safari
There are instances when you might need to use Safari instead of Chrome such as:
To watch 1080p content (on macOS 10.11 to 10.15) or up to 4K (on macOS 11.0 or later) since Google Chrome supports streaming up to 720p.
To stream Netflix content in Ultra HD (4K), your Mac should have macOS Big Sur 11.0 or later with the latest version of Safari browser, besides other requirements.
When you want to stream HDR content on your Mac.
To put the Netflix web app to your Mac's Dock using Safari, follow our recent guide "How to pin a website to the taskbar on Mac".