Just like Facebook, Instagram stores a history of all your liked posts that users can access within the Instagram app. However, not many users are aware of this nifty feature since it's tucked somewhere in the settings.
The ability to see your liked posts on Instagram comes in handy if you want to look back at the photos and videos that you've liked. It's also a quick way to unlike certain posts that you have liked in the past without the need to recall and manually search for a particular post.
Instagram mentions that one can only see the 300 most recent posts that they've liked. That said, you can't see someone's liked posts on Instagram due to privacy reasons.
Now let's see how you can find posts you liked on Instagram 2021 for iPhone and Android.
Update (12 Feb 2022) – Following the recent update, the steps to find liked posts on Instagram 2022 have completely changed.
If you are running the latest version of Instagram and have got the new update, then here's how you can see what you liked on Instagram 2022.
How to see posts you liked on Instagram 2022
Go to the profile tab and tap the menu button at the top-right corner.
Select "Your activity".
In the 'Your activity' screen, tap "Interactions".
Tap on 'Likes'.
The Likes page will show all the posts, videos, and reels you've liked on Instagram.
By default, the liked posts are shown in 'Newest to oldest' order but you can now sort and filter your liked content. In addition, it is now possible to unlike multiple liked posts on Instagram at once.
How to look at liked posts on Instagram 2021
Tap the profile icon at the bottom right of the Instagram app.
Tap the menu (hamburger icon) at the top right and select Settings.
Go to "Account" and tap "Posts you've liked".
That's it. Here you can see all your recently liked photos and videos lined up together in a grid layout. You can also switch to the full layout (on iPhone) to see the content as it appears in your Instagram feed.
Note that the above-stated steps are applicable to iPhone and should be similar for Android phones.
ALSO READ: How to Hide your Like Count on Instagram
How to unlike your liked posts on Instagram
While you can't unlike all your liked posts, you can easily unlike any of the 300 most recent photos, videos, or reels. To do so,
On iPhone – Navigate to the Likes section. Then long-press on a post you want to unlike and tap the "Unlike" option. Alternatively, you can open the specific Instagram post and tap the heart icon to unlike it.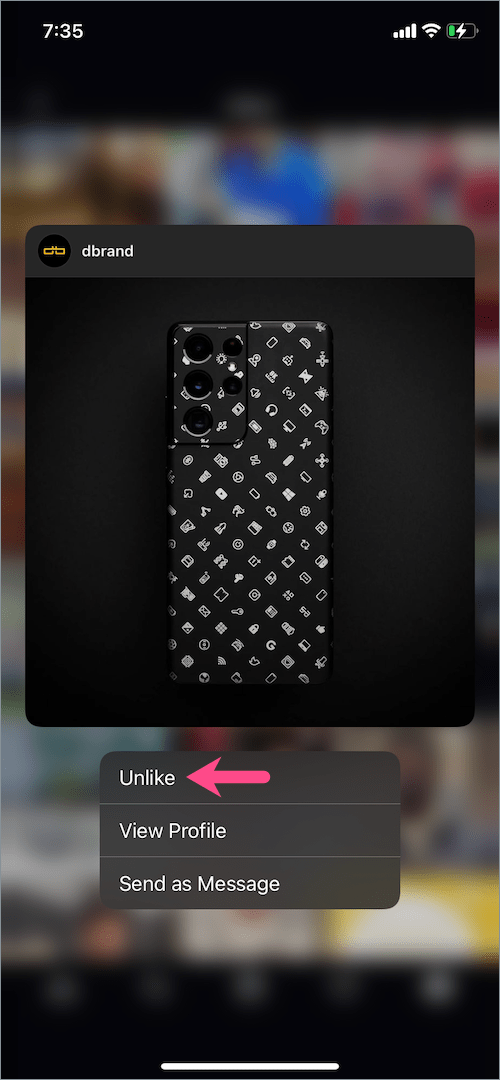 On Android – On the Likes screen, tap and hold a photo or video and carefully drag your finger over the heart button to unlike it. You can also open an individual post in the feed view to unlike it.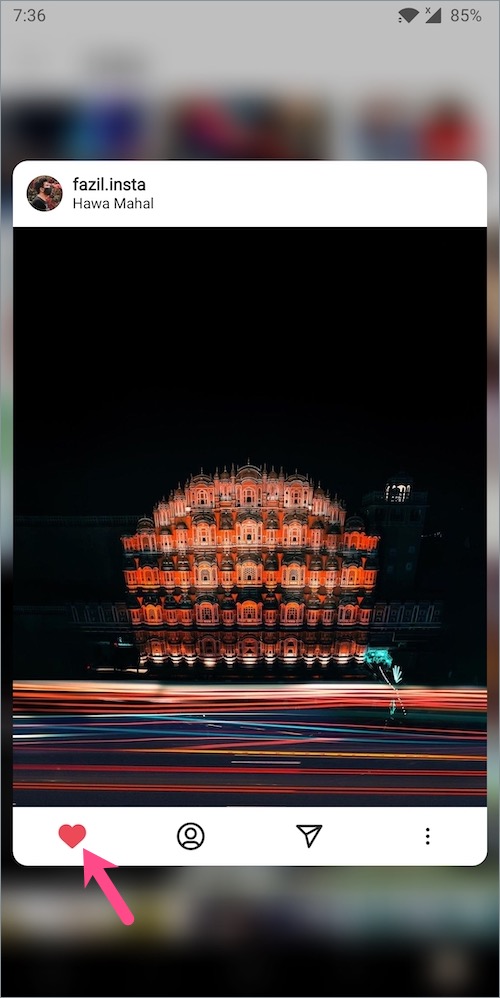 How to view your liked posts on PC
Can I see my liked posts on Instagram on a computer?
Unfortunately, that's not possible. While you can like posts using the Instagram app or website, there isn't a way to see posts you've liked on Instagram on a PC or desktop. That's because the web version of Instagram only offers basic functionality.
Worry not! There is a simple workaround that you can use to view your Instagram likes on a computer.
Windows and Mac users can simply install the "Layoutify: Improved Layout for Instagram" extension for Google Chrome. This extension messes the original layout of the Instagram website but lets you get the job done. You can install it solely to see your Liked Posts history directly on your laptop.
After installing the Layoutify extension, visit instagram.com and click the 3-horizontal dots at the top right.

You can now look at your liked posts in a grid view within the Chrome browser. Just click the "Load more" button at the bottom of the webpage to view more posts.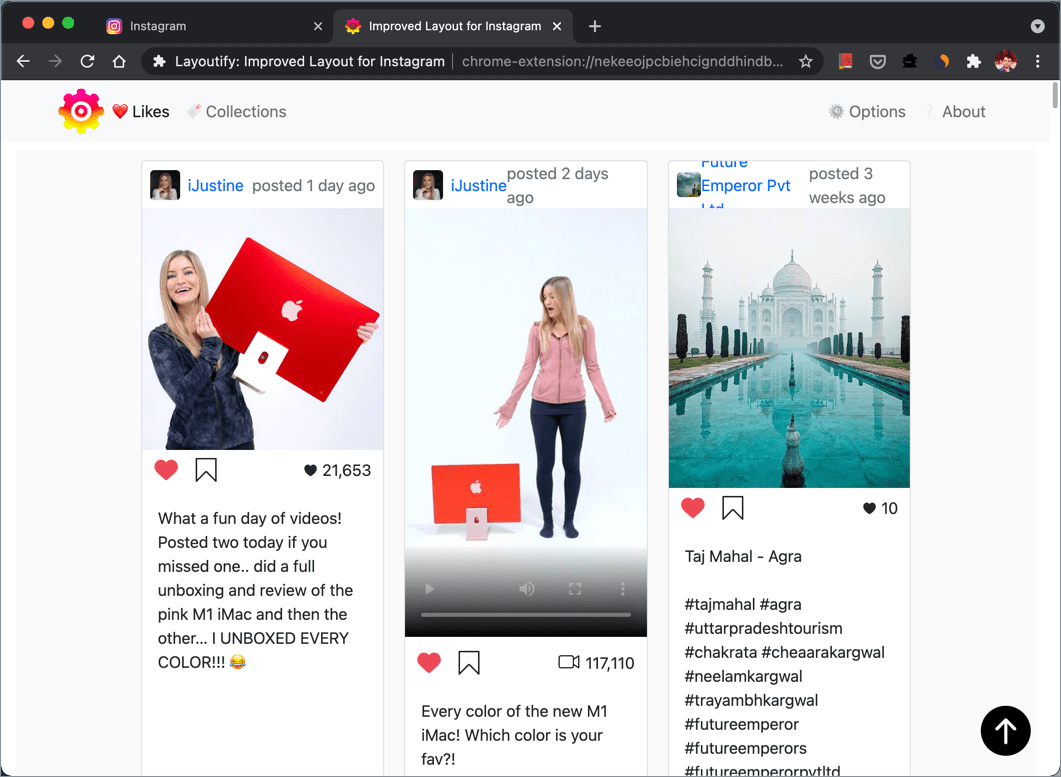 Do check our Instagram section for more interesting tips.
More from WebTrickz: