Snapchat has kick-started the new year by rolling out an interesting update for iOS and Android. The new update brings a host of features to make conversations more fun. These include individual chat replies, Bitmoji reactions, poll stickers for snaps and stories, and improved calling.
Of all the new messaging tools, the ability to reply to a specific message on Snapchat looks certainly useful. Until now, Snapchat users only had the option to reply to individual messages with a snap. Thankfully, you will now be able to quote and respond to individual messages in a chat. Snapchat's Chat Replies works similar to the 'Swipe to reply to messages' feature on Instagram, Messenger, and WhatsApp.
With quoted replies, one can directly respond to a particular message in an individual or group chat. This helps you keep conversations on track and make long chats meaningful, especially during group discussions. When you reply to a message on Snapchat, the original message is quoted with your reply. This makes it evident for the receiver as to which certain message the sender has replied or reacted to. Besides text messages, users can reply to an individual snap, sticker, photo, video, or voice message.
Now let's see how to reply to an individual message in Snapchat 2022 on iPhone and Android. There are two ways to quote a reply in Snapchat chat.
How to reply to a particular message on Snapchat
Make sure you're running the latest version of the Snapchat app.
On the Chat screen, go to an individual conversation or group chat.
Long-press the message you want to reply to and tap on "Chat Reply".
Type your response and tap the Send button.
Alternate Way –
Just swipe right on any message to reply in a quick way. You can also swipe right on a certain message sent by you to quote it with a follow-up response.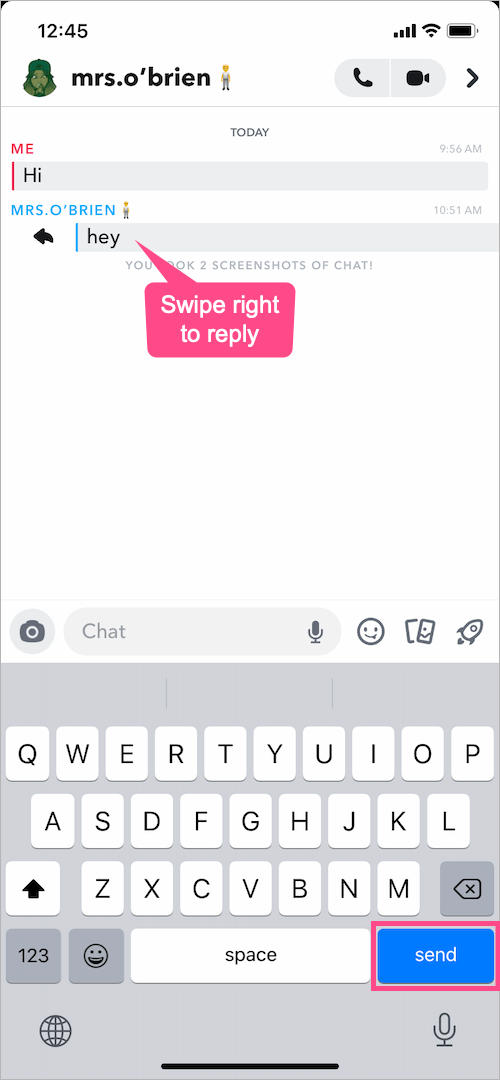 TIP: Users can also react to a Snapchat message with Bitmoji Reactions. To do so, long-press (tap and hold) a message and tap on one of the seven Bitmoji emotions. The seven Bitmoji reactions include a heart, tears of joy, flame, thumbs up, thumbs down, sad face, and surprise.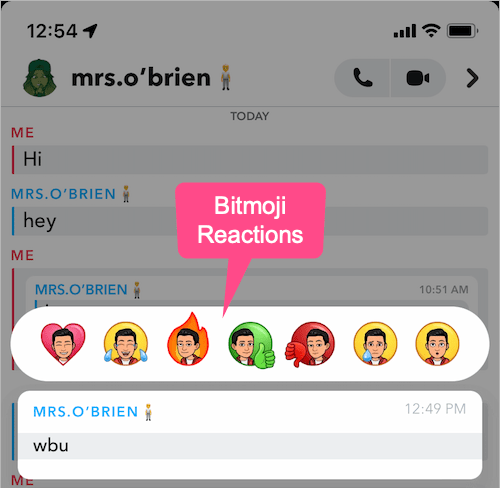 How to reply to a Snapchat story
You can even reply to a particular snap on someone's Snapchat story.
For this, view the story you want to send a reply to. On iPhone, tap the "Send a Chat" box at the bottom, type your reply, and hit Send. Alternatively, swipe up on the screen while viewing a story snap and type your message. The poster will then receive a private message about your reply to their story snap.
ALSO READ: How to pin a chat conversation on Snapchat