Large-scale data breaches are becoming increasingly regular, resulting in organizations being forced to deal with the disruption caused by the loss of sensitive information. We are not immune to ransomware and phishing attempts in our place of residence, either. It is critical to locate the most secure cloud storage for your data while storing it online since no one should be able to access it without our consent.
Fortunately, there are several cloud storage providers available, each of which has made it their purpose to provide cloud storage with high levels of security at competitive pricing.
Sync.com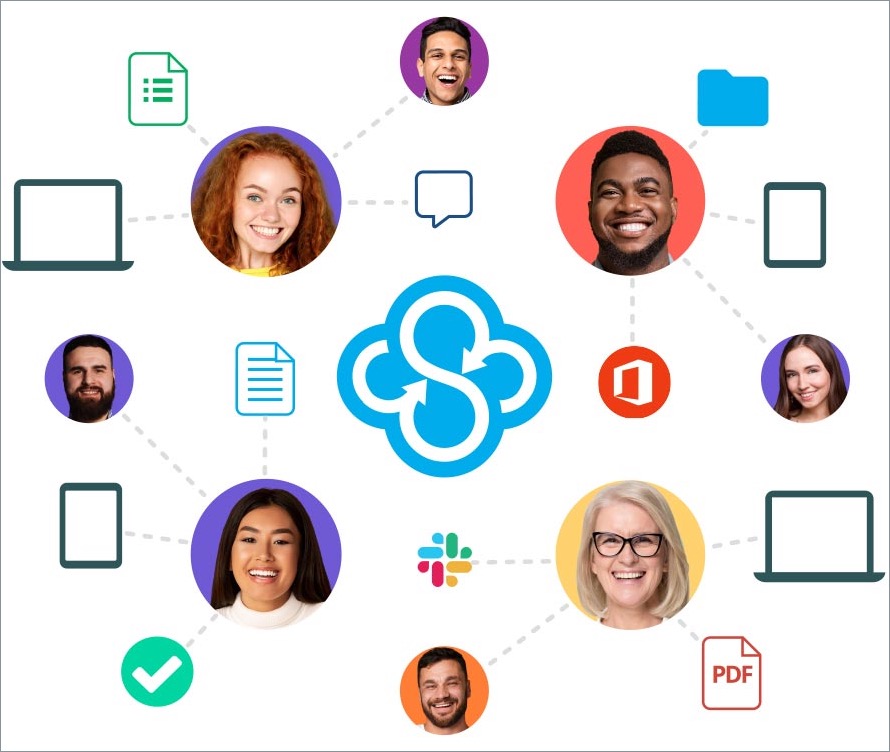 Sync.com is one of our favorite online cloud storage services, and the level of security it provides is a significant factor in this decision. If you want to ensure the highest level of protection for your information, you should use a cloud storage provider that uses zero-knowledge encryption. This implies that your encryption key is not stored on the servers of your service provider. The firm cannot access your data until you provide the key. Every one of Sync.com's plans features zero-knowledge security, starting with a free account that provides 5GB of cloud storage, which we believe to be one of the most secure free cloud storage alternatives available anywhere online.
Egnyte
Cloud storage for businesses such as Egnyte is one of the most secure alternatives available, and it's worth considering if you need to keep commercial information in the cloud.
Even though it does not provide zero-knowledge protection out of the box, if you want to have complete control over how your encryption key is kept, you should use Egnyte Key Management. Remember that Egnyte Key Management is only accessible as part of Egnyte's Enterprise plan, which means that it is not inexpensive to use.
It is possible to encrypt your data before they are uploaded to the cloud using encryption software, which is free.
SpiderOak
Web backup service SpiderOak distinguishes itself from the other options on our list by offering an online backup service rather than a true cloud storage provider. However, because it also has document sharing and editing capabilities, it is frequently referred to as the safest cloud storage option, even if you may only synchronize and share documents that are required for your record backups.
Internxt X Cloud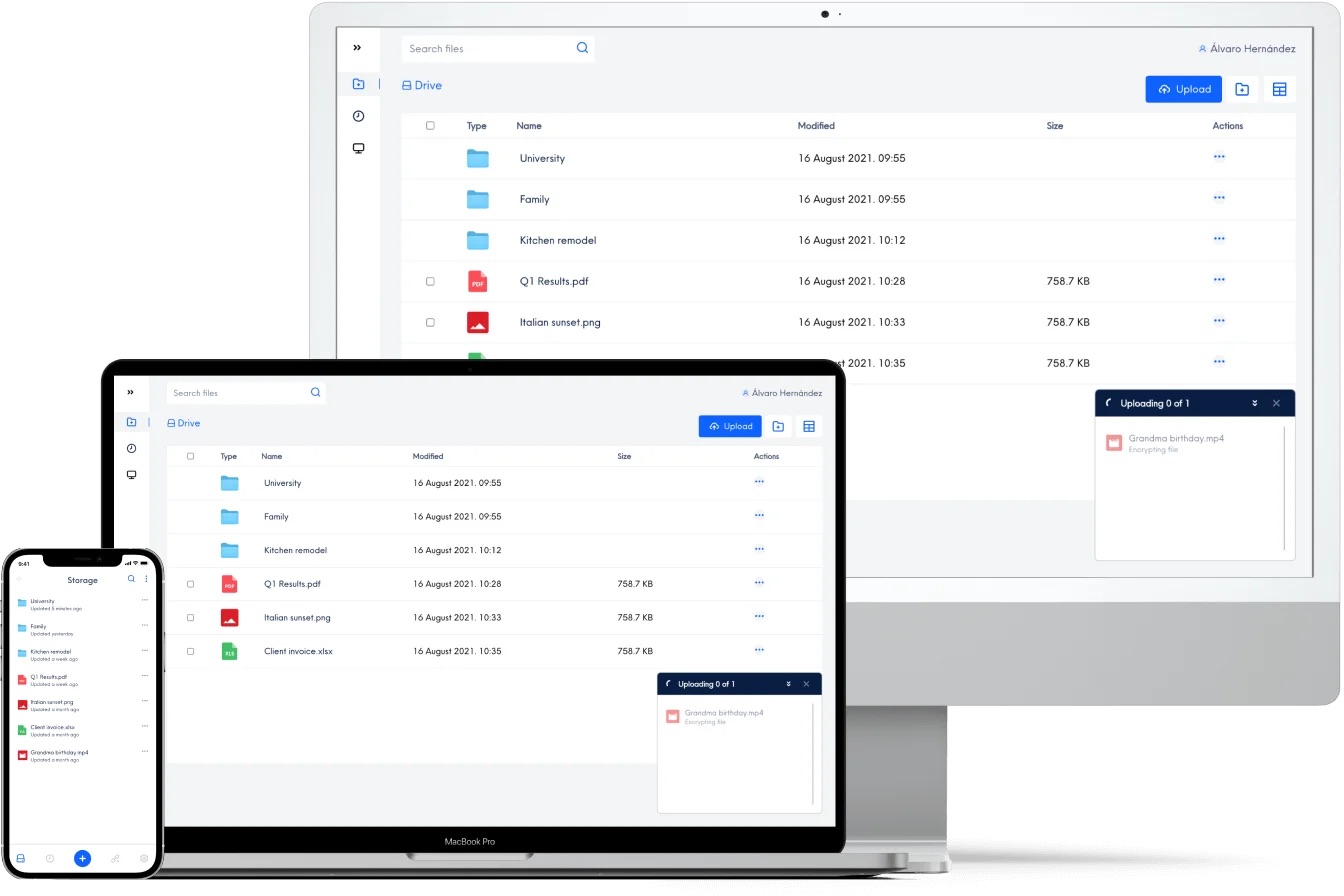 In recent years, the emergence of Bitcoin and the blockchain technology that underpins it have sparked fresh interest in peer-to-peer (P2P) technologies.
Internxt X Cloud is a decentralized cloud storage network that integrates peer-to-peer file sharing, end-to-end encryption, and the blockchain to provide a decentralized storage platform. Because the user-facing interface is quite similar to Dropbox, there isn't a significant learning curve to contend with. Instead, the majority of the essential features hide in the X Cloud open-source platform.
Tips to make Windows cloud storage more secure
Strong passwords and Two-factor authentication
All of the typical security precautions apply to your cloud accounts as well, including making your passwords long and unique so that they are tough to guess and using a password manager to keep track of them. Maintain the security of your passwords, and be on the lookout for any efforts to coerce you into divulging them (in an unexpected email, for example).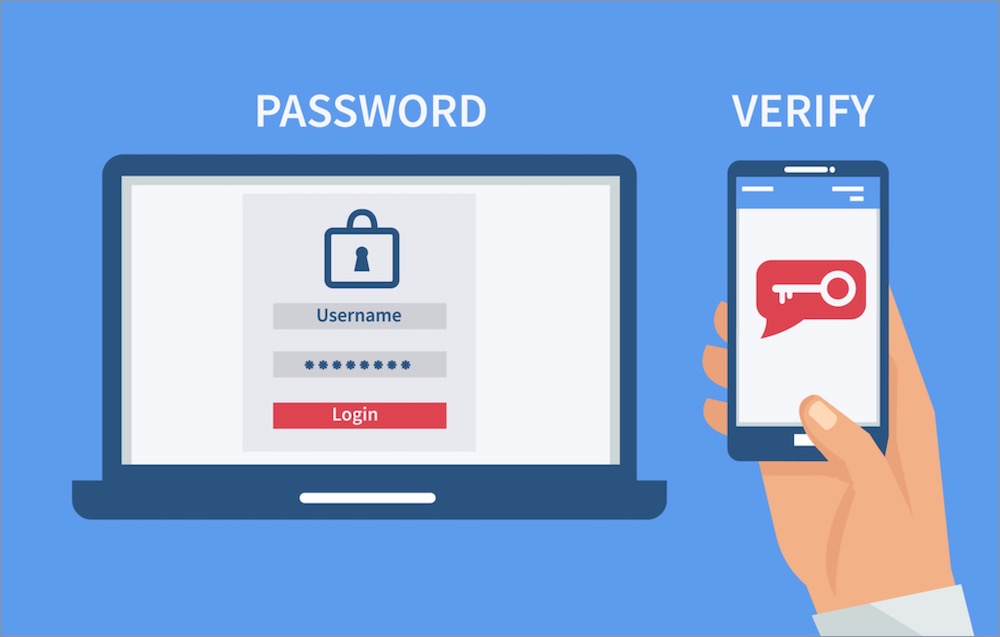 If Two-factor authentication (2FA) is available, you should enable it as well if possible (most popular cloud storage services now support it). Unwelcomed visitors will not be able to access your cloud storage files even if they know your login and password if you have enabled two-factor authentication. A second code from your phone will be required as well.
Consider using a VPN on Windows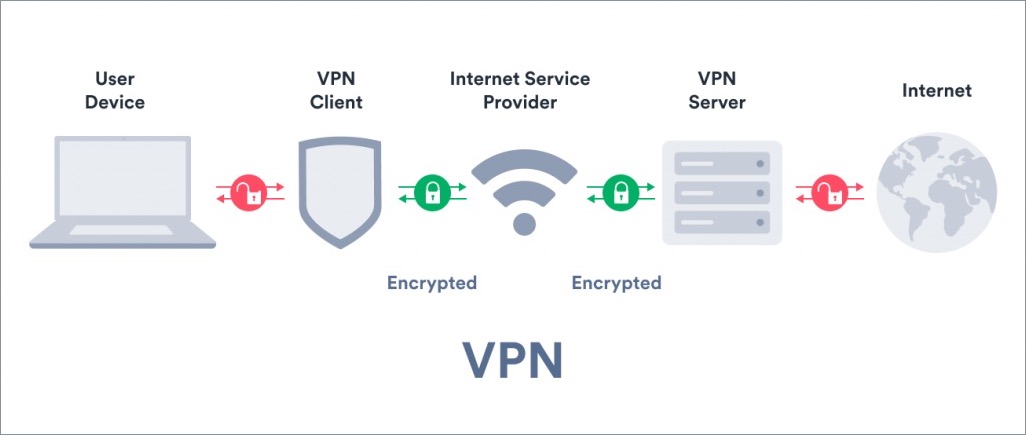 Whenever you are connected to a cloud environment, especially when connecting with public Wi-Fi or an unknown device, use a VPN to protect your privacy and security. A virtual private network (VPN) provides an authorized, encrypted connection that protects information about the websites you are viewing from being accessed by attackers. This secured connection makes it more difficult for others to intercept your connections, which is a significant concern in the cloud environment, as we see almost every day in the news about cloud storage information leaking. In this regard there are several Windows VPN alternatives, yet, a Windows VPN by Cyberghost is the right choice.
Use Microsoft Defender
While most cloud storage services screen your data for viruses before we upload them, you should also maintain your local copy of those files virus-free as well. When you have Microsoft Defender Antivirus integrated into your computer, there is no need to pay for an anti-virus subscription. This is especially true for PC owners operating Windows 10. This program provides comprehensive, continuous, and real-time protection against software threats such as viruses, malware, and spyware across a wide range of platforms, including email, applications, the cloud, and the internet.
Encrypt your hard drive
BitLocker, which is installed on the majority of business laptops, is used to encrypt local files. In this way, if the computer is stolen or hacked, the information contained within it will be rendered worthless to the criminal. If you use a business laptop, it's a good idea to turn on encryption on that machine as well.
Hope you found this information helpful.