The music player widget automatically appears on the iPhone lock screen when playing music in music streaming apps like Apple Music, Spotify, or Soundcloud. The music widget offers quick controls such as pause, resume playback, play previous or next track, Seekbar, and volume slider. The problem is that the music widget appears on the Lock Screen even when the music is not playing. This is troublesome since the music player takes up most space on the Lock Screen, thereby also preventing notifications from other apps from showing up.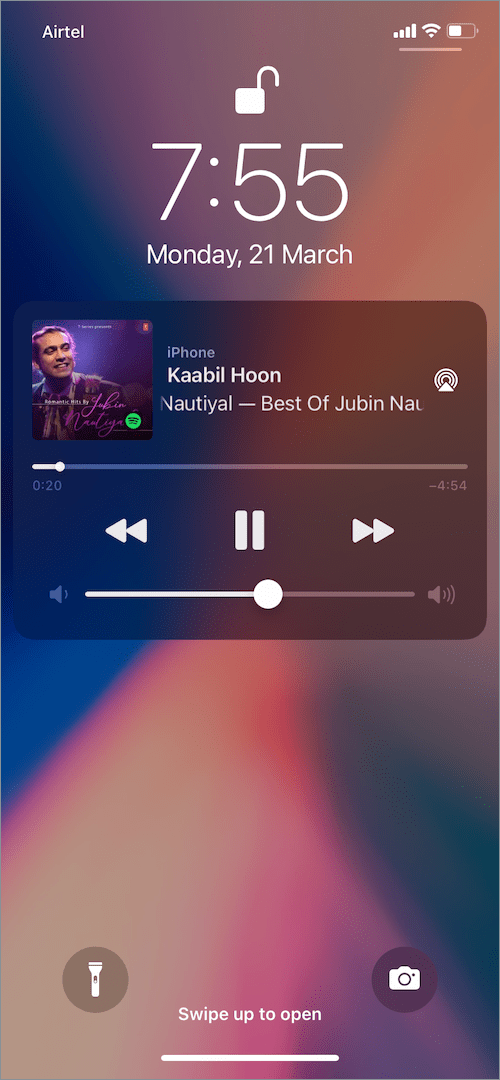 Don't worry. You aren't alone, a lot of users are experiencing this exact same issue for a long time. Surprisingly, Apple hasn't added an option yet to simply turn off or disable the music player on iPhone Lock Screen.
So, how can I get rid of the music player on the lock screen?
Unfortunately, there is no way to permanently hide or remove the music widget from iPhone Lock Screen. However, there is a simple trick to remove the music player from the Lock Screen in iOS 15 on iPhone.
Now let's see how you can remove the music app from the Lock Screen on iPhone. This method should work on all iPhones including iPhone 6, iPhone 8, iPhone 11, iPhone 12, and iPhone 13 running on iOS 15, iOS 14, iOS 13, or earlier.
How to remove music widget from Lock Screen on iPhone
Force Quit the Music app
The music app runs in the background even when you pause playback or aren't listening to a song. This can make the music widget show up on your lock screen.
To remove Apple Music from Lock Screen,
Open the Music app and then go back to the home screen.
Open the App Switcher to view all your recent apps.
Swipe left or right and find the Music app in the list.
Swipe up on the Music app preview to force-quit the app.
That's it. Now lock your iPhone and the music widget should disappear from the lock screen.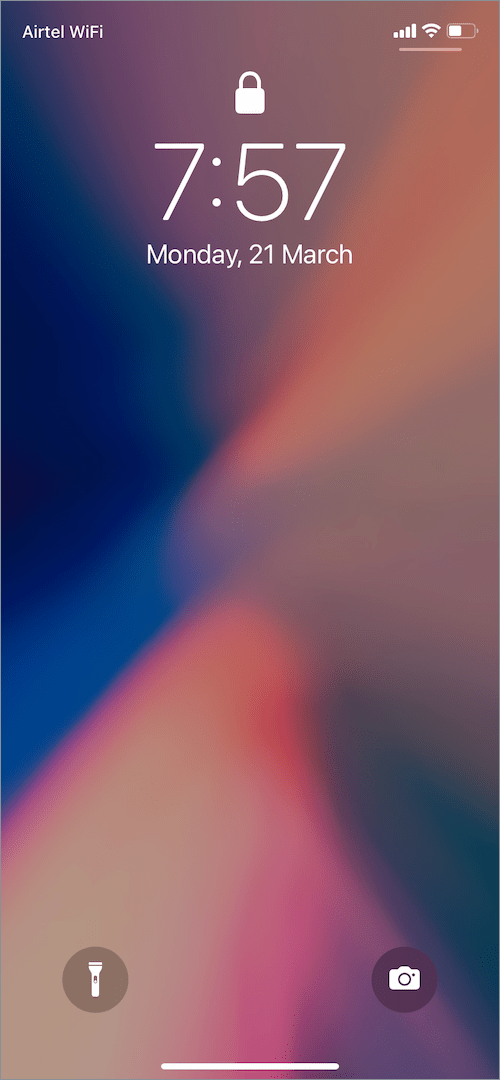 To open App Switcher or the recent apps section,
On iPhone X or newer: Swipe up from the bottom edge of the screen and pause as you see the multitasking view.
On iPhone 8 or earlier: Double-click on the Home button.
NOTE: Similarly, you need to force close any other music app you last played songs on (such as Spotify or Pandora) to get rid of their lock screen music widget.
TIP: An alternate way is to restart your iPhone but it isn't a feasible solution.
RELATED TIPS: