Logging out of the new Reddit app can be a little tricky for most of the users. That's because the logout option is buried deep inside in the new version of Reddit for iPhone and Android. This is quite annoying for those trying to figure out how to sign out of Reddit on mobile devices.
Why should I log out?
You may find the need to log out when you want to sign in with a different account. Although you also have the option to add an account without requiring you to log out of your existing account on Reddit.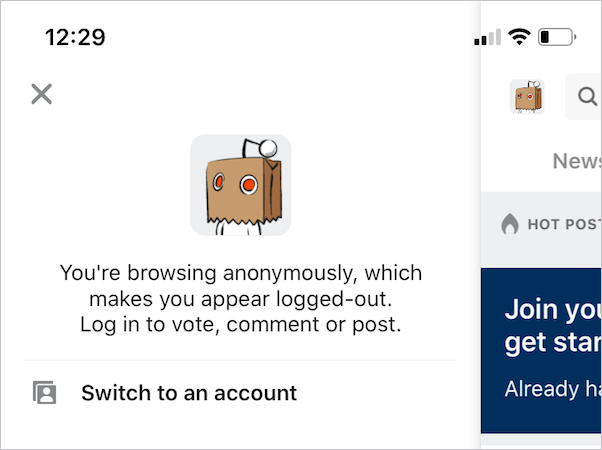 Moreover, the Reddit app now comes with an Anonymous mode that allows users to browse anonymously. This mode is similar to Incognito Mode wherein you appear logged-out without actually logging out of your main account. Note that you won't be able to vote, comment, or post when using Reddit anonymously.
If you still want to log out from your Reddit account on a mobile device, that's possible. Let's see how it can be done.
How to sign out of Reddit app 2023 on iPhone
Make sure you're running the latest version of the Reddit app.
Tap your avatar (Reddit mascot) at the top right corner to open the menu.
Tap your Reddit username to view the logged-in accounts. The current logged-in account will have a blue tick-mark icon next to it.
Tap the exit icon (door with a right arrow) appearing next to the blue tick.
Now tap "Logout" to sign out from your account. Similarly, you can log out of multiple accounts individually, if needed.
Note: The above steps also apply to the official Reddit app for Android.
That said, we feel Reddit should ease the steps to log out of their app.