Apple has finally taken the wraps off its new iPhones at the special event last night. The company has launched three new iPhones – the iPhone 11, 11 Pro, and 11 Pro Max. While the iPhone 11 is the upgraded version of the iPhone XR, the iPhone 11 Pro and Pro Max are the successors to the iPhone XS and XS Max, launched last year.
Similar to iPhone X, there is no home button on the new iPhones. Hence, if you're upgrading to the iPhone 11 or Pro variant from iPhone 8 or older then you might find yourself stuck while taking a screenshot. That's because the traditional way to capture a screenshot on previous iPhones involves a combination of Home and Power buttons. That said, you can still do the said task without using the home button. Let's see how you can take screenshots on iPhone 11 or 11 Pro.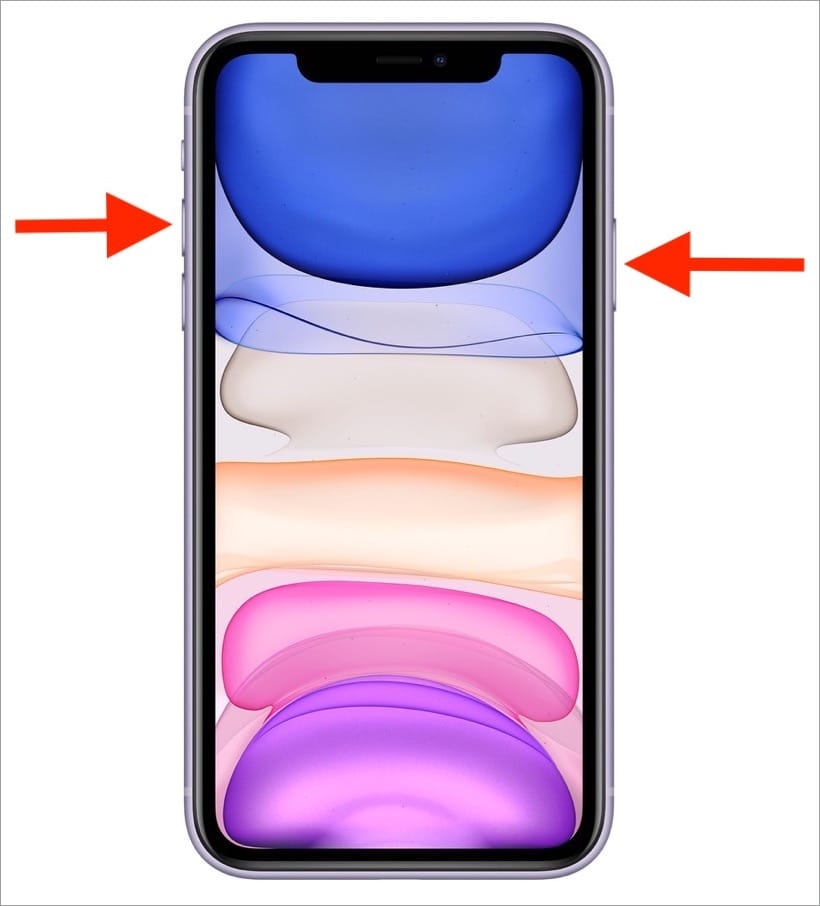 How to screenshot on iPhone 11, 11 Pro and 11 Pro Max
Navigate to the screen or page that you want to capture.
Press and hold the Side button (located on the right side) + Volume Up button at the same time.
The screen will flash white and you will hear a camera shutter sound (if the iPhone is not in silent mode), indicating the screenshot is taken.
A preview will appear at the bottom left side of the screen after taking a screenshot. You can tap it to either annotate the screenshot with new markup features in iOS 13 or share it directly.
You can access the captured screenshots from the Screenshot album in the Photos app.
RELATED: How to Turn off iPhone 11 and 11 Pro
Capture a screenshot using Assistive Touch
This is an alternate and a fairly easy way to take screenshots on iPhone 11. It is helpful for people who capture their screen frequently and don't want to use physical buttons for this particular task. For this, you will first need to enable AssistiveTouch on your iPhone if you haven't enabled it already.
To do so, navigate to Settings > General > Accessibility and turn on the toggle for "AssistiveTouch". Alternatively, you can simply ask Siri to "Turn on AssistiveTouch." After enabling AssistiveTouch, you will see a translucent button that you can drag to the edges of the screen.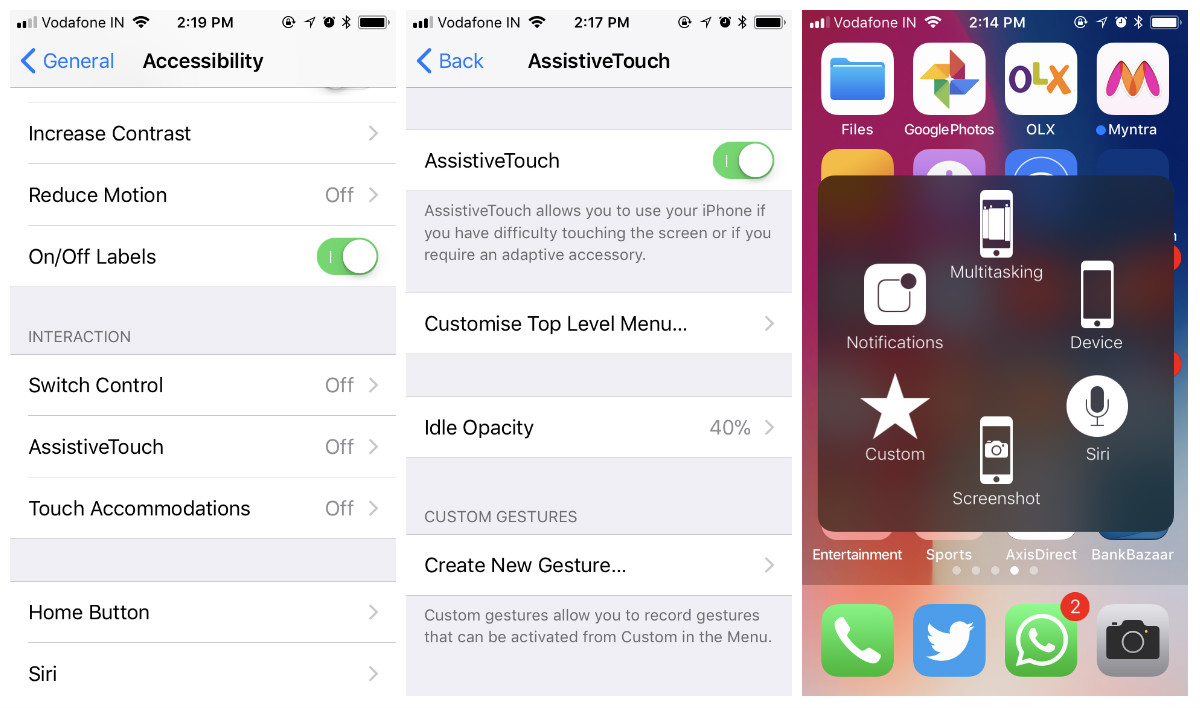 To take a screenshot, tap the floating button and select the "Screenshot" option from the AssistiveTouch menu. (If you can't see the Screenshot button then tap on Custom icon and choose Screenshot from the list.) That's it! The screenshot will be captured in the exact same way and you can find it in Photos.
Note: The screenshots captured on iPhone X, XR, XS, 11, and 11 Pro ignore the existence of the notch. The notch area is rather replaced with an adequate amount of blank space.
ALSO READ: How to Update Apps in iOS 13 and iPadOS 13