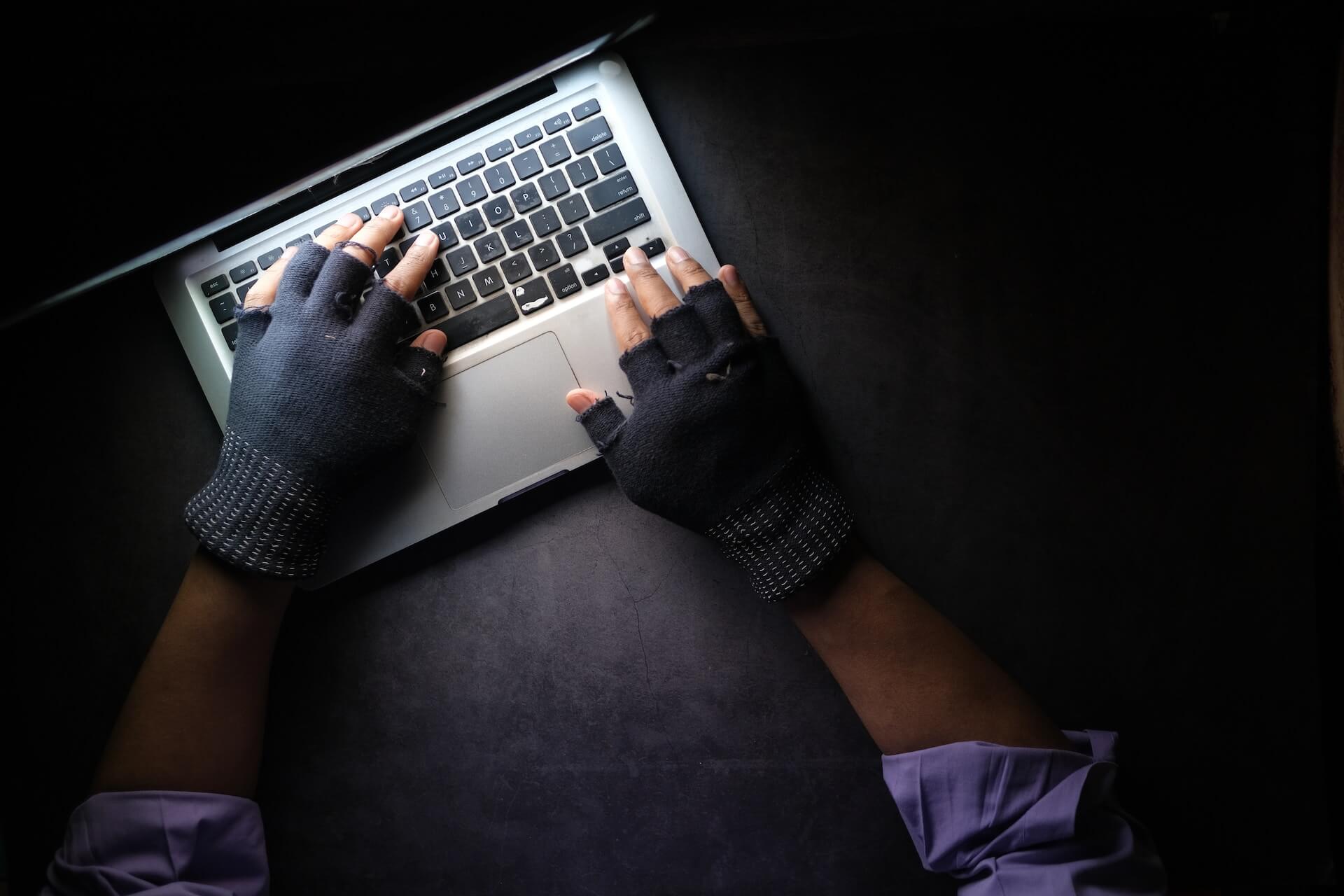 Have you ever come across an app on your phone you don't remember installing or a sudden drop in performance, such as reduced battery timing and lagging?
Chances are you're not the only one with access to your phone.
So, if you're worried about someone spying on your device and online activities, keep reading to learn how to check your phone for spies and expel them.
Can You Tell if Your Phone Is Being Monitored?
If you feel like you're being spied upon, you're not alone. According to a Forbes survey, nearly 55% of Americans are sure that intruders (third-party apps, hackers, etc.) are surveilling their devices and online traffic.
However, detecting spyware on your phone isn't a walk in the park. Modern hackers are smart and operate in stealth mode.
Fortunately, there are common signs that can help you detect the presence of an intruder, including:
Strange calls and text messages
Unfamiliar applications (apps you didn't download)
Excessive data usage and unusual bills
Malfunctioning (lagging, crashing, restarting, etc.)
Quick battery drainage
Phone running hot, even when not in use
Phone not shutting down
Poor screenshot quality
Note: These signs are not exclusive to spyware. Other forms of malware, such as adware and trojans, can also cause your phone to showcase these behaviors.
Can Someone See What You Do on Your Phone Without You Knowing?
Yes, with the use of powerful spyware software, someone can keep tabs on your phone usage and online activities, including (but not limited to):
Texts
Phone calls
Application usage (social media, banking apps, work apps, etc.)
Photos and videos
Camera
How Do You Know if Someone Is Secretly Tracking Your Phone?
Many hackers, cybercriminals, and even third-party apps secretly track their users' whereabouts using their phones without their knowledge for different purposes.
For instance, companies can use stalkerware to run location-based ads.
Scary, huh?
Similarly, hackers can use your location as a starting point to get access to your device or steal your identity. Here are a few signs that someone is tracking your phone:
Your phone has been rooted (Android) or jailbroken (iOS) automatically. Install Root Checker (Google Play Store) or Cydia (Apple App Store) to confirm
You start receiving unusual permission requests
You hear unusual noises during calls
Your location, Wi-Fi, and Bluetooth turn on automatically
Can Someone Read My Text Messages From Their Phone?
Yes, advanced hackers can spy on your text messages and even communicate with your contacts while pretending to be you from a remote location. Hackers possess sophisticated tools they can use to clone phones illegally via Bluetooth.
In other words, they can create a replica of your phone and gain access to your private information, apps, and conversations.
Can Someone Watch You Through Your Phone Camera?
There's a famous saying in the cybersecurity industry, "the internet is always watching."
This means that the cameras in your phone, laptops, and other devices are vulnerable to hacks and unauthorized access.
Sophisticated hackers can use spyware apps and other viable methods to access your camera and take control remotely for different malicious activities, including Stalking, Home invasions, Extortion, Electronic voyeurism, etc.
How Can I Know if Someone Is Monitoring My WhatsApp?
You can check if someone is monitoring your WhatsApp account by following these steps:
Open WhatsApp on your phone and tap on the three vertical dots in the right corner.
Tap on WhatsApp Web and select Linked Devices.
Review the last session or open any session to check for any unknown devices and log out of them.
How Do I Stop or Prevent My Phone From Being Monitored, Tracked, and Spied On?
Fortunately, there are steps you can take to get rid of spies from your phone and reduce the chances of intrusion and other cyberthreats in the future. Here are our top tips:
Run a Spyware Scan
The simplest way to stop your phone from being spied on is to remove the spyware software from your phone.
You can do this by downloading an anti-spyware or anti-malware solution to scan and remove malicious apps from your device.
Use a VPN
Equip your phone with a virtual private network (VPN). Users can hide their IP address and encrypt their online traffic using a VPN.
Using a VPN stops snoopers, third-party apps, ISPs, and even governments from seeing what you're doing online.
TIP: Check out these Cyber Monday deals by Surfshark VPN and protect your phone from spyware attacks indefinitely.
Update Passwords
If you feel that your online accounts have been compromised, you should change the passwords immediately.
You can also use a password manager to create longer, more secure passwords to improve protection.
Enable Multi-Factor Authentication Wherever Possible
Many modern apps allow users to enhance security by combining different security methods, including:
Passwords
One-Time Passwords
Fingerprint scanning
New device email verification, etc.
Note: Intruders using spyware can still intercept OTPs and email logins.
Update Your Operating System
Regularly updating your OS is one of the best ways to prevent security issues on your device.
New updates come with upgrades and security patches. So, whether you own an iPhone or Android device, you should ensure it's up-to-date at all times.
Factory Reset Your Phone
If you're sure your phone has been hacked and is being monitored, you can wipe everything on it with a factory reset.
However, if you take this route, you should first back up your important files and data.
Block Unverified Apps
Finally, another step you can take to reduce your risk of being monitored by spies is blocking apps you don't trust. It's especially true for apps you downloaded from unverified sources.
If you own an Android device, you can go to the Google Play Store and tap on Special Access from the menu icon. Once there, you can find suspicious apps and delete them.
You can also disable downloading from unverified sources as a sensible precaution.
Conclusion
Figuring out if someone is tracking or monitoring your phone is no easy task.
However, by paying attention to the above signs of unusual activity and phone behavior, you can take the necessary precautions to remove any spyware apps or prevent them from being installed in the first place.
For more helpful phone security enhancement guides and general how-tos, tune into WebTrickz right away.