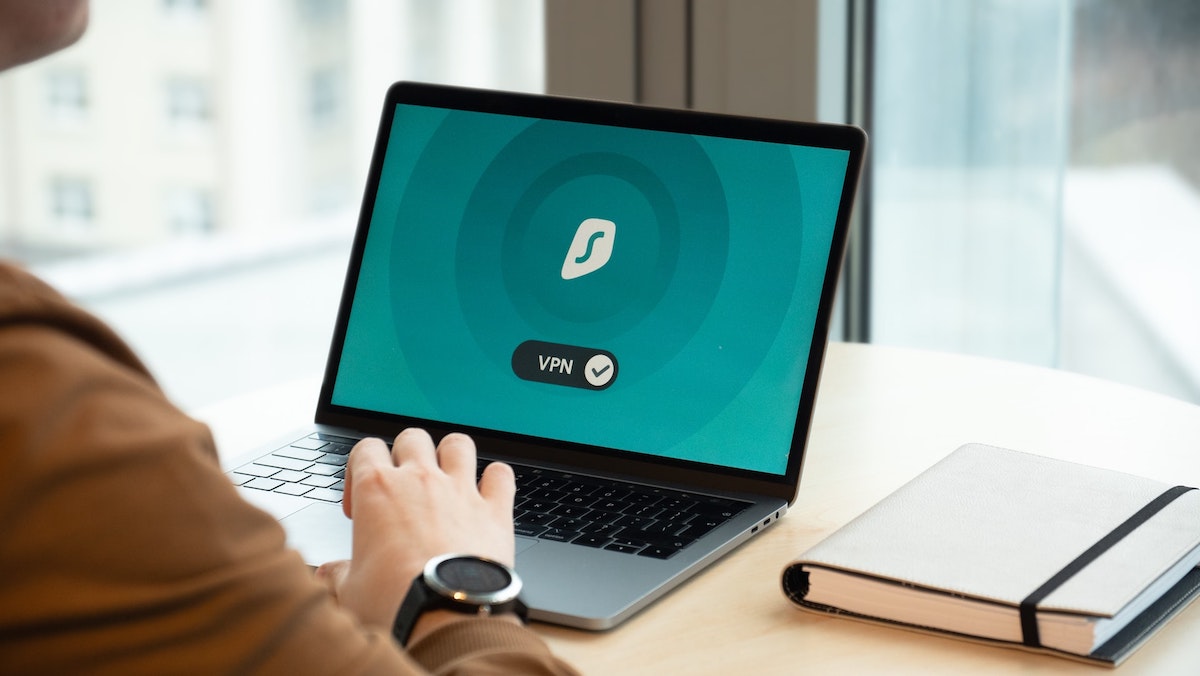 Can you imagine your life without scrolling through Facebook Stories or Instagram Reels? You and 4.89 billion people cannot!
Today, billions of people use social media platforms to stay connected with their loved ones, read news stories, fill their spare time, watch live streams, find products to purchase, and the list goes on. As a result, businesses heavily invest in social media marketing to find and connect with a broader audience. And these platforms are here to stay. They're evolving and adapting to the changing times by offering users more features and functionalities like the Reel feature added to Instagram in 2019. Initially, users could share reels for up to 15 seconds. Given its popularity, Instagram increased the time limit to 90 seconds.
Unfortunately, like other resources on the web, social media can be pretty dangerous. Hackers can use these sites to steal user data. So, first, you must refrain from divulging too much information on these platforms, mainly when talking to strangers. Second, protect your online privacy by using a VPN for social media.
Top VPNs for Social Media
NordVPN – NordVPN offers consistent speeds and top-notch security features. It has a server network of more than 5,500 servers in 59 countries, and its RAM-only servers provide AES 256-bit encryption, leak protection, a kill switch, and no-logs service. You can install the app or add it as an extension to your chosen browser.
Surfshark – Surkshark has a slew of privacy and security features, making it the ideal option for social media users seeking extra protection. For example, you can add Surfshark VPN for Chrome and enable Camouflage mode to hide your VPN usage while surfing social media sites. Surfshark has a server network of over 3,200 servers in 100 countries and offers AES 256-bit encryption, a kill switch, a no-logs policy, and leak protection. Moreover, it does not put restrictions on simultaneous device connections. You can get Surfshark by selecting your subscription and payment method. Opt for the 24-month subscription with a 30-day money-back guarantee to get your money's worth.
CyberGhost VPN – CyberGhost VPN is known for bypassing virtual blocks that might restrict your access to social media sites. Its vast network of 9,000 servers in 90+ countries with end-to-end encryption ensures data protection and speed. You will get all the standard features like a kill switch, leak protection, and zero-logs service. However, some features of this VPN are not ideal for inexperienced users as they may need some fine-tuning.
Other VPNs for social media are ExpressVPN, Private Internet Access, and the list goes on. Make your choice by comparing all the VPN services and aligning them with your needs.
How Does a VPN Work?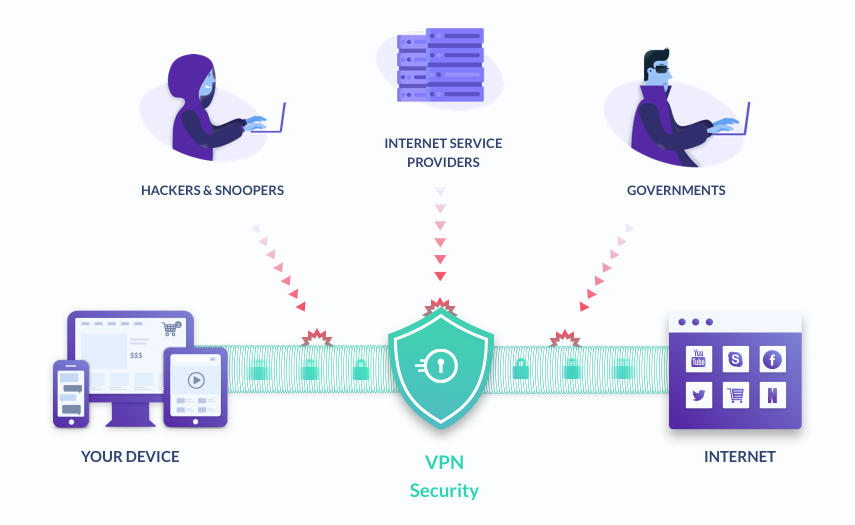 What do you think happens when you connect to the Internet? First, your mobile device or computer sends and receives data packets carrying web pages, emails, and other data.
Without VPN, your device directly connects to the service or website when you browse the web. But when you use a VPN service, all your Internet traffic is encrypted and routed through a remote server before it goes to the service or website you are using. As a result, your data is protected from prying eyes and hidden from view.
In simple terms, a VPN establishes an encrypted, secure connection between the VPN service and your device. The primary purpose of a VPN is to protect your data and make it challenging for hackers or any third party to view your online activity or steal your data.
VPNs are also helpful in accessing blocked social media sites and overcoming censorship.
Why is it Essential for Social Media Users to Use a VPN?
An additional layer of security when visiting social media sites
Using a VPN helps social media users avoid being logged in. It prevents your activities from being recorded, and hackers will be unable to access your data.
Besides protecting your social media websites, VPNs enable anonymous networking. For instance, you can use VPN to access Facebook or Instagram in countries where the sites are blocked and your ISP, government, or third party cannot track your activity.
VPNs safeguard user privacy and keep social networking sites safe from censorship. It lets users access and browse social media sites anonymously and bypass censorship in several countries.
VPNs can unblock websites like Twitter or Instagram in certain countries such as China.
Unblock social media sites in some countries
Even in 2023, some countries make it harder for people to access media and platforms like Twitter, Instagram, Facebook, WhatsApp, etc.
For example, countries that continue to ban access to social media networking sites are Russia, Uganda, China, North Korea, and Iran. Governments implement one of these two methods to block sites – blocking through ISP and blocking through ASN.
Users can circumvent social media censorship and bans by using a VPN. The encrypted and secure connection will ensure they remain anonymous. Therefore, they do not have to worry about government crackdowns while accessing banned sites.
Fly under the radar by accessing social media anonymously
VPNs allow users to access websites anonymously. It protects the identity of the users and prevents hackers and all third parties from accessing your profile.
They prevent unauthorized third-party monitoring of online activities and social network accounts. This helps in keeping snoopers and cybercriminals at bay.
Additionally, VPNs prevent third-party surveillance by limiting monitoring and data traffic. It may prevent ad marketing campaigns from harassing you and sending unsolicited ads. Moreover, it prevents phishing attacks and safeguards user information.
The Bottom Line
VPN is ideal when you want to access social media sites anonymously, protect your data, access banned websites in countries that censor social media, etc.
Now that you know how VPN can enhance your social media browsing experience, try a premium VPN service right away!
RELATED TIPS: