The recently introduced Load 4K option on Twitter for iPhone is a godsend for photographers. The feature offers the ability to view and save photos in 4K resolution on the iPhone. This allows shutterbugs and artists to showcase their work on social media in the best possible quality.
The only setback is that you cannot upload 4K photos to Twitter from iPhone, iPad, or an Android phone. You rather have to upload high-res photos from Twitter for Web using a computer to enable the 4K option. In case you try uploading a 4K image via the Twitter app, Twitter will restrict its maximum resolution to 2048 x 2048 pixels.
This is a stupid limitation especially when one can capture great photos and edit RAW stills with their smartphone. Moreover, exporting photos to a desktop or laptop just to share them in 4K on Twitter is certainly cumbersome.
Worry not! I've figured out an easy workaround to share high-resolution or 4K photos directly from a mobile device. This way you can upload high-quality photos to Twitter while retaining their original quality.
NOTE: Twitter limits the max resolution to 4096 x 4096 pixels for a square photo. That said, you can still avoid image compression on Twitter by posting the photos in full-size.
Without further ado, let's see how it can be done.
UPDATE (11 March, 2021) – Here's a good news for users looking to upload 4K high-resolution photos on Twitter directly from iPhone or Android phone. Twitter has added a new setting under Data usage that let's you select how you want to upload high-quality images (up to 4K). You can also select when high-quality images should load when viewing them.
To manage photo upload settings, open the Twitter app. Go to Settings and privacy > Data uage. Tap "High-quality image uploads" and either select "Only on Wi-Fi" or "On Cellular or Wi-Fi" depending on your preference. Similarly, tap "High-quality images" and choose the preferred setting. Now any photo you post to Twitter will be uploaded in the highest supported resolution.
Note: This feature is currently in testing phase and hence the setting might not appear in your Twitter app. Just make sure you are running the latest version of Twitter.
---
How to upload 4K resolution photos to Twitter from a smartphone
On iPhone and iPad
Open Safari and visit twitter.com.
Tap the AA icon in the address bar to open the menu. Then tap "Request Desktop Website".
Now tap the tweet button, then tap photo icon and select 'Photo Library'. Go to Recents or a particular album. You can also tap Browse to select media from your iCloud Drive or On My iPhone via Files app.

Select the photos you want to upload. You can also select multiple photos at once.
By default, the 'Actual Size' option is selected and it also shows the file size of the photo(s). Optionally, you can tap on "Choose Image Size" to change the image size.
Tap Done at the top-right and post the Tweet.
That's it. Your photos will be uploaded in the highest resolution. Press and hold a photo and look for the 'Load 4K' option in the iOS share sheet to confirm the same.
TIP: Use the Metapho app to easily check photo resolution on iPhone running iOS 13.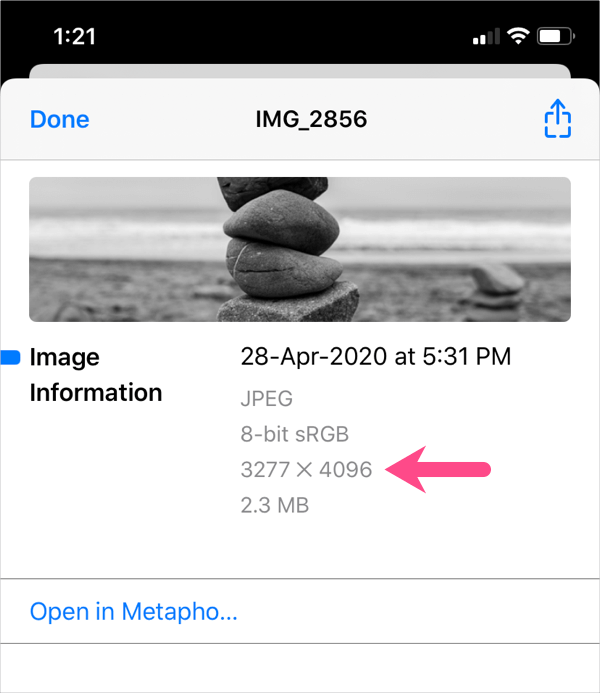 Using Chrome for iOS
If you use Chrome then visit twitter.com and tap the 3-horizontal dots at the bottom right. Scroll down and tap the "Request Desktop Site" option. Then just follow the above steps, starting from step #4.
ALSO READ: How to download high resolution images from Twitter
On Android
Open Chrome and visit twitter.com.
Tap the Compose Tweet button and then tap the add photo icon. Allow Chrome to access your device storage if asked.
Choose "Files" and tap the menu button at the top left.
Scroll down and select "Gallery". Then choose the pictures either from your camera roll or some other photo album.

Post the tweet as usual.
TIP: Add the Twitter web app from Safari or Chrome to the home screen for quicker access.
Also, note that tweets made via Twitter's desktop site from mobile will appear as uploaded from "Twitter Web App".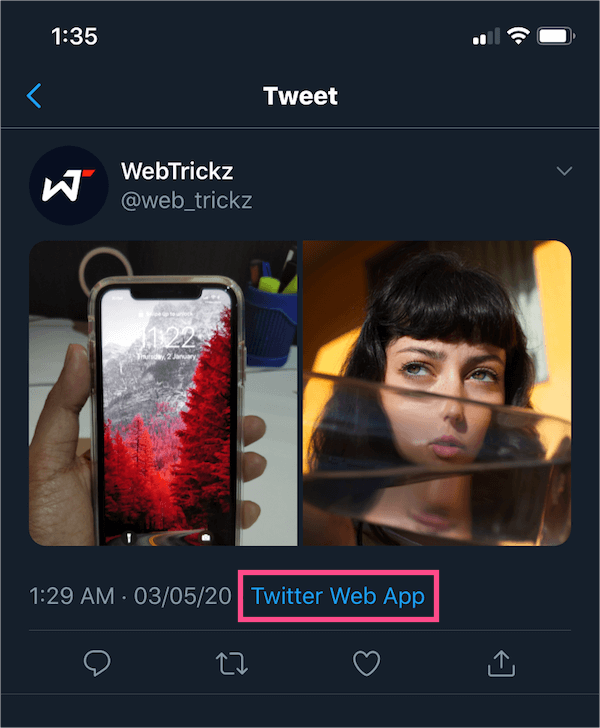 An unknown fact – Do you that you can download 4K photos from Twitter on Android as well? The only difference is that the Android app loads the original image by default. It seems Twitter is using 4K as a marketing term to gratify the iPhone users.