As a social media as well as a microblogging platform, I love Twitter than any other social media site and have been actively tweeting for 10 years now. As we all know, images and photos play an important role for users, web publishers like us, and more. Hence, I often find the need to download an image from Twitter to use it elsewhere or just save in the gallery to view later.
The only concern is that images uploaded on social media sites are heavily compressed and resized, thus reducing their quality up to a certain extent. Having used Twitter for so long, I was always under the impression that we can't save images in their original size. It was only recently when I came to know about it and thought its worth sharing.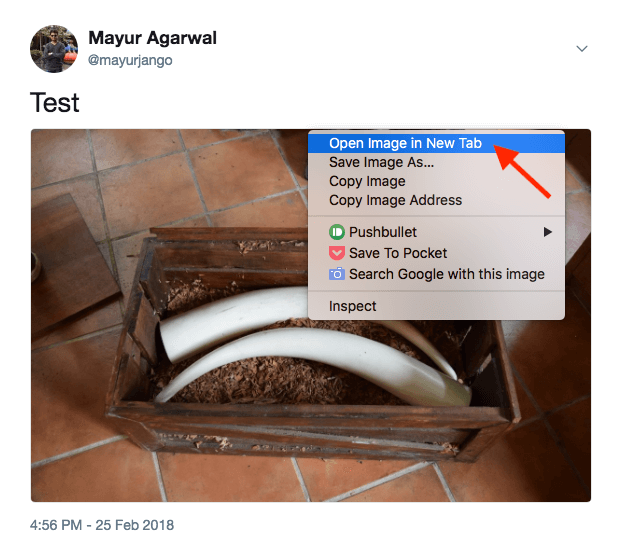 To test out, I uploaded a DSLR photo having a 6000 x 4000 resolution through Twitter's web interface. Generally, anyone can download the normal version of an image by simply right-clicking and saving it. To get a large version, you need to click on the image in the tweet and then save it. However, obtaining the original size of an image on twitter isn't straightforward but can be done easily. Let's find out how!
Downloading Twitter images in original size
Open the normal version of the image in a new tab. Simply append :orig to the image URL and hit enter. Then right-click and save it to your downloads. Make sure to rename and change the file extension of the downloaded image file.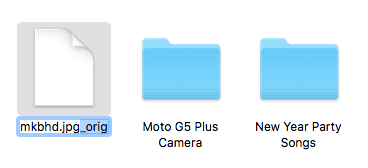 Similarly, if you're viewing a large version of the image then replace large with orig to open the original image.

To get an idea, we compared the resolution and size of an image in different versions.
Normal – 1200px × 800px | 156KB
Large – 2048px x 1365px | 385KB
Original – 4096px × 2730px | 1.5MB
Uploaded – 6000px x 4000px | 10.5MB
Alternatively, users who save images very often can use this Google Chrome extension that offers various customization options and makes the above job a lot easier.
It should be noted that even the original version is compressed and resized but there is a major difference when you compare the details with the normal or large version.
RELATED: How to Save Photos in 4K from Twitter on iPhone
How to download images in original size in new Twitter
Update (13 September 2019) – Following the rollout of new Twitter for desktop, the procedure to save images in their original size has slightly changed. Unlike before, you now don't need to rename the image files after saving them on your computer. That's because the images are now saved in .jpeg extension and you can view them directly. Now let us guide you through the necessary steps.
Open the normal version of the image you want to save. To do so, right-click on the image and select "Open Image in New Tab".
Replace the syntax "small" with "orig" in the image URL and hit enter. Optionally, you can replace small with "large" if you prefer a relatively smaller size.
Right-click the image and save it to the desired location.
That's it. The downloaded image will be saved in the highest available resolution and in JPEG format.