Earlier this year, Instagram quietly introduced the "Memories" feature to its platform. Similar to Facebook, it shows users an old post shared by them on the same day, a year ago, or even earlier.
However, unlike Facebook, there is no dedicated setting to see Instagram memories. Instagram rather shows an "On this Day" notification for any existing memories within the app itself. You can then re-share the suggested memories with your friends and followers as an Instagram story.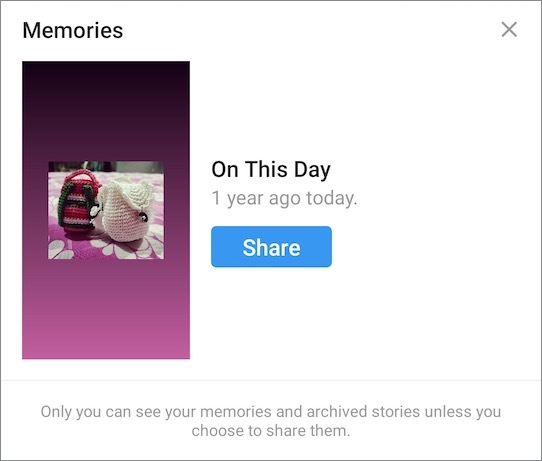 Besides the notification tab, you can find memories in the "Archive" directory on Instagram. Though most users aren't aware of the existence of memories in archives probably because they are hidden deep inside. By manually looking for memories, you won't miss any of them even if Instagram doesn't notify you about a certain memory.
Now let's see how to get memories on Instagram stories on iPhone and Android.
How to Find Instagram Memories
Go to the profile tab in the Instagram app.
Tap the Menu button (hamburger icon) at the top right and select "Archive".
Tap the drop-down menu at the top and select "Stories Archive".
Scroll down to the bottom to see your Memories.
The "On this Day" memories if available will be displayed right away. Do note that only you can see your memories and archived stories unless you choose to share them.
Note: Check for memories in "Posts archive" as well if you can't find them in your Stories archive.
TIP: Open the Activity (heart tab) to look for memories that you may have missed earlier.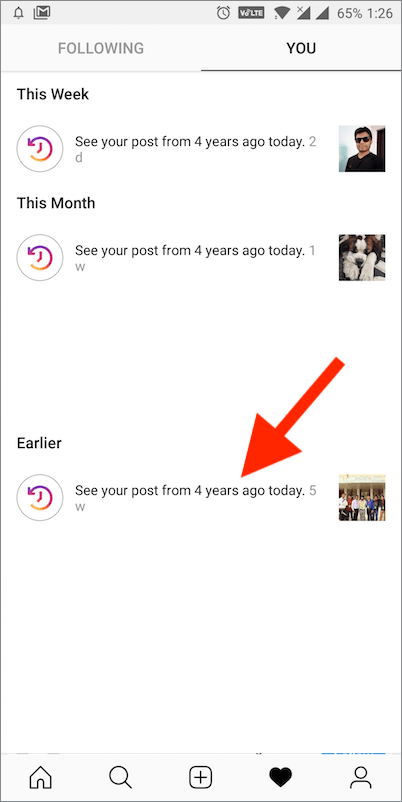 How to Post Memories to Instagram Story
After viewing your old memories, you can share them with a #throwback or #memories hashtag. To post a memory,
Tap the "Share" button next to the memory.
Tap the picture or video added in the memory to switch its view.
The page will show a memories sticker by default, tap to change it to "On this day".
Add any personalisations, stickers, or effects if you want.
Tap "Send to" and share it to Your story, Close friends, or specific people.
Optionally, you can delete the date & year sticker from the memory. To do so, tap and hold the date sticker and drag it to the bin at the bottom.
That said, you can also share a story from your Stories Archive whenever you like.