iOS 16 introduced support for Lock Screen widgets to let users personalize their lock screen with interactive widgets. Since then several popular apps including Google, Snapchat, and Facebook have launched their widgets for iOS 16 Lock Screen.
Spotify, the most popular music streaming service has also rolled out its lock screen widget for iPhone. Before this, the Spotify app was updated to support full-screen album art on iPhone Lock Screen.
How to add Spotify widget on iPhone?
To get the Spotify widget on Lock Screen, your iPhone should be running iOS 16 or later.
As of now, there is only one Spotify widget for iPhone that simply opens the Spotify app. The widget comes in a square version that looks great with the Weather and Activity widgets from Apple.
Spotify's Lock Screen widget lets users quickly access their music and playlists in a single tap while on the go or in the car. The new widget is time-saving as you can jump directly into Spotify without having to first unlock your iPhone, look for Spotify, and launch it.
Moreover, tapping the widget takes you straight to the last opened screen on the Spotify app. This again saves time as you don't have to navigate across the app's interface every time.
Perhaps, do you want to add Spotify widget to Lock Screen on iPhone but can't find it? Worry not, this quick guide shows how to get the Spotify widget on iOS 16 Lock Screen.
Now let's see how you can add a Spotify widget to your iPhone Lock Screen in iOS 16.
How to add Spotify widget to Lock Screen on iOS 16
Make sure to update the Spotify app to the latest version.
Open the Spotify app.
Touch and hold (long-press) an empty area on the Lock Screen while your iPhone is unlocked.
Tap the 'Customise' button under the desired lock screen.
On the 'Customise Wallpaper' screen, Tap and select 'Lock Screen'.
Tap the widgets row (below Clock) to add or remove widgets.
Scroll through the 'Add Widgets' section and select Spotify from the list of available widgets. TIP: If you don't see the Spotify widget in the list then try this fix.
Tap and add the Spotify widget in circular size.
Hit 'Done' after placing the widget and go back to the Lock Screen.

Spotify Widget on iPhone Lock Screen
Voila! Now simply tap the Spotify widget to jump in and listen to music right from your Lock Screen.
Alternate Method –
While your iPhone is unlocked, go to Settings > Wallpaper. Tap the Customise button under the particular Lock Screen pane you want to edit. Then follow the above-stated steps starting from Step #6.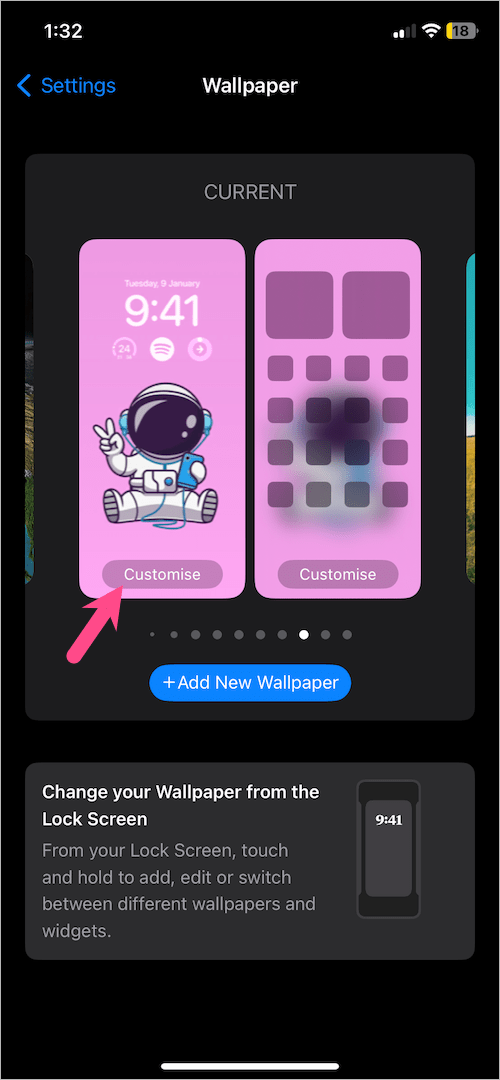 BONUS TIP: Spotify widget for iPhone Home Screen is also available in two different sizes. There is a 2×2 widget that shows your most recently played content. The larger 2×4 widget displays up to five covers of what you most recently played: artists, playlists, albums, or podcasts.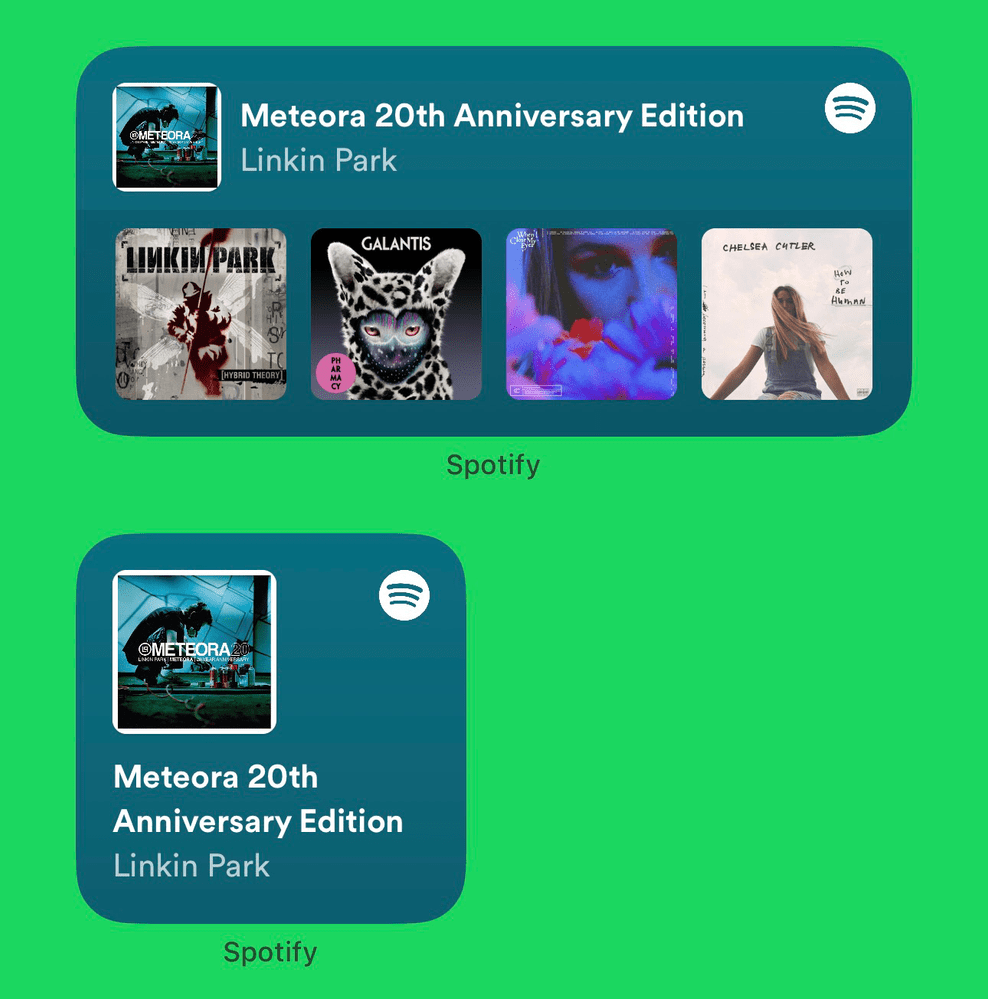 RELATED TIPS: