The new and customizable Lock Screen with widgets is one of the standout features of iOS 16. You can change the font and color of the clock as well as have different wallpapers in iOS 16.
Moreover, you can now enable full-screen album art on iPhone Lock Screen and this feature is a part of the overhauled iOS 16 Lock Screen. The full-screen music player for Lock Screen shows a larger preview of the album art when playing a song on Apple Music, Spotify, or YouTube Music.
The bigger album artwork on the lock screen looks certainly beautiful and distinctive. What's great is that the lock screen background matches the color scheme of the album art.
Can I show Spotify on Lock Screen?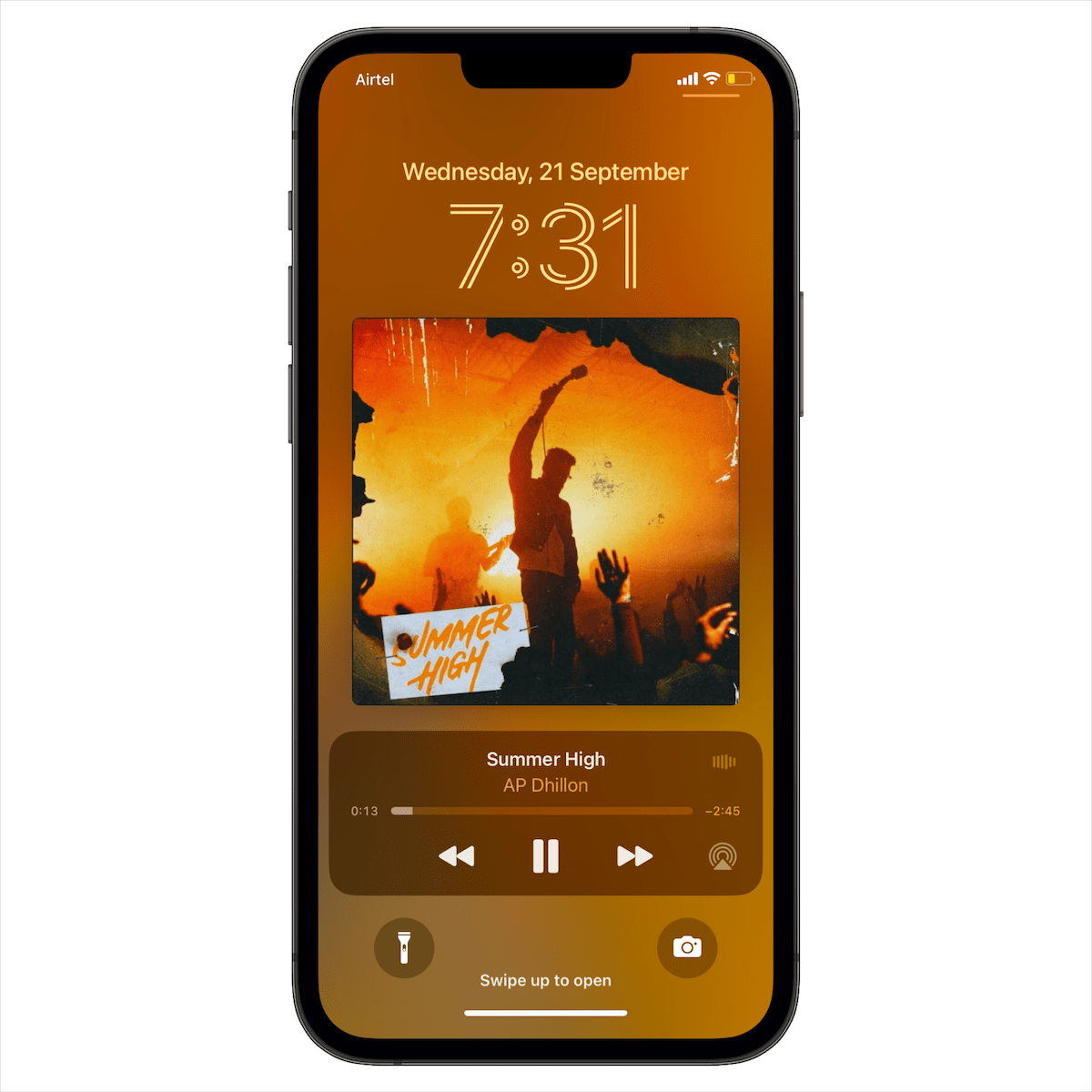 Spotify, the world's most popular music streaming service also makes use of the newly revamped Lock Screen. Yes, you can make Spotify artwork bigger while listening to music on your iPhone. All you need to make Spotify big is an iPhone running on iOS 16.
Though Spotify album art on Lock Screen looks aesthetically cool, it covers the Lock Screen widgets at the same time. You can, however, quickly switch back to compact album art if you wish to hide the Spotify music preview on the lock screen.
Now let's see how you can make Spotify bigger on the Lock Screen in iOS 16 on iPhone.
How to make Spotify full screen on iOS 16 Lock Screen
Make sure you've updated the Spotify app to the latest version.
Launch Spotify and play a song.
Lock your iPhone. Then tap on the screen or lift up the device to wake your iPhone.
To make Spotify album art big, simply tap on the cover art of the song in the music player.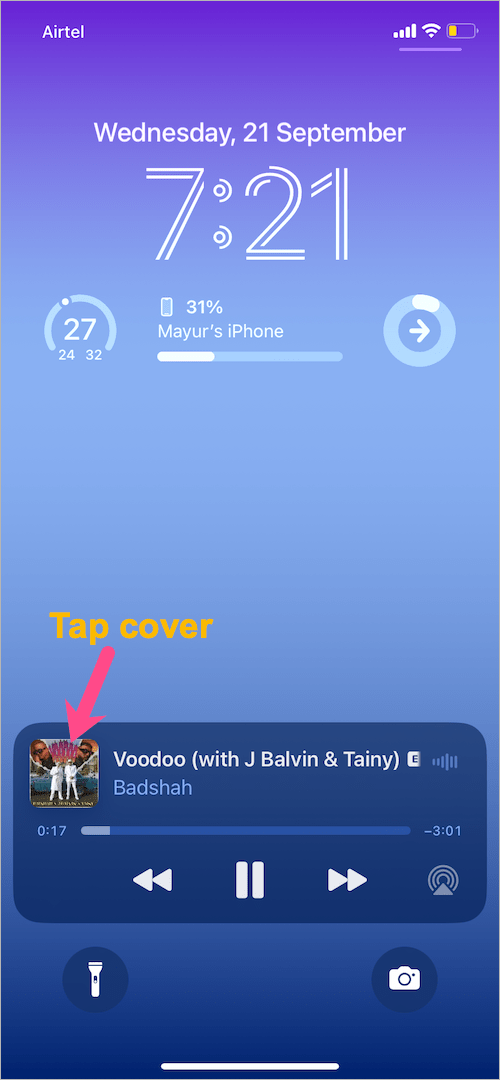 That's it. Spotify album cover will now appear in full screen on your iPhone lock screen.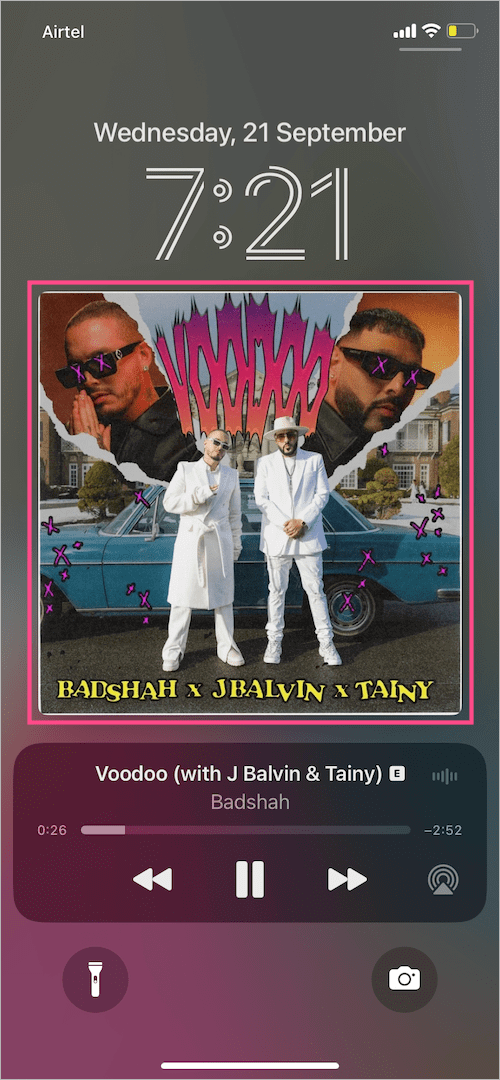 Alternatively, you can swipe down from the center or top left of the screen to view the Lock Screen.
To get back to small album artwork, just tap again on the full-screen album art and the music player will revert to compact mode.
In a similar way, you can make album art appear on full screen for Apple Music, Apple Podcasts, YouTube Music, and other music streaming apps.
RELATED TIPS: