Recently, Avast released the final stable version of avast! 7. The company's flagship product 'avast! Free Antivirus 7' just got more advanced, secure, faster and easier for users. The latest new version of avast! security products has got a UI facelift (including their site) and several new technologies have been added to the package.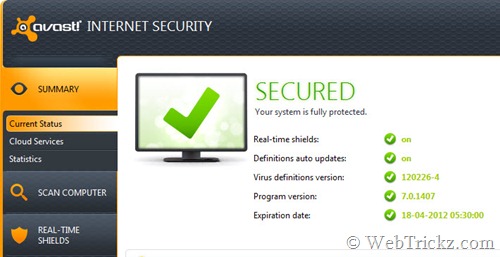 Avast 7 introduces 'Streaming updates' from the "cloud" to deliver real-time virus database updates, thus to protect users from new and emerging threats. The new File reputation system aka 'FileRep' enables faster threat identification by sorting new, potentially dangerous files from known safe files. Another interesting feature is 'Remote Assistance' that offers the ability to securely initiate remote support from any of your geek friend or a technical person. This way you can allow a desired person to directly control your computer from a remote place and fix the issues underlined by you.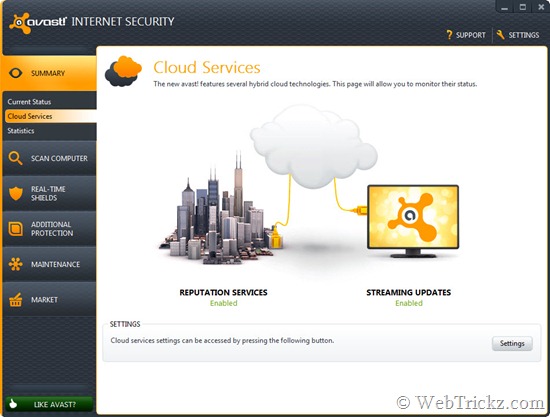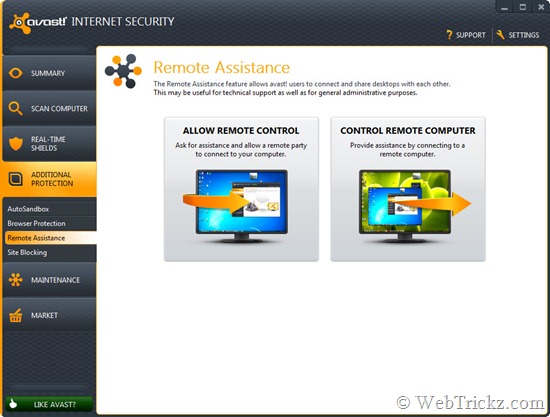 Furthermore, avast! 7 offers 'Customizable Installation' when proceeding with a fresh or new install. Upon installation, it now displays 3 options – Express install, Compatible install and Custom install; choose the one that fits you best. Surprisingly, avast! now promotes Google Chrome, by integrating this cool browser within their installer, let it install automatically and set Chrome as default browser. However, you can choose to skip Chrome by un-checking the options listed at bottom in the avast! setup window.
Avast! version 7.0.1407 Release Notes:
Reputation scanning via FileRep (cloud-based)
Streaming updates
Sandbox & Autosandbox improvements
Remote assistance
Browser protection improvements (including antiphishing)
New installer
Export/Import settings
UI facelift
Screensaver facelift
Runs on Win8 Developer Preview
Many other security and stability related fixes
To update to avast! 7 directly, simply use the built-in program updater. It worked flawlessly for us, a reboot was required though.
Direct download links: