Truecaller is a renowned Caller ID app to block spam calls and identify unknown callers. It is free to use on both iPhone and Android. Though the free version offers the core features and native functionality. However, those seeking better privacy and additional features can opt for Truecaller Premium.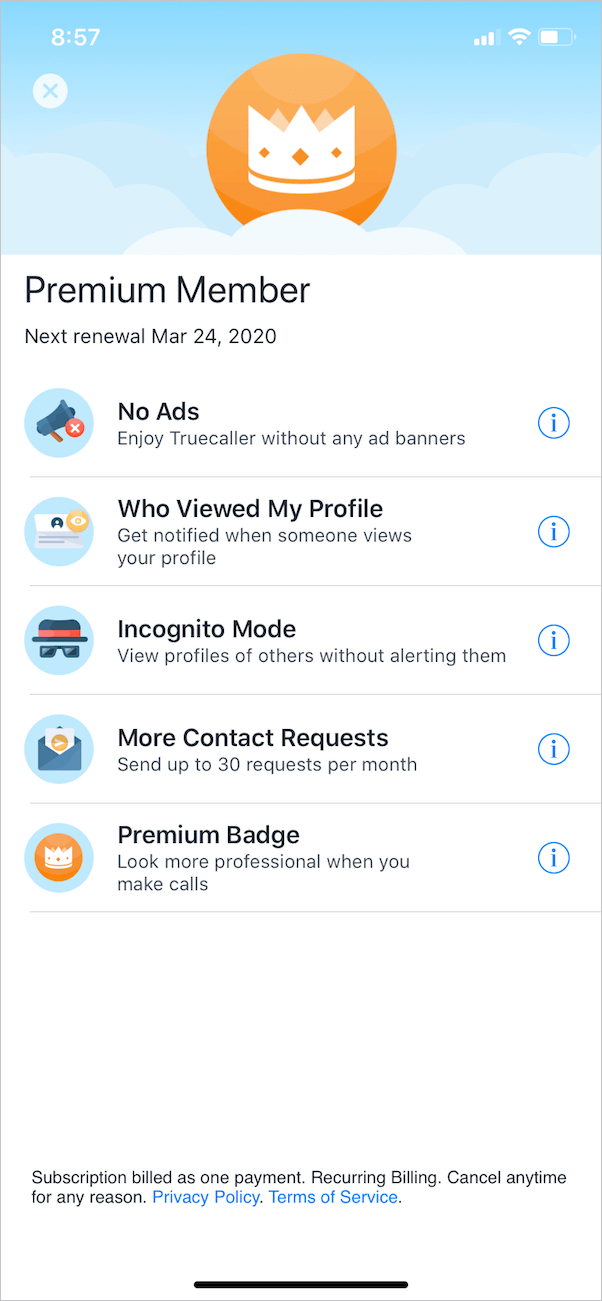 The premium version offers a host of benefits over the basic version. These include:
Ad-free experience
See who viewed your profile
Add a premium badge
Send up to 30 contact requests per month
View profiles in Incognito Mode
Call recording (on Android)
While subscribing or opting for a free trial, the App Store and Google Play seek your permission to automatically renew the subscription. On confirming, Truecaller will automatically charge the linked payment method and renew the subsequent subscription.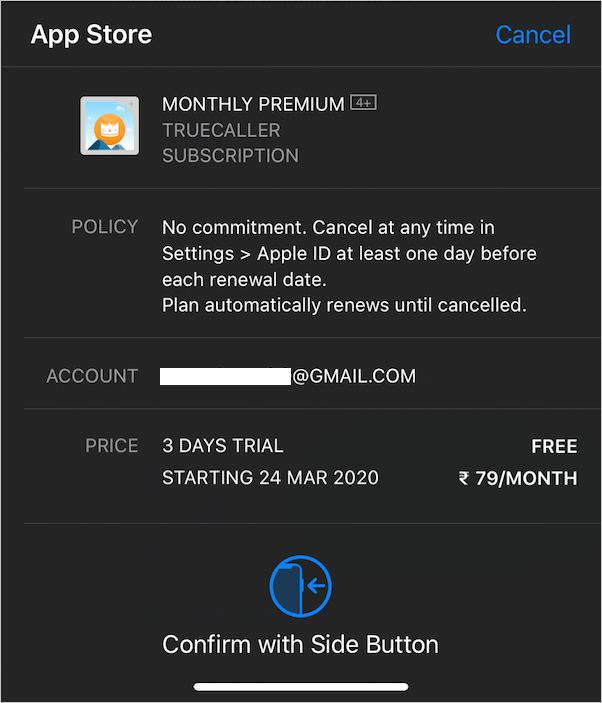 Perhaps, if you're a premium user and don't find the paid service worth then you can cancel your membership. Just make sure to unsubscribe before the renewal or next billing date even if you just opted for the free trial. If you fail to do so on time then your plan will renew automatically and you will be charged the applicable amount (every month or year) until you cancel the subscription.
That said, you won't find the option to deactivate the subscription or trial from within the Truecaller app. So let's see how to cancel Truecaller subscription during the trial or later.
NOTE: Simply uninstalling the app from your phone will not cancel the subscription.
How to Unsubscribe from Truecaller Premium
Firstly, make sure you are signed into the Google account or Apple ID that you used while subscribing for Truecaller Premium. Then follow the steps below.
On iPhone
Go to Settings and tap your name at the top.
Open the "Subscriptions" tab.
Tap "Truecaller" from the subscriptions list.
On Edit Subscription screen, tap "Cancel Subscription".
Tap "Confirm" to confirm cancellation.
That's it. The page will show when your subscription expires. You can use it until the expiry date.
On Android
Go to Google Play Store on your Android phone.
Verify that you are logged into the relevant Google account.
Tap the Menu button (at the top left) and open "Subscriptions".
Select "Truecaller" from the subscription list.
Tap "Cancel subscription".
Select one of the reasons and hit continue.
Then tap cancel subscription once again to confirm.
Your subscription will cancel at the end of your billing period. You can restore it from the Subscriptions screen if you change your mind.