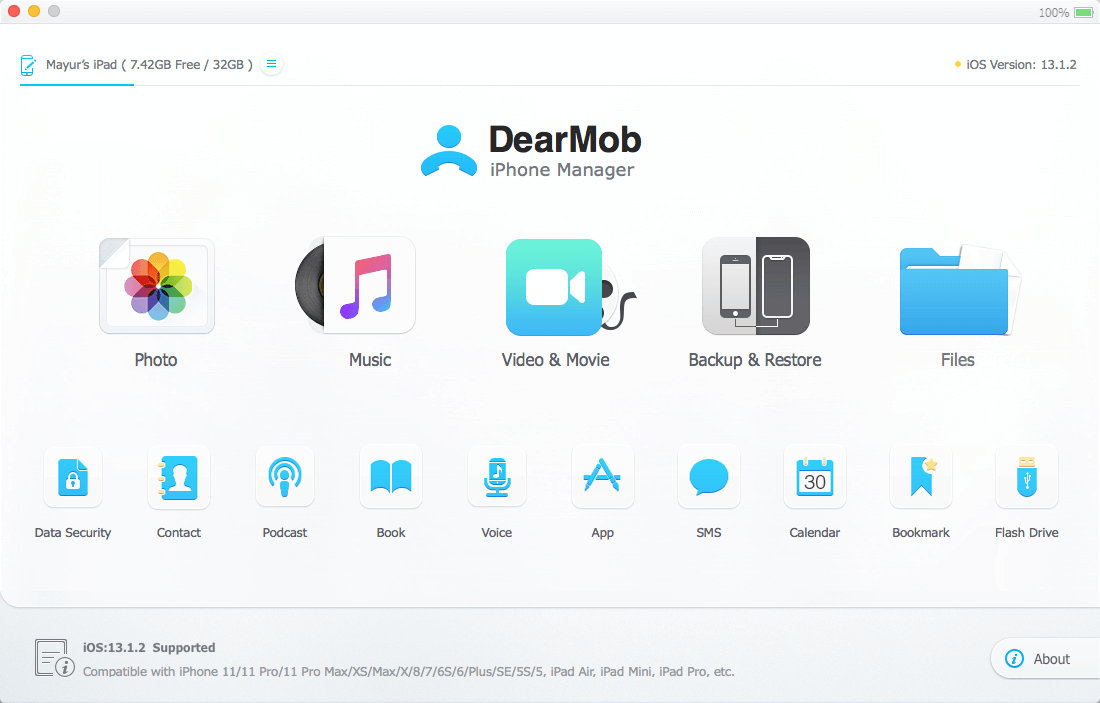 One cannot deny the fact that iTunes is a big disappointment when it comes to managing and transferring data on an iPhone or iPad. Unlike Android, you simply can't 'Plug and Play' to import media files from your computer to an iOS device or vice-versa. Even for simple and quick file transfers, one has to use iTunes both on Mac and Windows. Besides having several limitations, the entire sync process on iTunes is slow and cumbersome. Though you can now use AirDrop to wirelessly transfer files between iPhone and Mac. That said, AirDrop doesn't work with Windows OS and it can be unstable for bulk data transfer.
Disclosure: This post is sponsored by Digiarty Software, the company behind DearMob.
To fix this particular annoyance, most iOS users eventually resort to third-party programs. DearMob iPhone Manager is one such software that stands out from the crowd. As compared to various similar software, it offers great ease of use and truly works as expected. The application prioritizes security too with built-in encryption and includes a host of additional tools. It can be your go-to iPhone file manager and we have a list of reasons to back our statement. Let's discuss them in detail below.
Key Features of DearMob iPhone Manager
Data Transfer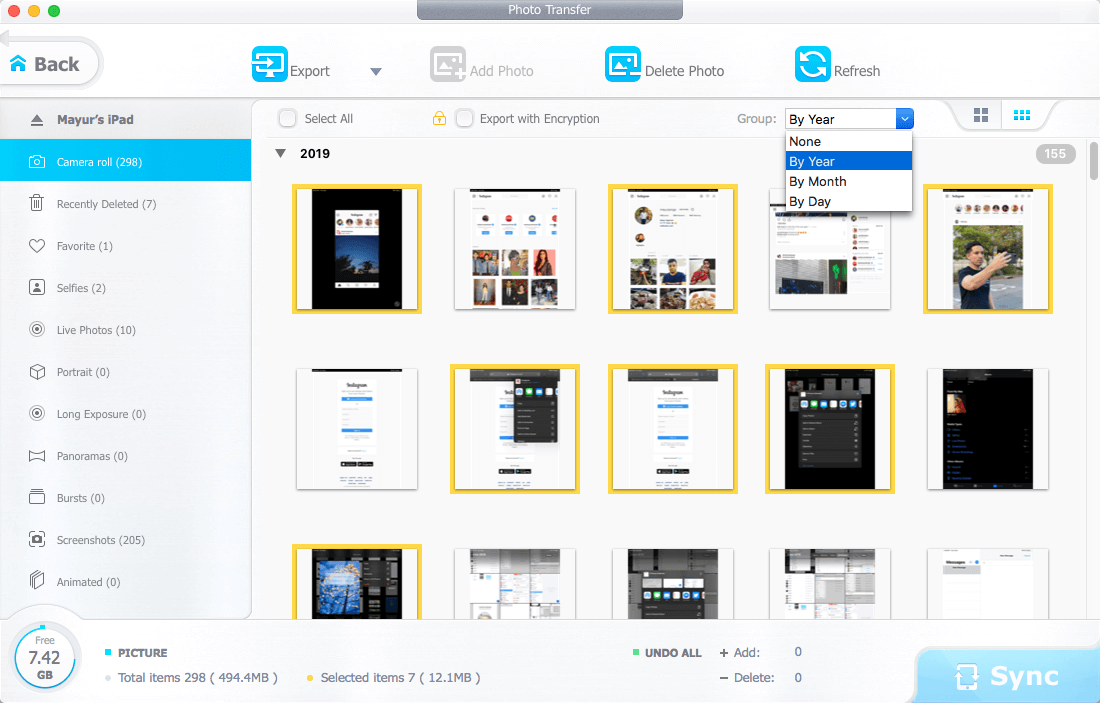 Photos and videos usually occupy a lot of storage and hence one should timely backup such data to their computer. A backup also relieves you from fear in case your device is lost or damaged. Moreover, free storage on iCloud is limited and hence it isn't possible to backup all of your data to the cloud.
Thankfully, DearMob makes exporting photos and videos from iPhone or iPad to your computer easier than ever. Once your device is connected, simply open the "Photo" or "Video & Movie" directory to find all the media stored on your iPhone. The media is well organized into albums exactly as it is on your iOS device for better accessibility. You can further sort the data by year, month, or date which comes in handy when you're dealing with a lot of data.
What's interesting is the ability to selectively choose files or batch export an entire album of photos or videos from iPhone to PC or Mac. You can then export or import photos across devices with a simple 'drag and drop'. Double-clicking a photo opens it in Preview so users can get a clear view. The program also displays the size of the selected file(s) and keeps the metadata intact.
Built-in Video Converter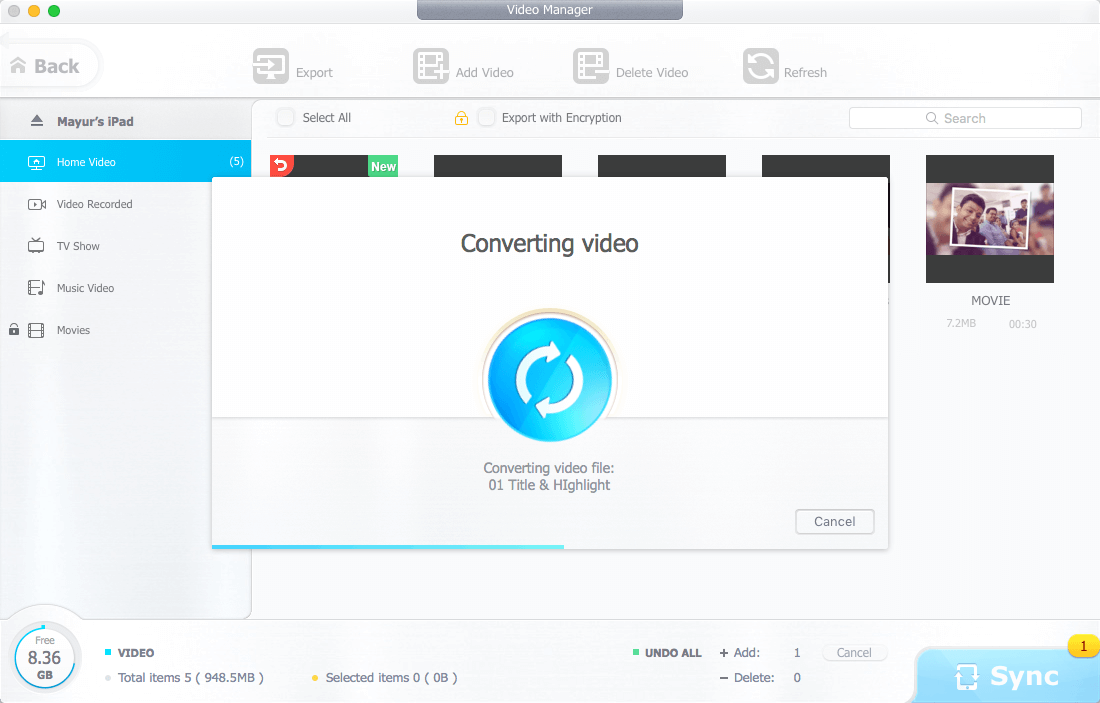 With DearMob iPhone Manager, you don't need to worry about unsupported videos before transferring them to your device. It integrates a video transcoder that can automatically convert an unsupported video to MP4 (H.264) format while syncing. Though, unlike photos, you can't double-click a video to preview its content. One can also search for videos by title and delete recorded videos on Mac or PC with ease.
Tip: The videos added are imported to the "Home Video" category and are accessible through the Apple TV app.
Add Music Freely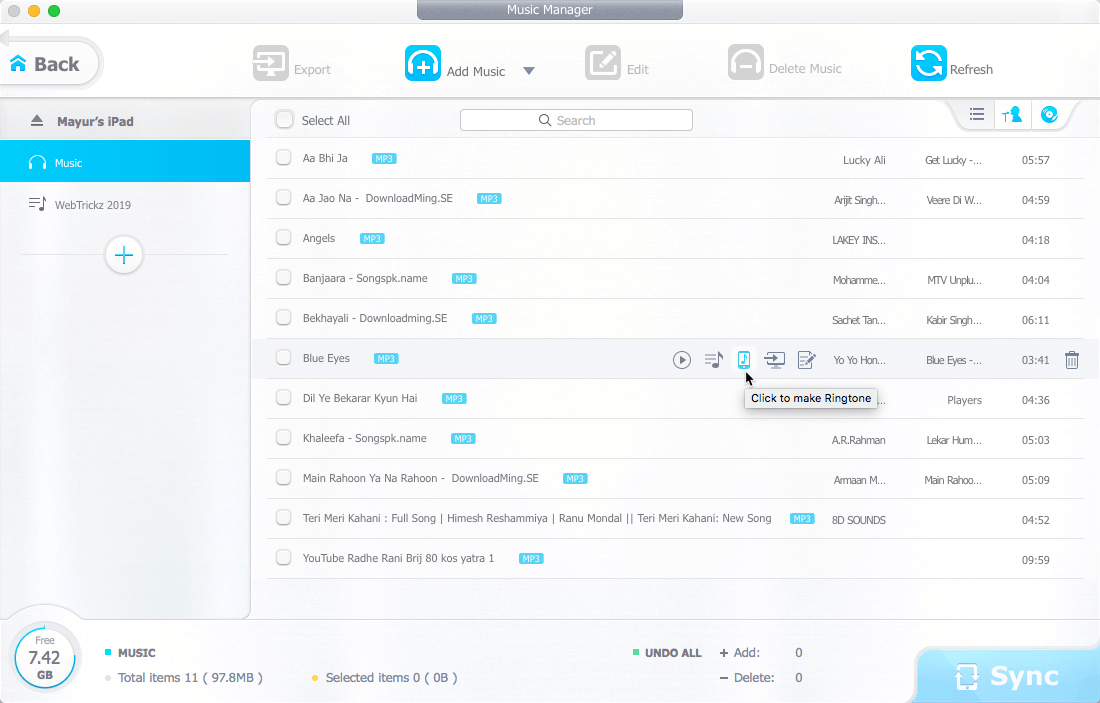 I like to manage my music library manually instead of syncing the entire music library every time on iTunes. DearMob makes this possible such that you can add a single music file or an entire folder to your iPhone, iPad, or iPod Touch via drag-and-drop. The interface also includes one-click options to play or delete a file, add to playlist, export music, and edit music tags.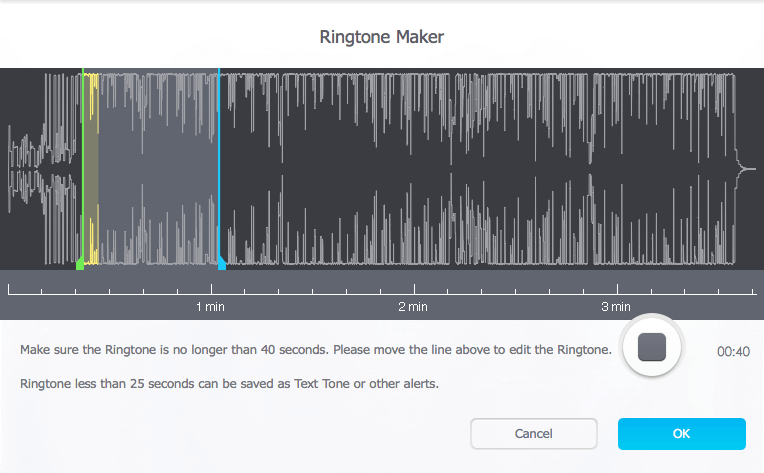 Similar to videos, the program can even auto-convert unsupported audio formats such as FLAC, WMA, OGG, and WAV to MP3 or AAC. Additionally, there is a built-in ringtone maker to create iPhone-compatible ringtones in a flick. You can also add and edit your music playlists without iTunes from within the DearMob iPhone Manager.
Full Backup & Restore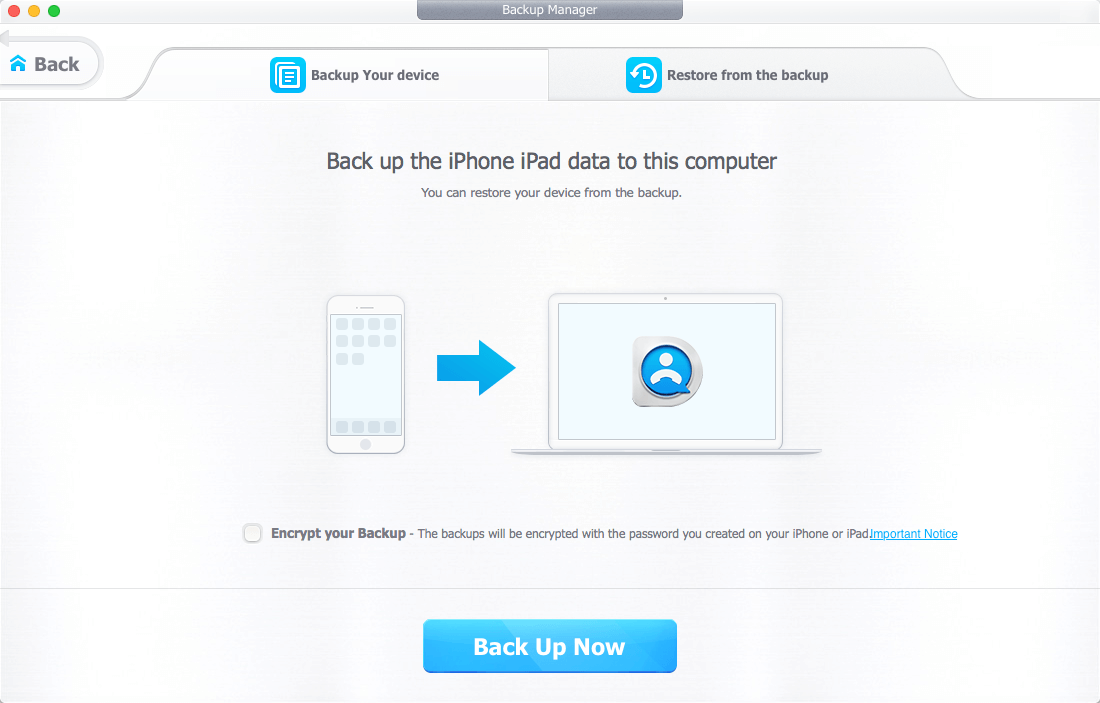 In addition to exporting specific files, DearMob lets you create a complete backup of your iPhone or iPad data. Users can encrypt the backup with a password for enhanced security. You can easily restore your device anytime from the backup that's stored locally on the computer. To create a backup, you don't need an iCloud account or Apple ID, either.
Built-in Encryption
The program has the added advantage to encrypt media files, data, or backup files. The encrypted files are further protected with a password and can only be decrypted with the correct password. In addition, DearMob utilizes 256-bit AES, 1024-bit RSA, PBKDF2, and Argon2 encryption tech for military-grade data encryption. This way you can rest assured about the privacy of data stored on your computer.
Simplified UI
DearMob doesn't fail to impress in terms of user experience either. The program is pretty straightforward, thus making it easy to navigate across and access the numerous functions. The installation process is simple as well and you will find all the tools on the main screen itself. One can also configure certain settings including default export location, hardware acceleration, and the option to convert HEIC images to JPG.
Additional Tools

Apart from the above-mentioned features, DearMob includes a host of tiny yet handy tools. It lets you take a proper backup of your contacts, delete duplicate contacts and restore them when needed. You can also selectively backup iPhone SMS as well as iMessages and export them in PDF form.
Besides, DearMob lets you uninstall multiple apps from iPhone at once, which otherwise isn't possible. Those who use Apple Books get the ability to flexibly export and convert EPUB files to PDF or add books in their preferred format.
Our Thoughts
If you're looking for a simple yet efficient alternative to iTunes or AirDrop then look no further than DearMob iPhone Manager. It is an excellent program that ensures seamless file transfer and that too at great speeds. The software is lightweight and works irrespective of iTunes. Besides file transfer, it lets you conveniently manage and backup data on your iPhone or iPad.
DearMob is available for both Windows and Mac and its 1-year license costs $40. You can also opt for a lifetime license that comes with a free lifetime upgrade and costs $47.95.
Fortunately, DearMob is currently available for free as a part of the limited-time offer. So make sure to try out and experience it yourself. To get it, just download the application and register it with a free license code mentioned in this guide for iPhone data migration.