LG PC Suite IV is a free and official program from LG, that helps you connect your mobile phone to a PC using a USB data communication cable or a Bluetooth connection. It lets you backup the desired phone contents to a PC that you can restore when needed.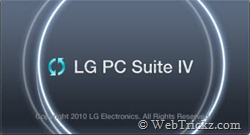 You can access the functions of the phone on your PC with the LG On-Screen Phone program. You can also connect to the LG Air Sync site to synchronise data from three locations; a phone, a PC, and the web, and also to upload data from LG PC Suite IV to the web. There's also a feature to connect to the Internet on PC via your mobile phone.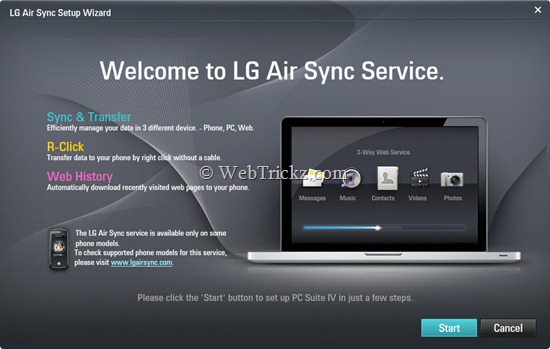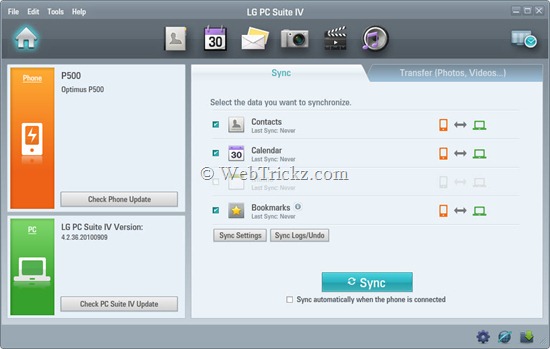 With LG PC Suite IV you can:
Create, edit and delete phone data conveniently
Synchronise data from a PC, phone, and the Air Sync site (Contacts, Calendar/Task, Memo)
Transfer multimedia files (photos, videos, music) conveniently with a simple drag & drop between a PC and phone
Transfer the messages from a phone to a PC
Check if a new software update (firmware) is available for your phone
Connect to the LG Air Sync* site and upload data to it
Synchronise mobile bookmarks to your mobile browser
Operate a mobile phone and manage the files stored on the phone using the On-Screen Phone program
LG PC Suite is available in 45+ languages for Windows OS.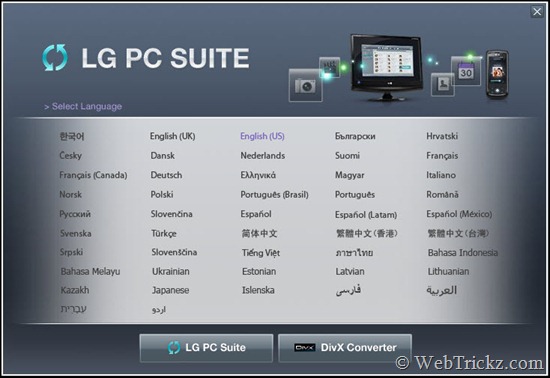 Download LG PC Suite IV with LG Air Sync (Size: 107 MB)
Check the LG Air Sync support site.
*LG Air Sync service is limited to specific phones.