Issues like crashes and bugs on Google apps is a rare thing. However, several OnePlus smartphones users are reporting an issue related to the Google app on Android. Apparently, the Google Search app keeps crashing and closes itself after opening or while searching on OnePlus devices. Those using OnePlus 3, OnePlus 5/ 5T, and OnePlus 6T are facing this particular issue.
I myself faced this issue on my OnePlus 5T running OxygenOS 9.0.11 and Google app version 11.4.6.21.arm64. The issue occurs when you open the Google Search app from the app drawer and on tapping the Google icon in its search widget. The search function works fine using the home screen widget, however, the Google app crashes as you open the Discover or More (Settings) tab.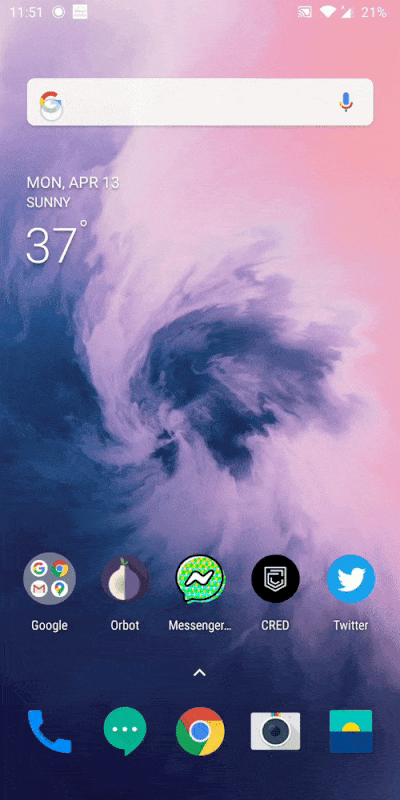 Considering how often we use Google, this certain problem can drive most users crazy. Especially when you turn over to Google Discover for your daily dose of news and stories.
How to Fix Google App Crashing Issue on Android
To fix this annoyance, you can use the below workarounds to make Google app work again.
Fix 1: Clear Google app data and cache
Go to Settings > Apps > Google. You can also find Google in the list of recently opened apps.
Open Google and tap 'Force Stop'.
Tap on Storage > Clear Storage.
Now tap the "Clear All Data" button and select Ok to confirm.
That's it. Now open the app and it should work fine.
Fix 2: Uninstall Google app updates via Play Store
Go to the Play Store.
Search for the 'Google' app and open its page.
Tap the 'Uninstall' option and select Ok to remove all updates for the app.

Now open the Google app and it should work without any issue.
In our case, uninstalling app updates made the app switch from the current version to 10.85.11.21.arm64.
Note: Google app is a system app on Android and hence it is not possible to uninstall and reinstall it.
Disable automatic updates for Google app (Recommended)
You should also disable auto-updates until Google resolves the issue. This is to ensure the app doesn't get updated automatically to the latest version.
To do so, open the Google app page on Google Play and tap the 3-vertical dots at the top right. Then untick the checkbox for "Enable auto-update".
TIP: Use Google Go, a lighter and faster alternative
In case you are still facing problem then you can resort to the Google Go app for the time being. Just 7MB in size, Google Go offers a faster and easier way to search. It works well on slow connections and smartphones with low space. The Go version of Google app comes pre-installed on Android Go devices and is designed to consume up to 40% lesser data.