Google has finally added dark mode support in the latest 4.49 version of Google Photos for iOS. Those unaware, Google Translate for iPhone and iPad got the dark mode back in the starting of February. It seems Google is now actively rolling out dark mode feature for its mainstream apps. Meanwhile, Google apps such as Gmail, Maps, Drive and Docs still haven't got dark mode on iOS.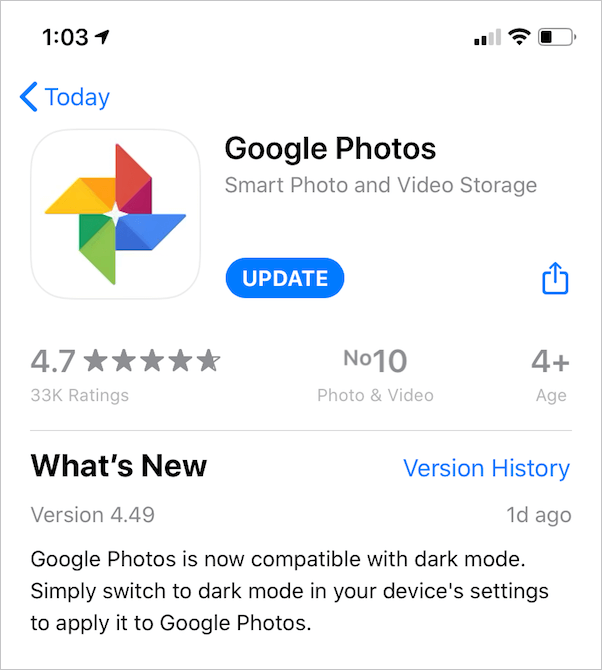 The inclusion of dark mode to Google Photos is a welcome move. iOS users can now expect the dark mode to be available soon on other Google apps as well. Talking of dark mode, it significantly helps in conserving the battery life and also reduces eye strain during the night time. Users who often browse through their photo gallery or edit photos in low-light will definitely like this feature.
Google Photos for iPhone – Light mode vs Dark mode
How to enable dark mode in Google Photos on iOS 13
Similar to other apps, Google Photos follows the system-wide dark mode setting in iOS 13. As a result, you cannot toggle on or off the dark theme via Settings in the Google Photos app.
Requirement – To get it right now, your iOS device must be running iOS 13 or later and you should have the latest version of Google Photos installed. To update the app, refer our article on manually updating apps in iOS 14.
To turn on dark mode in Google Photos, simply switch to the "dark mode" from the Control Center or iOS Settings. The app will automatically switch to the dark theme.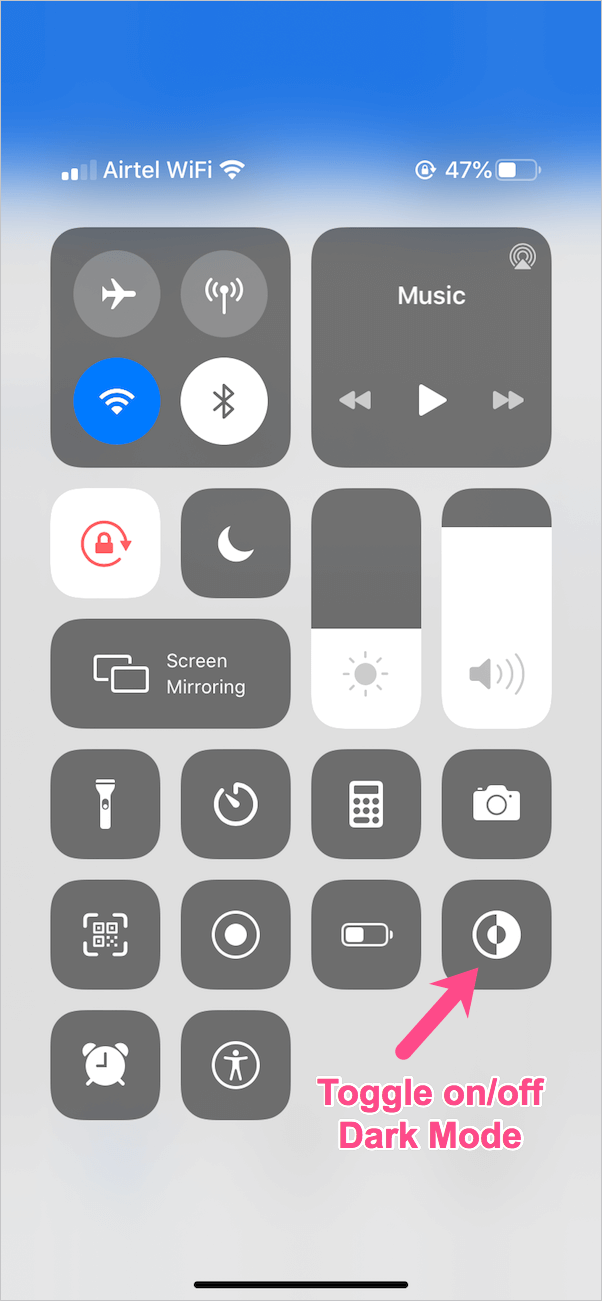 Likewise, turning off dark mode in iOS 13 will switch the app back to the light theme.