Unlike stock Android and other custom Android ROMs, MIUI has a different way of handling the default applications on Xiaomi devices like Mi 3, Redmi Note 7 Pro, and Redmi Note 8. Instead of offering default program settings to open a file or webpage, MIUI forces users to use the pre-installed applications. Unlike a typical Android phone, Xiaomi phones don't let you choose a specific user-installed app and then show the Always or Just Once option.
This can be annoying in case you want to open URLs using Chrome browser but they always launch in the default MIUI Browser. Even if you Clear defaults for the stock apps, then still MIUI won't show the 'Open with' option and you will be forced to use the defaults apps only.
ALSO READ: How to remove Truecaller as the default dialer
Perhaps, if you looking to switch the default launcher in MIUI to Nova launcher, etc., or set Chrome as the default browser in MIUI, then that can be easily done.
How to change default app settings in MIUI
In MIUI 6
To change the default app settings in MIUI, go to Settings > Apps (Installed apps in MIUI v6). Select the 'Default app settings' option and switch the desired apps as default.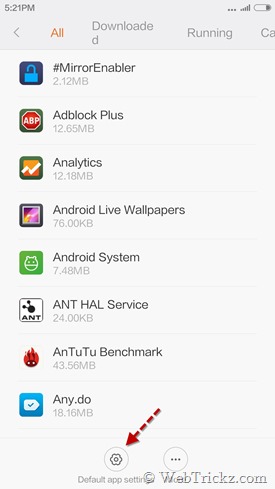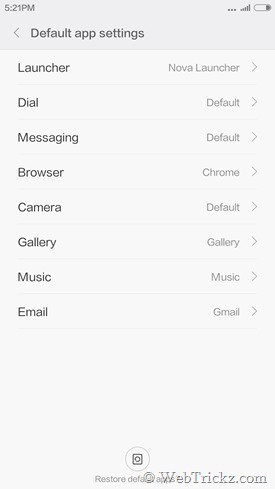 A dialog box will open asking to confirm, simply select Replace.
You can change default app settings for Launcher, Dialer, Messaging, Browser, Camera, Gallery, Music, and Email. The next time you open a file or a link, it will directly open up in the selected default app.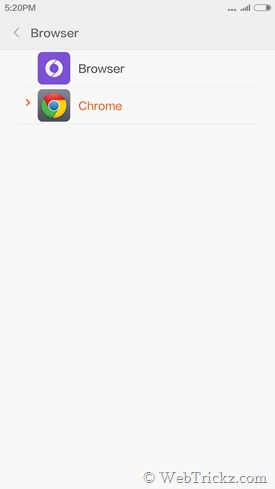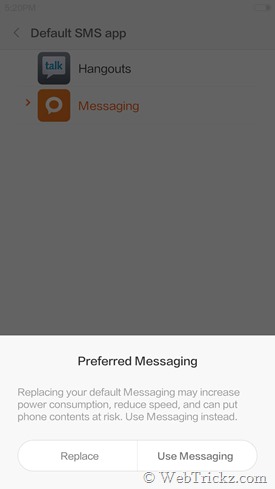 In MIUI 10 (v10.2)
Go to Settings.
Open Installed apps (under App Settings) > Manage apps.
On the Manage apps screen, tap the 3-vertical dots at the upper right and select "Default apps".
Now select the desired service who default app who want to change. For instance, you can change the default Voice assistant, video player, and camera.
Then choose the app you want to set as default.
Set default apps in MIUI 11
Navigate to Settings on your phone.
Open Apps > Manage Apps.
Tap the 3 dots in the top right corner and open "Default apps".
Now change the default app settings as per your preference.
Hope you found this tip useful.
RELATED: How to make Chrome your default browser on Realme phones