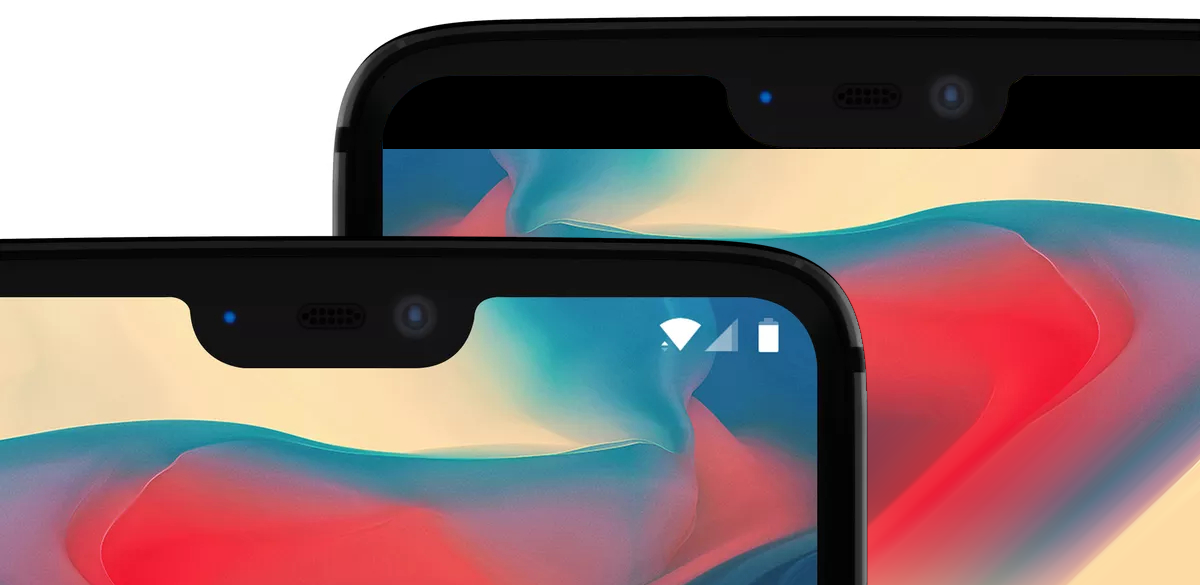 In the arena of smartphones, 2018 is perhaps 'the year of the notch' and its presence seems inevitable. The trend of the notch started with its introduction on the iPhone X that was initially bashed for this design change. Soon after a lot of Android OEMs including major ones like Asus, Huawei, Vivo, OPPO, and Nokia announced their flagships with the iPhone X-like notch. Following the trend, OnePlus too confirmed the inclusion of a notch on its upcoming smartphone OnePlus 6. The current scenario is such that you'll find it difficult to spot a flagship smartphone without a notch, except for the ones from Samsung. And this trend is set to continue this year, whether you like it or not.
In the case of the OnePlus 6, the notch at the top bumps the screen size to 6.28 inches as compared to 6.0-inch on OnePlus 5T with a similar dimension. The notch does offer more screen real estate but it could be distracting for some users, thereby affecting the overall user experience. Moreover, the thick chin at the bottom counters the idea of having a notch, making the top and bottom bezels more evident unlike the uniform design on the OnePlus 5T.
Talking of the notch, Huawei has figured out an easy workaround to hide the notch on the P20 using software functionality. Prior to the release, OnePlus CEO Pete Lau also assured that OnePlus will provide a function to black out the background of the notifications and status bar around the notch, thereby hiding it. The company said the feature will be added through a software update after the OnePlus 6 launch.
As promised, OnePlus has begun rolling out the first OTA update for the OnePlus 6 which adds the ability to hide the notch as well as slow-motion video support and Android security patch for May. After updating to the latest software, the OnePlus 6 users will have the option to disable the notch and get rid of the annoying cutout on the top front. This will help them retain a similar look as on the OnePlus 5T. Now let's see how to disable or hide the OnePlus 6 notch.
Hiding the notch on OnePlus 6
Go to Settings and tap on Display.
Select the 'Notch Display' option.
Select the 'Hide the notch area' from the two listed options.
That's it! You will now notice black bars on both sides of the notch, giving an impression of a black bezel in order to hide the notch.
The simulated bezel does a convincing job in hiding the notch and makes the status bar look neat. The corners are also rounded and the content is rendered below the notch when it is disabled. Though users will still be able to see the notch under direct sunlight and that's something you can't avoid.
ALSO READ: "Nacho Notch" Hides the Notch on Android phones in One Tap
Image credit: XDA