MIUI 6 ROM has now been released under the Developer channel for Xiaomi Mi 3 and Mi 4. Users running the developer version of MIUI v5 (v4.8.22) can now update directly to MIUI v6 (v4.8.29) by updating their Mi 3/ Mi 4 software OTA. MIUI 6 packs an entirely revamped UI much similar to iOS 7 and its final stable version will reportedly be released in October. Those who are interested in trying out the stunning MIUI v6 on Mi 3 in India, can do so by installing the MIUI v5 developer ROM and then updating it to MIUI v6 OTA. However, MIUI v5 DEV ROM isn't available for Indian Mi 3 WCDMA version yet but you can install the China ROM instead.

NOTE: Installing the Developer ROM on Mi 3 won't void the device warranty. We updated Indian Mi 3W from Stable MIUI v5 (Build 23) to official MIUI v4.8.29 (MIUI 6) Developer ROM. Surprisingly, none of the data was wiped including the photos, apps, apps data, and other settings. However, it's highly recommended to backup your important data. To easily backup Mi3 settings, contacts, messages, apps (along with their data), just go to Settings > Backup & reset > Local backups > Back up. Make sure to copy the backup file from the phone to your computer, the backup file is stored in MIUI > Backup > AllBackup folder on phone storage.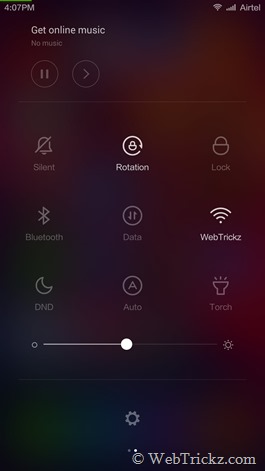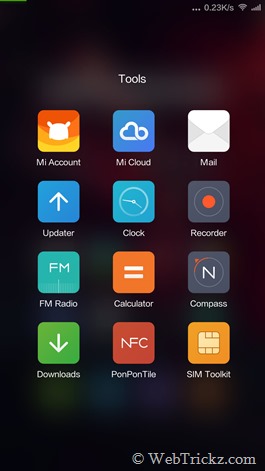 Guide to Update Mi 3 from MIUI 5 (v23) to MIUI 6 Developer ROM (v4.8.29)
This is a really easy way to install Developer ROM on Mi 3 Indian variant as you neither need to root your Mi 3 nor use a computer to do the task. (It's advisable to back up the data first). After upgrading to MIUI 6, please consider using the default MIUI theme.
Note: Flashing a newer version of MIUI ROM doesn't require wiping data, but flashing an older one does. So, as you're updating to a newer version wiping is not needed.
Method 1 – Installing the MIUI Developer ROM update package directly
1. Download the MIUI v6 Developer ROM v4.8.29. (This ROM is for China but works with Indian Mi 3 as well.)
2. Place the downloaded ROM file in the downloaded_rom folder on internal storage.
3. Open the Updater app, press the Menu button. Then tap on the 'Select update package' option and choose the downloaded ROM (miui_MI3W_4.8.29_38e9f67ff1_4.4.zip). Click on the 'Update' option, wait for the update to complete, and then click on Reboot to finish.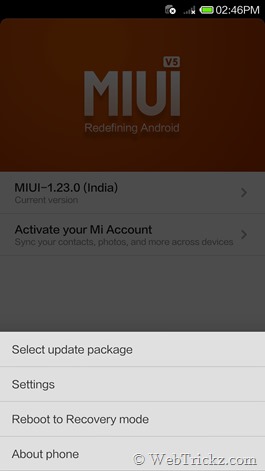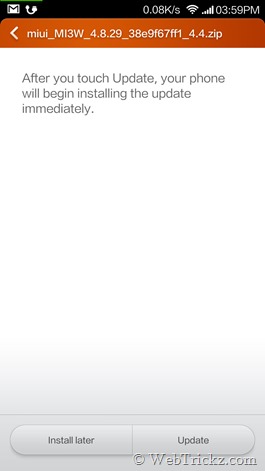 Voila! After rebooting your Mi 3 should load up with MIUI 6's entirely new flat user interface.
Method 2 – Installing MIUI v6 on Mi 3 via Stock Recovery Mode
If you're experiencing errors and application force close (FCs) issues using the first method then it's recommended to use this alternative method instead.
Note: In this process, only the user data will be deleted which includes device settings, added accounts, messages, call logs, and the settings & data for installed apps. But all the user-installed applications and media such as files, photos, music, etc. won't be deleted.
1. Download Developer Full ROM pack for Mi 3 (WCDMA/CDMA China) – Version: 4.8.29
2. Copy the file to the root directory of the phone.
>> Rename the file miui_MI3W_4.8.29_38e9f67ff1_4.4.zip to update.zip.
3. Boot into recovery mode – To do so, either (go to Tools > Updater > press Menu key and select 'Reboot to Recovery mode') or Power off your Mi3 and turn it on again by pressing the Volume Up + Power button simultaneously and hold them until Mi-Recovery mode appears.
4. In recovery mode, use volume keys to navigate and Power key to confirm. Choose English, then select 'Wipe & Reset' from the Main menu. Navigate to 'Wipe User Data' and select Yes. Note: When wiping data is at 98%, wait for a while as it takes a few minutes to complete.
5. Now go back to the main menu, and select 'Install update.zip to System One'. Select Yes to confirm and the update will begin installing.
6. When Update is installed, go back and select Reboot. Select the option 'Reboot to System One (latest)'. Be patient after rebooting as Mi 3 will take around 5 minutes to boot up.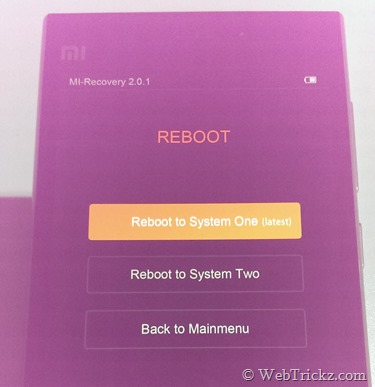 That's it! Your Mi 3 should now be running the latest MIUI v6 Developer ROM.
Some tips to consider:
Make sure to update Google Play Services to the latest version.
If Google Chrome shows an error, then update it via Google Play.
If the Google Search widget doesn't work then remove and add the widget again.
To update the SwiftKey keyboard to the latest version, delete the pre-installed SwiftKey app from Settings > Installed apps. Then download Swiftkey again from Play Store.
To check for OTA updates in MIUI 6, open the Updater app and check for updates.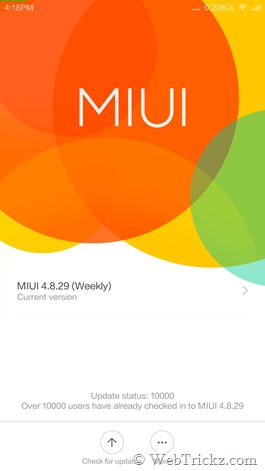 Do share your views with us and let us know if you face any difficulty. 🙂
How to Install Play Store and Google Apps in MIUI 6 Chinese ROM –
If you don't find the Play Store and other Google apps after installing MIUI 6 then don't worry. MIUI 6 Chinese ROM doesn't come with Google applications including Google Play, so you need to install them manually. Simply follow the below steps:
1. Open the 'Mi Market' app that comes with MIUI 6 Chinese Developer ROM. Then search for 'google' and install the "Google installer" application.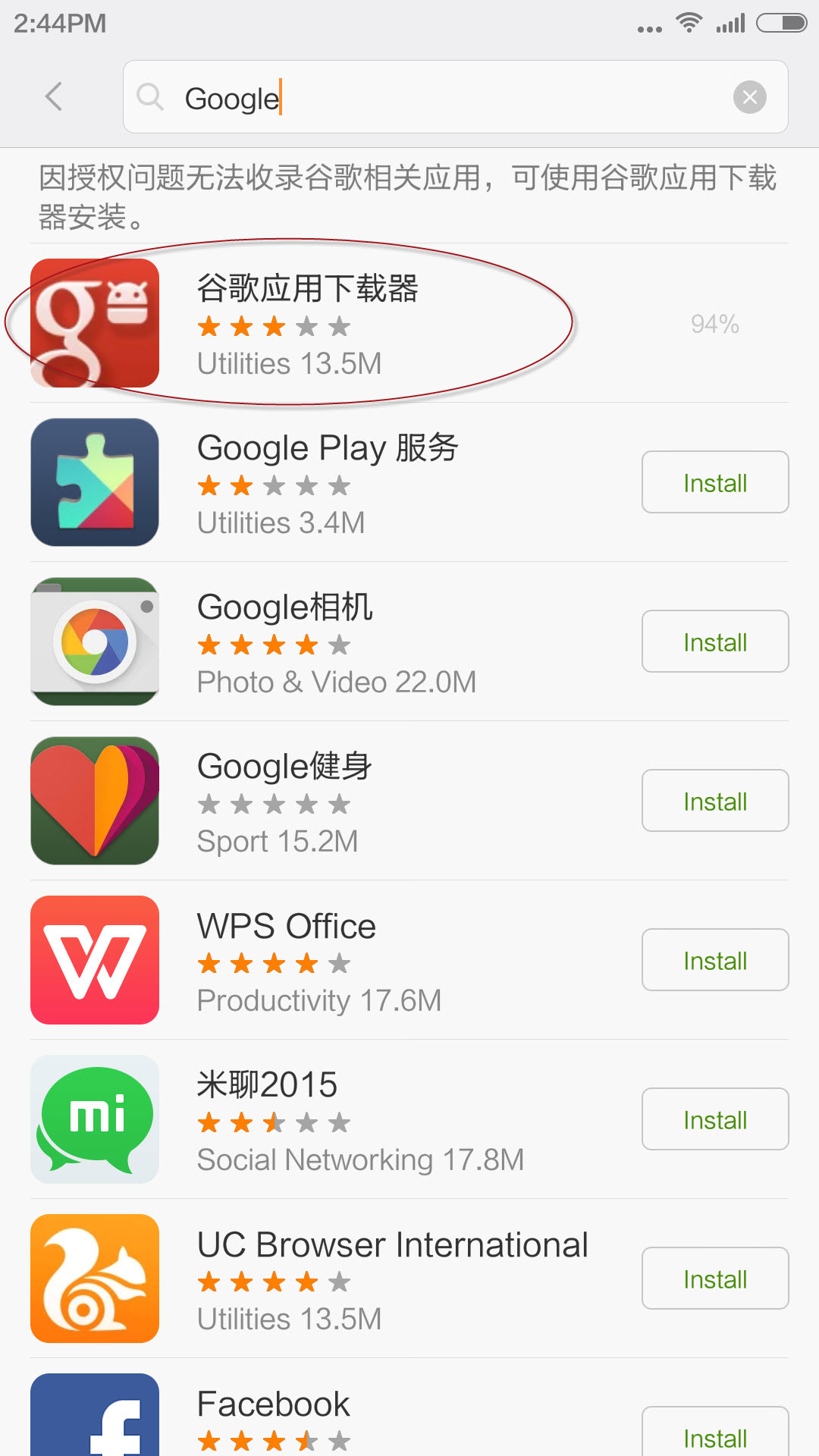 2. Then it'll ask you to sign in to your Mi account. Sign in or simply create a Xiaomi account if you don't have one.
3. Once the Google installer app is installed, open it. Look for 'Google Play' and install it. (Here you'll get a dialog stating that 'Google Play requires Google Service Framework to work'. Select Ok.)
4. Then it'll ask you to install all the required Google apps. Click the arrow icon and select Continue to install all of them.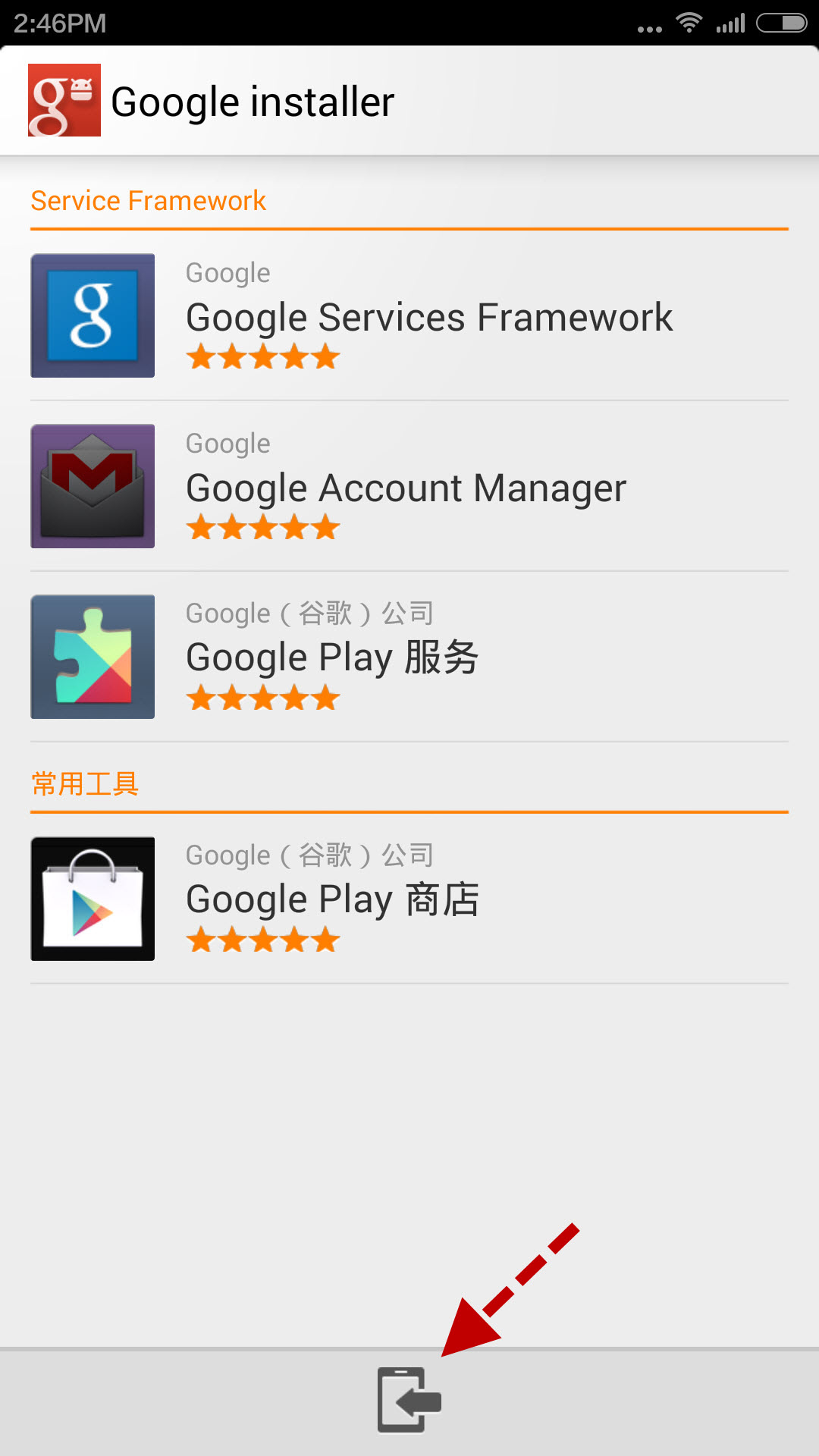 5. Install the apps but don't launch them during installation.
6. Once the apps are installed, open Google Play Store and log in to your Google account.
The only issue I found is that you can't add a secondary Google account from phone Settings > Accounts. You won't see your main Google account in Accounts as well that also prevents it from showing in Contacts. But that won't be a big concern for most users.
Also See: How to Downgrade Mi 3 from Developer to Stable MIUI ROM