Google+ is just 2 days old but still the new and dashing social network from Google has managed to receive high appreciation from a majority of users and webmasters, which includes me too. After using Google Plus the entire day, I posted an article "20 Google+ Tips to Enhance Your Google Plus Experience" which comprises some very useful tips.
There is another crucial Google+ Tip that I forget to add in above post and so sharing it now as a separate post. Google+ includes an Email feature too but it's disabled by default. So, one needs to enable the "Send an Email" feature if they want to Allow people to email them from a link on their profile. You can choose to allow: Anyone from the web, Extended circles, Your circles or a group of persons using the Custom option.
To activate Email in Google+, just open your Google+ profile and click on Edit Profile. Then tap the 'Send an email' option present just below your profile badge. Tick mark the box and select all those whom you like to stay in touch with you via Google+ Email.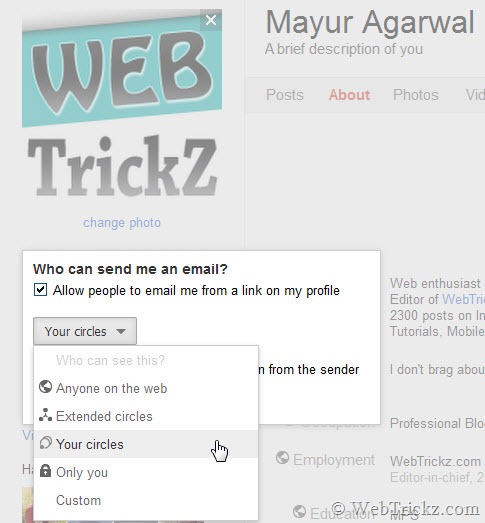 After clicking Save, you will notice that 'Send an email' option has been enabled.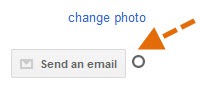 One good thing is that your actual email address remains hidden from the sender. Also, if you email anyone then Google sends a copy of it at your Gmail email address too. 🙂