As reported by The Times of India, around 80,000-1 lakh units of the newly launched Moto E were sold in less than a day, through major Indian online retailer Flipkart. Moto E is a very good entry-level Dual-SIM Android smartphone considering its price, features, and technical specs. The only concern about the device is its camera which is average due to lack of auto-focus and its internal storage which is 4GB, of which only 2.05 GB is available for usage. Though Moto E supports external storage up to 32 GB via micro SD card but many users are unsure if they can transfer apps to SD card on Moto E or not?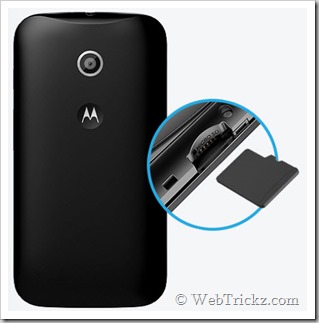 Fortunately, that's possible in Moto E and that too without rooting the phone. This is a very crucial feature and if perhaps the Moto E failed to have it then that would've been a disaster. That's because Apps are installed in the internal storage by default and considering the huge ecosystem of Android apps, your phone storage can run short of memory very quickly. So, if you often install various apps and big games, then you can move them to the SD card to free space on your phone. This also helps the device in running smoothly and this way one can easily avoid 'low storage' or 'Insufficient storage available' notifications.
Moving Applications from Internal Storage to SD card on Moto E –
1. Go to phone Settings > Apps.
2. In the Downloaded section, open any user-installed app. Under Storage, click on the option 'Move to SD card'. Wait until the app has finished moving. (Note: User Installed apps that are movable to SD card are listed in a dedicated 'On SD Card' window.)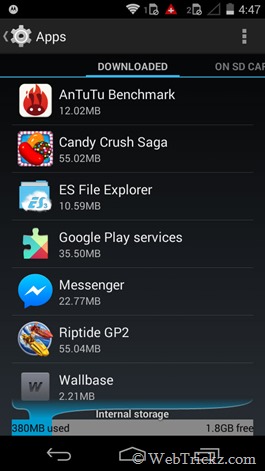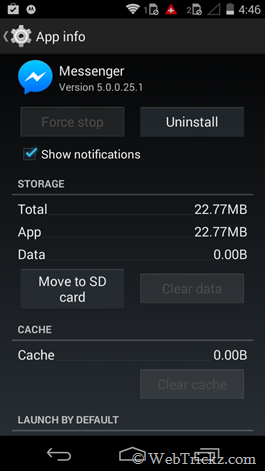 Similarly, you can move the app back to phone memory by clicking on 'Move to Phone'. The apps are completely moved along with their full data. You can view all the moved apps by swiping across the 'On SD Card' screen, next to the Downloaded section in Apps.
Note: Certain apps might not be movable to a microSD card. Also, some of the pre-installed apps can be disabled from there but cannot be uninstalled.
That's it! Now enjoy all the heavy apps and games on your Moto E without any worry. 🙂