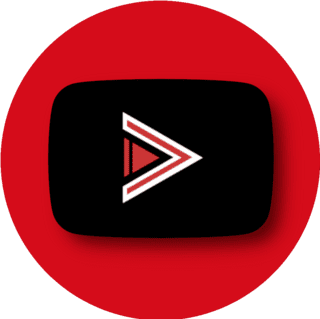 YouTube is certainly one of the most popular video streaming platforms with over a billion monthly users who actively watch video content. The service is easily accessible on the desktop as well as mobile platforms through the YouTube app for iOS and Android. Perhaps, users who access YouTube using its mobile app often find certain features missing that they feel should be supported out-of-the-box. Some of these features include ad-free content, background video playback, Picture-in-Picture mode, and so on.
While advertisement-free streaming and background playback is supported but as a part of YouTube Red, whose subscription costs $10 per month. However, YouTube Red is currently available in a few countries only, including the US, Australia, Mexico, New Zealand, and South Korea. As a result, if you don't reside in any of these countries then you can't avail YouTube Red benefits.
Fortunately, Android users can now use YouTube their desired way without worrying about rooting, using a VPN, or opting for YouTube Red that anyways isn't possible as of now. This is possible with Vanced, a modded version of the YouTube app that works great. Vanced offers features such as adblocking, background playback, PIP mode, Dark theme, ability to choose preferred video quality on Wi-Fi or mobile, layout settings, and more.
YouTube Vanced, currently in an Alpha stage is the perfect replacement for the official YouTube app for Android. The app retains the same design, touch gestures, user interface, and comes with several additional settings to customise YouTube's playback functionality. The fact that it works without root makes it most considerable. Those wondering, the app also allows users to sign in to their YouTube or Google account in order to see subscriptions, notifications, recommendations, history, liked videos, uploads, downloads, playlists, and so on.
Installing YouTube Vanced –
Android users can easily install Vanced just like any other app by side-loading its APK file. To install the modded app, visit here and download the White/Dark theme and MicroG Vanced APK. Then install both the APK files.
Note: You need to install MicroG to log in to your YouTube account and without it, the add account button won't work. Let's now take a look at its key features.
Key Features –
100% Free
No Root required
Dark Theme (coming soon officially on Android) – To enable the dark theme, go to app settings > Vanced settings > Layout settings and turn on the toggle for "Dark theme". Optionally, you can enable the Dark watch option to use a dark theme in the watch panel.
Picture-in-Picture mode – Available as an option under the General tab, this feature lets you watch YouTube videos in a pop-up window on top of other apps when you tap on the home button. (PIP mode works only in Oreo)
Background Playback – This lets you play videos in the background and works even when the screen is locked. Users can also disable background playback or enable it only when headphones or external speakers are connected.
Ad-blocking –  Enabled by default, this feature blocks the ads during video playback.
We tried the app and it seems to work perfectly without any issues. If you're an Android user, then you must try out Vanced. Do note that this app blocks the advertisements that hurt the content creator's revenue and this is something we do not encourage.