Norton Removal Tool 2011.0.0.15 is now available, which is an official application from Symantec, designed to remove Norton software from your computer. The tool comes in handy when users encounter issues or the uninstallation process fails while removing Norton products using Add/Remove option in Windows.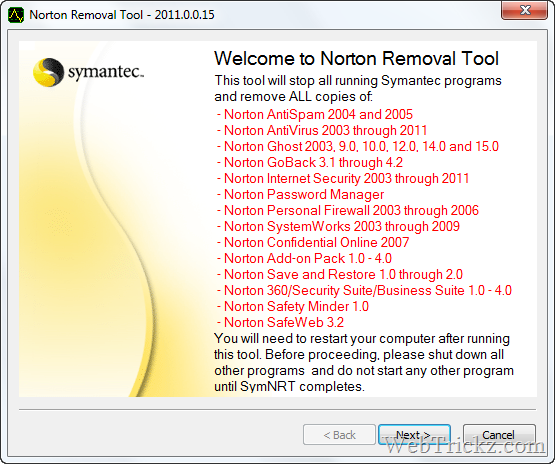 The Norton Removal Tool uninstalls all Norton 2003 and later products, including the most latest editions (2010, 2011) of Norton Antivirus, Norton Internet Security, Norton 360, Norton Ghost, Norton SystemWorks from your computer.
You may need to enter your Product Key while reinstalling your Norton product.
Works on: Windows 2000, XP, Vista & Windows 7
Download Norton Removal Tool  (900 KB)
Update – The above tool also supports removal of Norton 2012 products.