By default, Windows 7 and Windows 8 allow only pinning applications shortcuts and .exe files to the taskbar. Taskbar Pinner by Winaero is a useful app that removes this limitation and allows you to easily pin almost anything to the Windows taskbar. It's one of the best taskbar pinner out there that supports both Windows 7 & Windows 8 and works regardless of Windows Language. Now you can Pin any of your most-used files such as a PDF or MP3, folders, drive, virtual folder, etc. to the taskbar for quick access.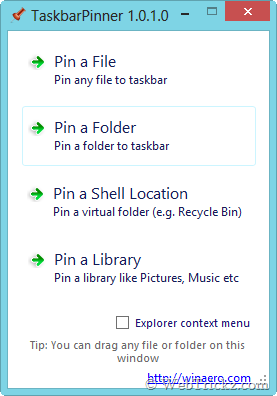 Taskbar Pinner is a free program that offers the ability,
to pin ANY file regardless of its type;
to pin ANY folder;
to pin drive;
to pin Control Panel items, all them including some hidden like God Mode/All Tasks, Network Connections;
to pin Libraries;
to pin Shell Objects like Run command, "Minimize All", Window Switcher;
to pin any folders or files via command line: taskbarpinner.exe "path\to\desired\location"
You can also pin multiple files, folders, and drives at once, just drag and drop to the Taskbar Pinner app. The app integrates with the Explorer context menu (optional), thereby letting you pin any desired items from right-click menu to the Windows taskbar in a single click. It is a portable application and does not require to be installed.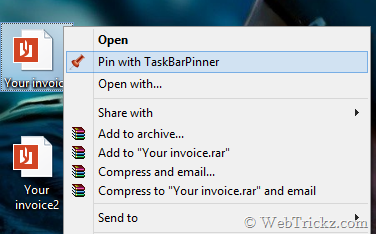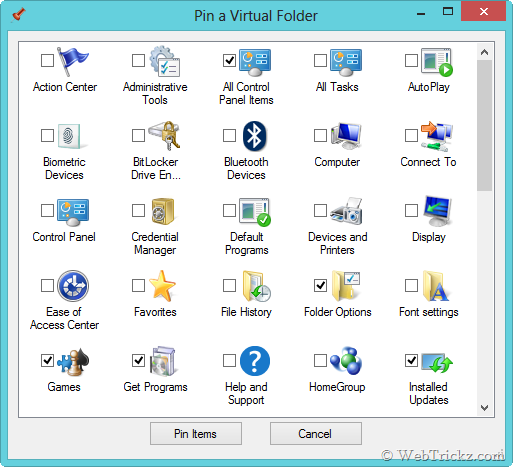 To use it, download the app and extract it to a folder on your computer. Then simply run the file 'TaskBarPinner.exe'. DO NOT REMOVE Interop.IWshRuntimeLibrary.dll and Interop.Shell32.dll from TaskBarPinner for Windows 7.
DO NOT USE Windows 7 version in Windows 8
DO NOT USE Windows 8 version in Windows 7