While one can easily add multiple stories, posting more than one photo to an Instagram story can be a little tricky. The updated version of Instagram makes it easier though as it now integrates the Layout feature. Layout from Instagram is also available as a standalone app for iPhone and Android. Using the Layout tool for stories, you can add multiple photos to an Instagram story on one page. This prevents the need to separately install the Layout app or use third-party apps to get the job done.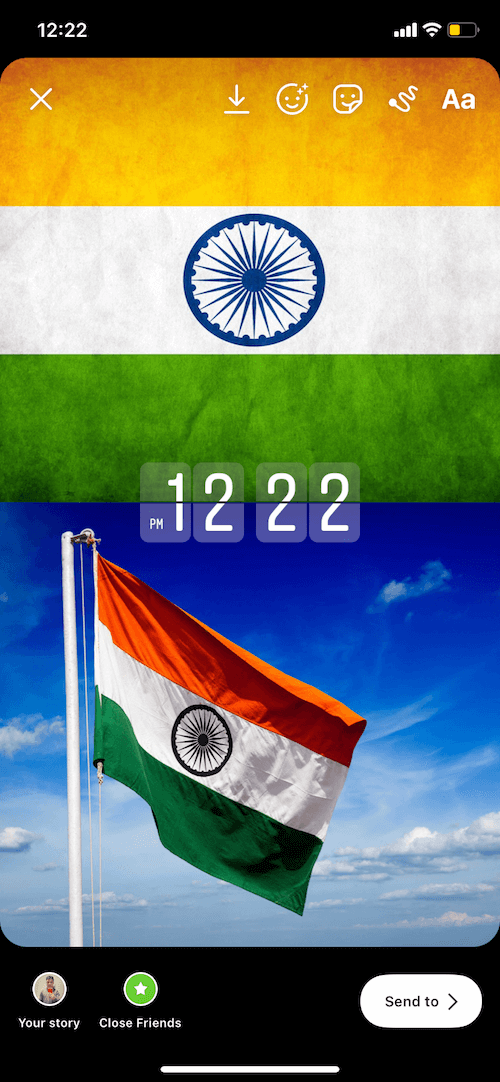 Layout allows users to add up to six photos within a single story on Instagram. This comes in handy when you wish to share different moments on one screen itself and not as individual stories. Now let's see how you can put multiple pictures in one story on Instagram.
Put two pictures together on Instagram Story
Make sure the Instagram app is updated to the latest version.
Open the app and swipe right to add a new story.
Tap the "Layout" tool from the vertical pane on the left.
Tap the Change Grid icon and select the collage frame that you want. For example: Select the two-window layout if you want to add two pictures in a single story.
Now add pictures either from the gallery or take instant photos with the camera. To add a photo from your device gallery, swipe up on the screen or tap the add photo icon at the bottom left.
After adding the photo, zoom in or drag around with two fingers to properly align the photo.
If you need to retake or re-add the picture in your collage, tap on the particular photo. Then tap the delete button (Bin icon) to remove it.
After adding multiple pictures, tap the 'Done' button (tickmark icon) at the bottom.
Optional: Add text, stickers, or one of the effects to your story if you want.
Once done, share the story. You can even download the story without sharing it on your profile.
ALSO READ: How to View Someone's Instagram Story Anonymously
Add multiple photos in one Instagram story (iPhone only)
There is another interesting way to put several pictures at once in one Insta story. The only downside is that this Story feature is available only on the iPhone. To use it, follow the steps below.
Create a new story. To do so, take a photo or upload an existing picture from your gallery.
Tap the Stickers icon at the top.
In the Stickers section, scroll down and select the "Gallery" sticker.
Select the photo you want to add with the primary photo.
Similarly, you can add a bunch of photos and align them accordingly to create a photo collage or scrapbook-like story.
We hope you found this article helpful.
Related Stories: