Samsung I9000 Galaxy S is a feature-rich, ultra-slim, and more responsive Smartphone powered by Google Android OS 2.1, 4" Super AMOLED screen, 1 GHz Processor, 5.0 Megapixel AF camera, Social content management, Swype keyboard, and much more.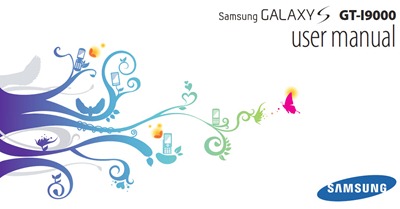 The Galaxy S GT-I9000 comes packed with a lot of new features and functionalities. So, here is an official User guide for the Samsung Galaxy S which can help you in getting started, understand features, customize settings and tools of a new phone, and troubleshooting it.
Download Samsung Galaxy S User Manual – 132 Page PDF (1.64 MB)
Download Samsung Mobile Function Guide – 125 Page PDF (5.36 MB)
There is also an Online user guide for Samsung Galaxy S which you can access @
Update – A Quick guide and User manual for Android 2.2 (Froyo) is available.
GT-I9000 Quick Guide (Froyo version)
GT-I9000 User Manual (Froyo version)
Update 2 – User Manual for Android 2.3 (Gingerbread) now available.