Earlier one could mute individual tabs in Chrome by enabling the "Tab Audio muting UI control" flag in chrome://flags. Following the release of Chrome 64, users only have the option to mute the site rather than individual tabs. This means that if you mute a site then that particular site is also muted in all other tabs. For instance, if you have multiple Google Meet tabs opened in Chrome, they all will get muted at once.
What if you want to mute a tab instead of a site on Chrome? Well, that's still possible but with the help of a Chrome extension.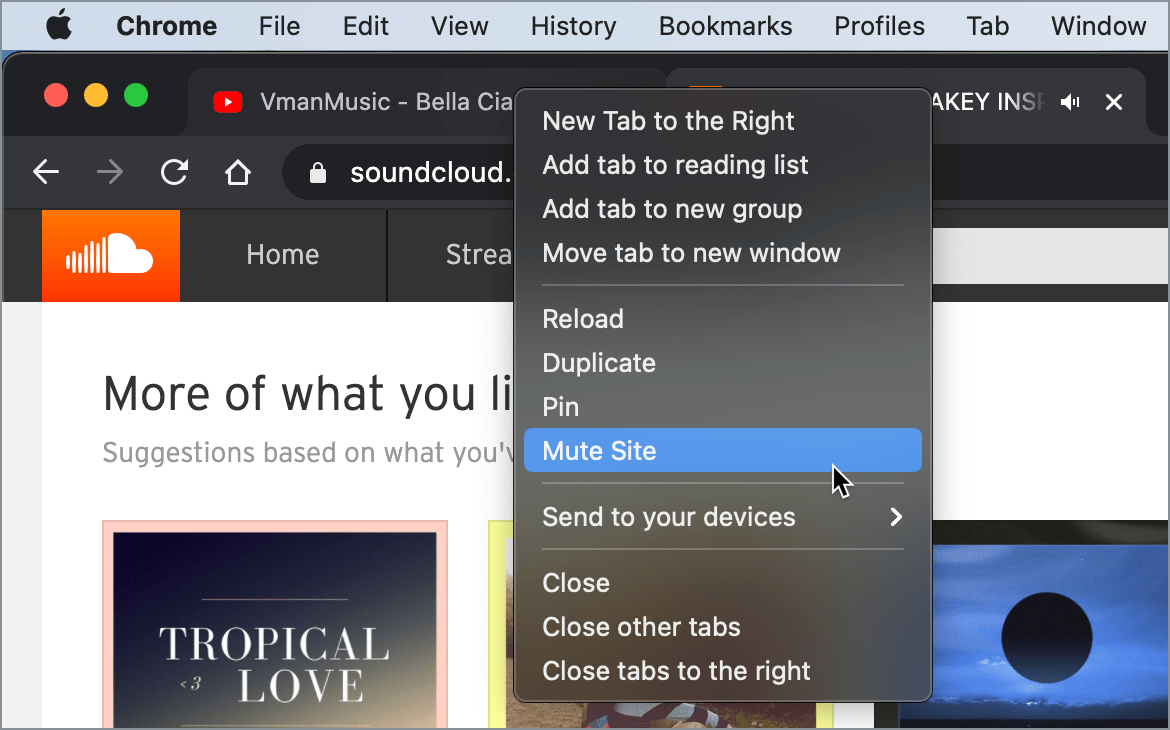 Why mute an individual tab?
The need to mute a single tab may arise, let's say when you just want to mute a specific Google Meet tab without interrupting all other Google Meet sessions. Though one can always pause or mute a particular video or live stream in the browser's media player. However, that isn't as seamless and quick as directly muting an individual tab from the main interface.
To mute a specific tab in Chrome, you can either use the "Tab Muter" or "Mute Tab" extension for Chrome. Both these extensions bring back the "Mute Tab" functionality that was once built into Chrome. Now let's see how to set up and use the extension.
NOTE: You need to install either one of the two extensions. I personally suggest Tab Muter by Ash Holland since it's new and is updated recently. The developer has also disclosed the privacy policy mentioning that the extension will not collect or use your data. You can even find its source code on GitHub.
Use Tab Muter to mute a single tab in Chrome
Install Tab Muter extension from the Chrome Web Store on Windows or Mac.
Once Tab Muter is added to Chrome, open the Extension menu and click the "Pin button" next to Tab Muter to pin the extension to the toolbar for easier access.
A speaker icon will now appear in your browser's toolbar at the top-right.
To mute a tab with Tab Muter, go to the tab you want to mute and click the "Mute tab" icon. At this point, you will see a mute icon on the muted tab instead of the speaker icon.

Tab Muter extension in Chrome toolbar

To unmute the tab, click the icon again.
The only downside here is that you need to first select the tab that you want to mute and then toggle the mute/unmute button. Meanwhile, Firefox and Microsoft Edge by default show a speaker icon next to the tab's title to mute specific tabs.