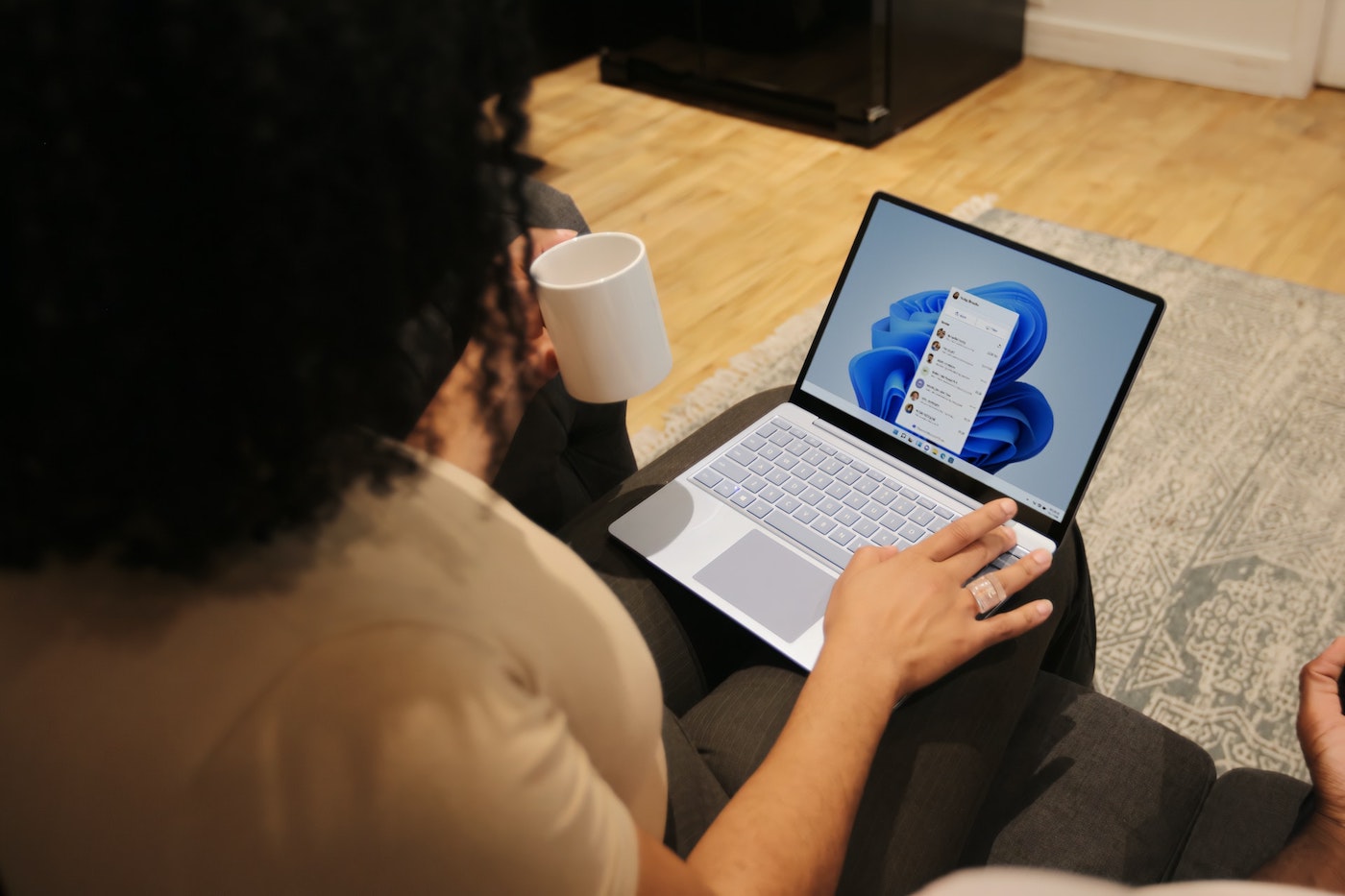 Windows 11 temporary files are files that the system and apps store temporarily, which means they do not affect the regular operation of the device. The temporary files created by Windows 11 are diverse, such as those that remain after installing a new version, upgrade logs, error reports, and Temporary Windows installation files.
What are Temp Files in Windows 11 or 10?
Temporary files, or temp files, refer to all the data stored in computer applications, as well as the data stored by OS. These temp files help users use the computer and access the system seamlessly. A chunk of files is stored in the Windows Temp folder when you download files using IDM, a download manager for Windows. Once downloading is complete, these chunks of files are moved to the Downloads folder after collation.
Types of Temp Files:
In order to help you remove temporary files, we've listed the most common types. You can decide which files to delete after familiarizing yourself with the below-listed types of temp files.
Windows Update Cleanup
Windows Upgrade Log Files
Temporary Internet Files
Thumbnails
Microsoft Defender Antivirus
Device Driver Packages
Where are Temp Files Located in Windows 11?
The Temp files are basically present in the Temp folder that is located in C:\Users\USERNAME\AppData\Local\Temp.
Is it okay to Delete Temp Files?
Yes, it's safe to delete temporary files in Windows 11 or its previous versions. However, if Windows 11 requires any temp files that you are trying to delete, it will automatically prevent you from deleting that temp file. Deleting Temp files is usually not a problem, as they can consume a lot of space on the hard drive, which may prevent you from upgrading or running out of storage on your laptop or desktop computer.
To free up space or reclaim storage after installing a feature update, use this guide to delete temporary files on Windows 11.
Now that you understand what temporary files are, let's see how to delete them.
How to Delete Temp Files on Windows 11
In the following section, we will discuss the 5 best methods to safely delete temp files in Windows 11.
Delete Temp files from Windows 11 Settings
Press the Windows Key and type Storage Settings
Double-click on the 'Storage Settings' option
Next, expand the Temporary Files option, and check all the options (except downloads)
After selecting the temp files, you want to delete, click on the Remove files option
Manually remove temp files
Press Windows key+R to open the Run dialog
Type in %Temp% and click OK
Now, click one file in the folder and select the temp files you want to delete
Click on the delete icon
Delete temp files using Command Prompt
Open Command Prompt
Type Del/q/f/s/%Temp%\*
Now, all the temp files will be deleted.
Note: All the temporary files that do not require any additional permissions will be deleted.
Delete Temporary files using Disk Cleanup in Windows 11
Open Windows 11's search box
Input Disk Cleanup in the search box
Click on Disk Clean-up and open it
Press on the clean-up system and select Temporary files
Click on the OK button
Now, select the Delete Files option
Delete Temp Files using Storage Sense
Type Storage Sense in the search box and open Storage Sense
Click on the Storage Sense option to bring up the settings
Tickmark the "Keep Windows running smoothly by automatically clearing up temporary system and app files" checkbox
Turn on the toggle button under "Automatic User content cleanup".
Click the "Run Storage Sense" drop-down menu to select an automatic cleanup schedule for deleting temp files. Select the Everyday option for the most regular scheduling.
To manually delete temp files with Storage Sense, click the "Run Storage Sense now" button.
Note: If you end up deleting some important files along with the temp files you can always make use of reliable software like Yodot Data Recovery to recover data from any drive regardless of circumstances.
How to Recover Deleted Temp Files
You can easily recover deleted temp files from the Recycle Bin if you have deleted them using the simple delete process. However, the manual recovery of Temp files is a bit hectic if the Recycle Bin is cleared or if they are deleted using the Shift+Delete shortcut.
Even though the Temp files are deleted permanently they can be recovered using the Yodot File Recovery Software.
RELATED: How to remove Recycle Bin icon from Windows 11 desktop without activation
Conclusion
This article describes 5 tried and tested methods to safely delete the temp files from Windows 11. We hope you found this article helpful and were able to delete the Temp files safely.
RELATED: How to Get Rid of Junk Files in Windows 10
About Author:

Lucy is one of the most thoughtful content creators in the data recovery and management industry. You can find her writing content around data security and management with a focus on data recovery, file repair, Outlook issues and outlook data migration, and related tech ways to help people with tech issues.