At WWDC 2012, Apple announced an all-new 15-inch MacBook Pro featuring a stunning Retina display, all-flash storage and quad-core processors in a radically thin and light design. The MacBook Pro with Retina display packs over 5 million pixels into a 15.4-inch display, with an ultra-high-resolution of 2880×1800 that offers a remarkably vibrant, detailed, and sharp viewing experience.
Having gone through the WWDC event or Apple's website, you must have probably noticed the amazing zebras wallpaper that Apple used to showcase the stunning quality of retina display on their new Macbook Pro.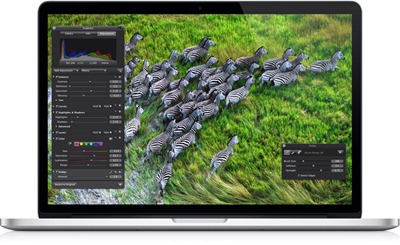 The extremely beautiful Zebra Wallpaper advertised with Retina Macbook Pro is actually a photograph shot by Steve Bloom, best known for wildlife photography and his books on the peoples of Africa. There is an interesting story behind the making of the picture that got an overwhelming response, such that the author of the photo decided to make it available for personal use only, though with a discreet watermark.
Zebras in the Okavango Delta, Botswana –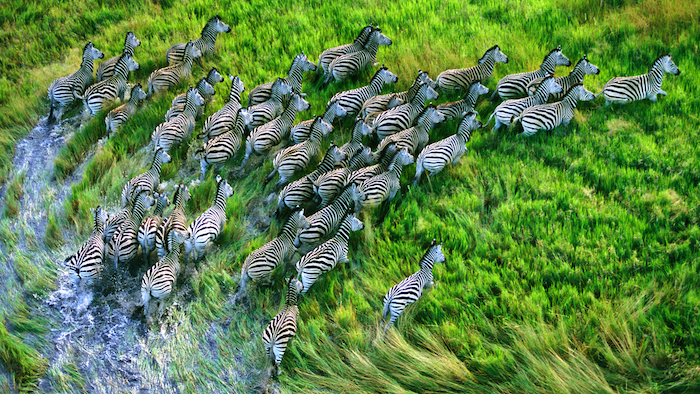 To download the zebra wallpaper for Free, visit stevebloomphoto.com/download.php and follow the given instructions to download your personal copy. It seems the image is available only in 1440×900 resolution, obtain your copy now.
Visit this link to see the stunning collection of aerial shots of animals by Steve Bloom.
Update (13 May 2020) – We have extracted the Apple Zebra wallpaper from the Desktop Pictures directory on macOS High Sierra. You can download it in full-resolution (5120 x 2880) from the link below.
Download macOS Zebra Wallpaper
Note: The wallpaper is 25MB in size.