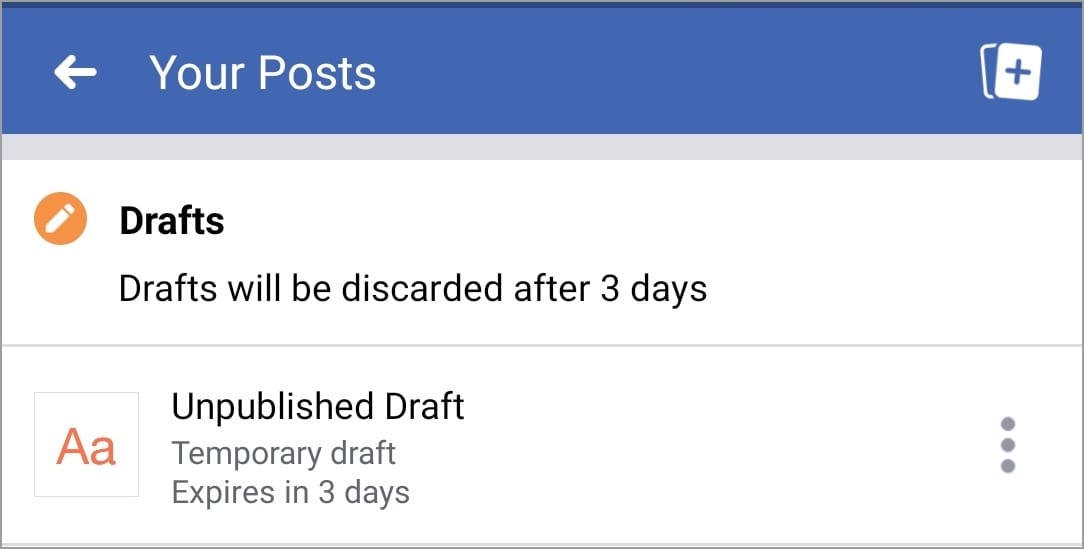 Unlike the web version, Facebook for Android and iOS allows users to save posts as drafts. You can create a draft on Facebook pages as well as personal profiles. Drafts let you create a sketch of a post that you can edit and post later on.
Surprisingly, there seems no way to find Facebook drafts on iPhone and Android. This is strange because the app allows users to save a draft but doesn't include an option to view the draft posts. The app, however, shows a notification saying that "Your draft was saved" and you can open it to make changes.
Perhaps, if you mistakenly remove the certain push notification then there seems no way to access the saved draft. The notification may appear again though but it will let you see only a particular draft and not all of them.
Fortunately, there is a little trick that you can use to retrieve drafts on the Facebook app. This can come in handy in case you have saved an important post as a draft and want to publish it.
How to find Facebook drafts on Android
Open the Facebook app.
Create a temporary draft.
After saving the draft, you will get a "Your draft was saved" notification.
Tap the notification.
Now simply tap the back button once on your phone.
You can now see all of your saved drafts.
From here, you can open or discard any of the unpublished drafts.
It's worth noting that the drafts automatically get removed after 3 days. So make sure to check your drafts before they get discarded.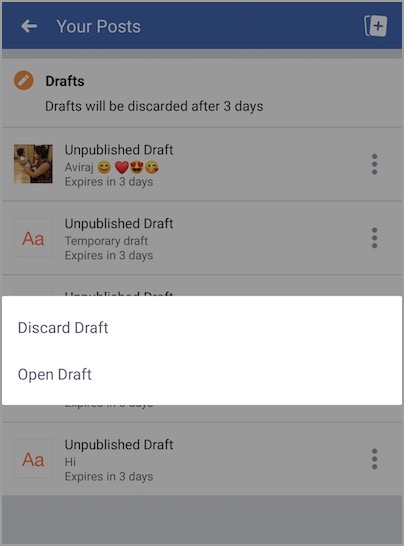 Unfortunately, you have to use this workaround every time to view Facebook drafts unless there is a notification showing up.
Video Tutorial
ALSO READ: Delete Multiple Facebook Posts at once from your Timeline
On iPhone
The process is quite different for iPhone and iPad. In Facebook for iPhone, you can only save one draft at a time.
To find the draft, open the Facebook app and look for the "Finish your previous post?" notification at the top of the Home tab. Tap it to find the last draft saved by you.
It's worth noting that saving a new draft will override the previously saved draft.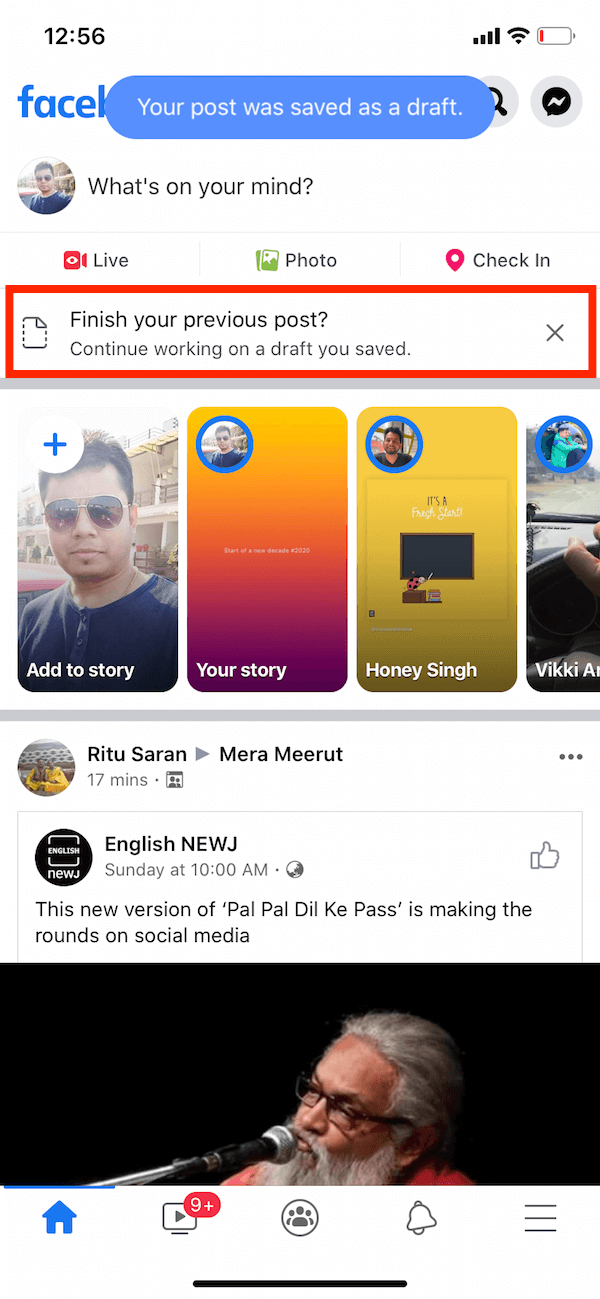 How to Create a draft on Facebook
Open the Facebook app and create a new post.
Input some text or add a photo to the post.
Tap the back button and select "Save as draft".
A notification will now appear about the saved draft.
We hope you found this post helpful.
ALSO READ: