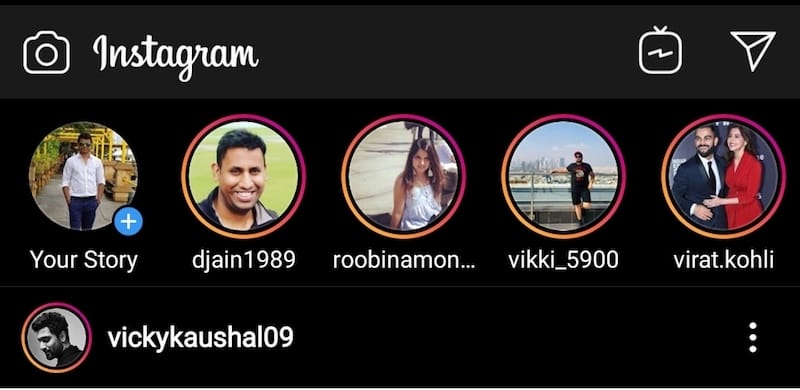 Dark mode has become increasingly popular and now almost all apps let you switch to a dark theme. Instagram for Android is no exception as the company is officially testing dark mode in its beta version. Surprisingly, the dark mode isn't seen yet on Instagram for iOS which usually gets new features ahead of Android. Though you can't simply enable dark mode on Instagram because the app itself doesn't include a toggle or setting to switch between light and dark theme, yet.
However, users can get dark mode in the Instagram app on Android by turning on the system-wide dark mode, which ships with Android 10. Doing so will force Instagram to follow the system setting and display the built-in AMOLED dark theme. To get this working, your smartphone should be running Android 10 or a custom UI such as Samsung OneUI or MIUI based on it.
ALSO READ: Get Instagram in full screen on iPad using its progressive web app
At the same time, those running Android 9 Pie on their smartphone can also try out Instagram's dark mode right now. For this, you have to turn on "Night mode" that's hidden in Developer options on Pie and Instagram will instantly adopt a true black and white interface. This seems to be working for users of POCO F1, OnePlus 6T, Samsung Galaxy Note 8, Nexus 6P, and LG V30 running Pie OS.
Moreover, the status bar didn't blackout when we tested it on our OnePlus 5T running OxygenOS 9.0.8. Here are a few screenshots.
Without waiting further, here's how you can turn on the dark theme in Instagram on Android devices running Pie or Android 10.
How to enable Instagram dark mode on Android
Download and install the latest 114.0.0.0.41 alpha version of Instagram by side-loading the APK file.
In Android 10, enable the built-in system-wide dark mode. Refer: How to enable dark theme in Android 10.
In Android 9 Pie, go to device Settings > System > Developer options. Look for the "Night mode" setting and toggle it to "Always on".

Now open Instagram and you should see a black theme.
To revert back to the light theme on Instagram, simply turn off the system-wide dark theme.
How to access Developer Options
To enable Developer options on Android, navigate to Settings > About phone. Scroll down to the bottom and tap on "Build number" 7 times. This should enable the developer settings on your device.
To access Developer options, go to Settings > System and you should see the "Developer options".
Note: The exact steps to find build number and developer options could slightly vary depending on your Android device and the custom UI it runs on.
Speaking of dark mode, it looks great on Instagram despite being in the beta stage. The pure black interface looks great across the entire app, including the timeline, settings, direct messages, notifications tab, and so on. You will certainly enjoy it while using the Instagram app at night time.