Last month we hosted a couple of giveaways and now we're back with another giveaway that you would find interesting. Recently, Xiaomi launched their new Mi power banks in India in capacities of 5000mAh and 16000mAh along with a Mi LED light. These power banks are available to buy at mi.com/in through flash sales and are great value for money considering their build, reliability, and pricing. So, let's take a quick look at both the products that we're giving away here on WebTrickz.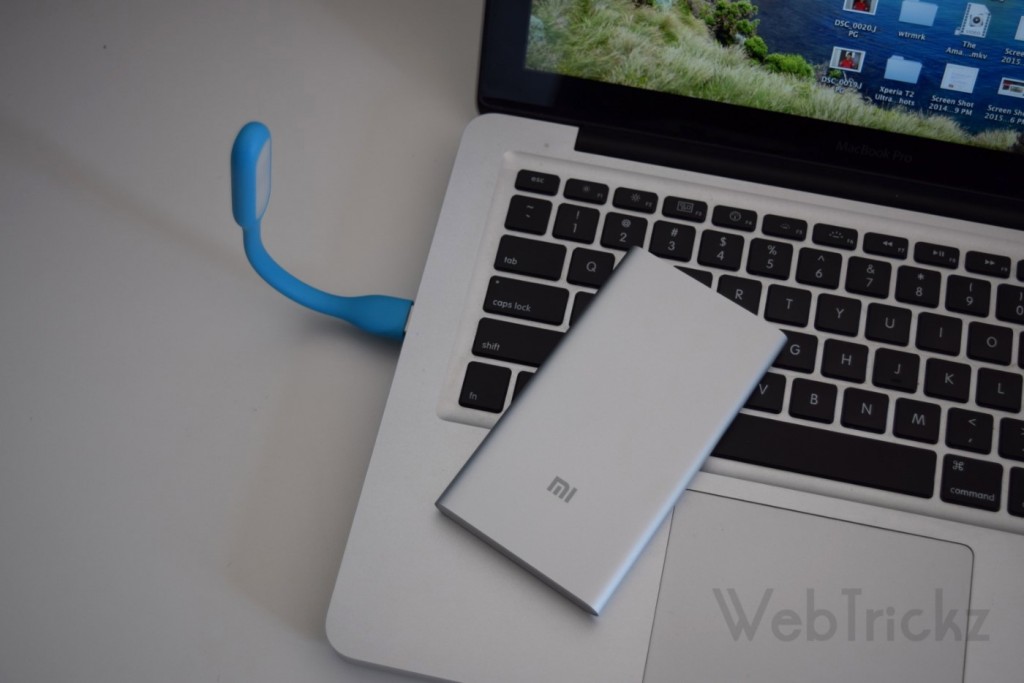 Mi 5000mAh Power Bank –
The Xiaomi Mi 5000mAh power bank is ultra-slim, extremely portable, and convenient for everyday usage. It's significantly thinner and lighter than the older Mi 5200mAh power bank, just 9.9mm thick and weighs 156 grams. It packs ATL/Lishen lithium-ion polymer battery cells in an aluminum unibody case that looks so elegant and is rock solid. This power bank features USB smart-control and charging/discharging chips from Texas Instruments that provide nine layers of circuit chip protection with enhanced efficiency. Mi power bank claims up to 93% conversion rate and it automatically adjusts the output voltage according to the connected device. It has a 2.0A input and 2.1A current output. Comes in silver color at a price of 699 INR.
Mi LED Light –
Xiaomi Mi LED Portable Light (USB) is a cool, handy, and nifty accessory that everyone must-have. It is a small USB-powered LED light that you can use anywhere, be it your desk, bedside, or on the go. What's noteworthy is that it emits diffused lighting such that you won't feel the LED directly on the eyes and it has the effective protection of eyesight. One can gently bend it to adjust the position according to the situation. The light can be powered up using a power bank, USB adaptor, and even works with USB ports on computers. You can use it at night to lighten up your non-backlit laptop keyboard or somewhere else. Comes in 2 colors – Blue and White at a price of 199 INR.
Giveaway!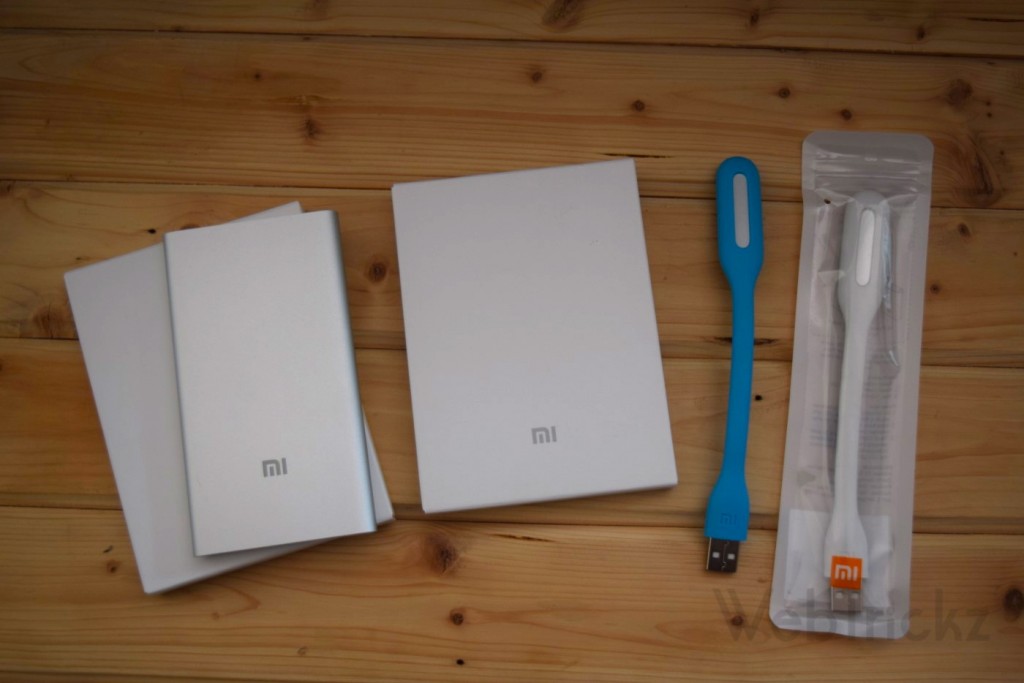 Coming back to the giveaway, we've 2 Mi 5000mAh Power banks and 2 Mi LED lights up for a giveaway that you can win! All you need to do is simply follow the rules below to make your entry and stand a chance to win one of these goodies. 🙂
Giveaway – Mi 5000mAh Power Bank & LED Light
The winners will be selected randomly on 3rd July, where the first two winners will be eligible to get the power bank while the runners up will get the LED light.
P.S. This giveaway is NOT sponsored by Xiaomi. The contest is only applicable to residents of India.
Update – The giveaway has ended now! The 4 lucky winners are @sujkad @parassidhu1 (Mi Power Bank) and @Im_Ashwin @jason_04 (Mi LED Light). A big thanks to all the participants. 😀