Recently, I got a Samsung netbook which came just with DOS. So, I'm here to share the working method as 'How to Install Windows 7 on netbook via bootable USB pen drive'. The below procedure has been tried on Samsung N148 Plus Netbook (NP-N148-DP03IN). This guide may also work for other Samsung netbooks and netbooks from other brands.
To Install Windows 7 on Netbook, you first need to create a Bootable USB flash drive with Windows 7 because there is no DVD drive in netbooks. Follow our guide to make a bootable Windows 7 flash drive, easily using the 'Windows 7 USB/DVD Download Tool'.
After successfully creating a bootable media, follow the below steps carefully:
1. Plug in the flash drive to the netbook and make sure the netbook is charged.
2. Power On the netbook and press the F2 key as you see 'Samsung logo' on screen.
3. You'll now be entered into BIOS of the netbook. Open the 'Boot' options and then open 'Boot Device Priority' using Enter.
4. Using the F5/F6 keys, move the "USB HDD" device to the 1st position as shown below. Use F10 to save the Bios settings.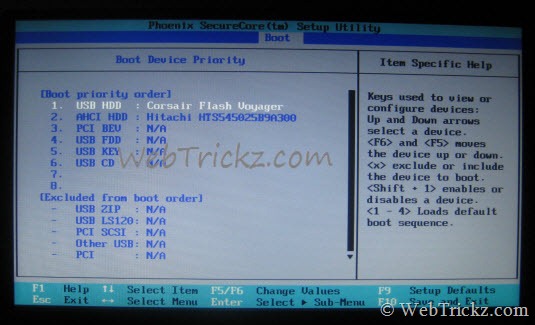 This is all done to let the netbook boot from a USB flash drive.
On restarting, the netbook will boot via USB drive and Windows 7 Installation screen will appear. Install the Windows 7 edition (Starter, Home Basic, or Home Premium edition are recommended).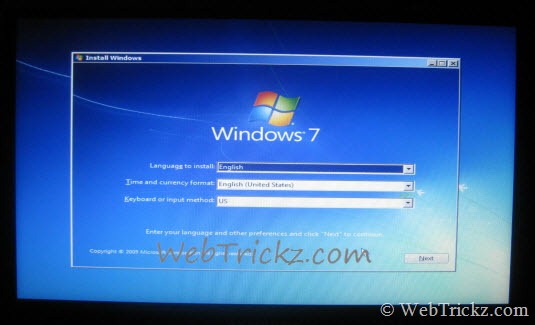 Note this point – There are mere 5 steps that are processed automatically when installing Windows 7. In netbook, you have to change the 1st boot device back to the netbook's HDD after it restarts on completion of the 4th step i.e. Installing updates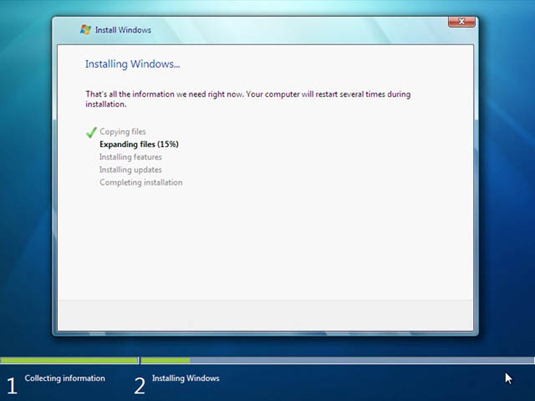 What to do when Netbook restarts after completion of 4th step (Installing updates) –
Using the above steps, move back the 'AHCI HDD' to 1st position under the boot device priority in BIOS. On restarting, the 'Install Windows' box will appear and the 5th step i.e. Completing installation will continue to run. Be patient and let the process complete!
On completing the final step, Windows will ask to enter a username and PC name. That's it, you've successfully installed Windows 7 on your netbook.
Install the Drivers, software, and Updates in Netbook – After Windows is installed, it's time to install the drivers and software. Samsung provides a DVD with "System Software Media" that lets you install the device drivers and software, all unattended.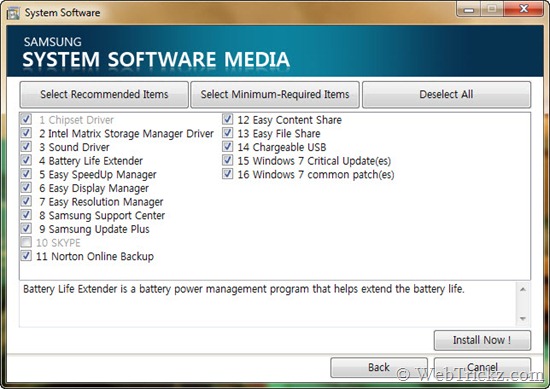 You can copy the full content of the Samsung DVD to a USB drive using a PC. Then, open the SoftwareMedia.exe file to install the device software on a netbook without a DVD.
Hope you found this guide useful. Do post your comments.