It's our 2nd Anniversary! WebTrickz turns Two :)
It's our 2nd Birthday – With immense pleasure, I'm glad to announce that this blog "WebTrickz.com" has today completed its wonderful journey of 2 years. It was on this day i.e. 12th September, 2008 when I registered this domain and moved to self-hosted WordPress. Originally, this blog was started on blogger as mayurjango.blogspot.com on 6th May, 2008. Moving to WordPress.org was really one of the best decision!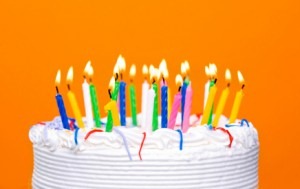 2 years journey – WebTrickz has achieved great success and popularity in the past 2 years. I've alone worked very hard to make this blog reach greater heights and achieve the desired results. Also, I've turned my hobby into profession. Yes! I'm a full time blogger now which was really a tough decision to make.
Below are recent traffic stats and rankings of this blog:
Monthly Visitors: 320,000+
Monthly Pageviews: 430,000+
Posts: 1950
RSS Subscribers: 5200+
Alexa Rank: 30,053
Google Page Rank : 3
Special Thanks to all our lovable readers, blogger friends and sponsors who have supported and motivated us in this phase. I'll continue to improve and work at my best to provide our readers the best and useful content. Do support us in future too! 😀