The Xiaomi Mi 3 is comparatively a great smartphone considering its high-end specifications and aggressive pricing of Rs. 13,999. The Mi 3 has been selling like hot cakes in India since its availability and to date, most people aren't able to buy it due to insufficient stock. Mi 3 packs MIUI ROM that offers a user-friendly interface and has many useful functionalities integrated which eliminates the need to use third-party apps. For more advanced capabilities, one can root their device to access some amazing apps that require root and can even install custom ROM or custom kernel of their choice. Perhaps, if you're interested in rooting your Mi 3 then there is an easy way to do it, without the need to use a computer or run any commands.
NOTE: This method is for the Indian version of Mi 3 only. We've tried it on Indian Mi 3W running MIUI KXDMIBF23.0 (Stable build). You can use this guide to root build 15, 18, 19, 22, build 23, build 32, and build 34 of Mi 3. So, make sure to check your ROM version and download the root file accordingly. It's also possible to unroot the Mi 3 with the same method.
Disclaimer: Rooting the device may void its warranty. Proceed at your own risk!
Guide to Root Mi 3 (Build v15, v18, v19, v22, v23, v32, and v34)
1. Check the MIUI version by going to Settings > About phone > MIUI version. Download the relevant root.zip file from the XDA thread. [v34 files attached below]
2. Go to Settings > General settings > About phone > select 'System updates' or directly open the 'Updater' app and tap on the Menu key.
3. Then tap on the 'Select update package' option and choose the downloaded root file. Click on the 'Update' option, wait for the update to complete, and then reboot to finish.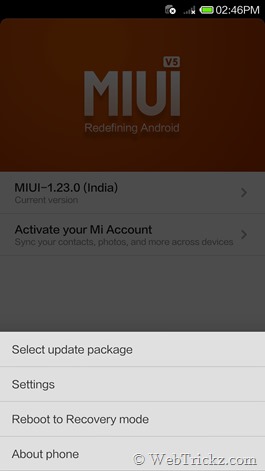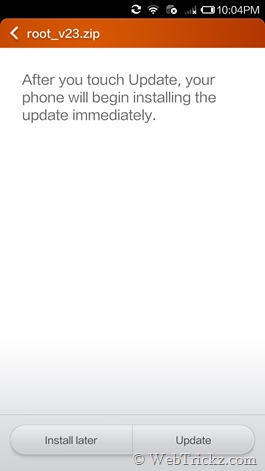 4. After reboot, open the 'Security' app. Select 'Permission' and enable Root permission.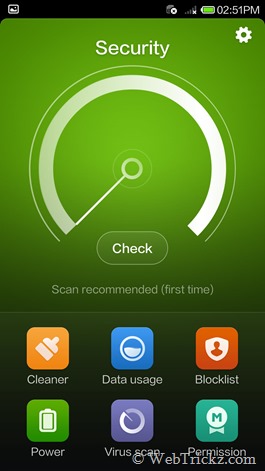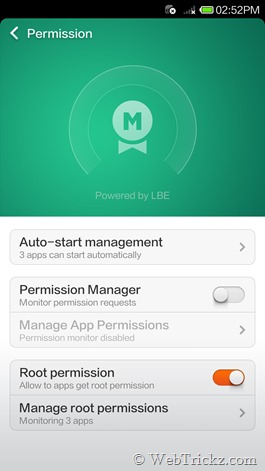 Voila! Your Mi 3 is now rooted. You can use the 'Manage root permissions' option in Security > Permission to manage the rooted apps and allow/ deny their root permission request.
To confirm the root, install the Root Checker app and make sure to grant it root access.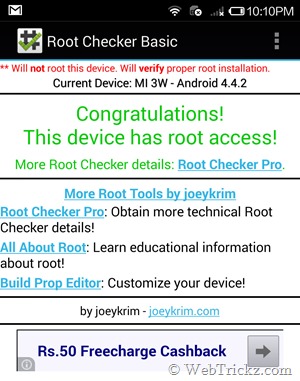 Note: After rooting, you won't be able to update your Mi 3 using OTA updates but can simply install the OTA update file using the above-stated method. Alternatively, you can unroot the phone, update to the latest OTA update and then root it back.
How to Unroot Mi 3 –
To unroot your Mi 3, simply download the correct unroot.zip and apply the 'unroot.zip' file following the method stated above. After the update is complete, reboot the phone. Now your phone will be unrooted and able to receive and install OTA updates.
Update – To root and unroot the new version of Mi 3 (KXDMIBH34.0) WCDMA Global Indian variant, use the below-attached root and unroot zip files.
IN_Root_V34.0.zip (v34 Root) , IN_Unroot_V34.zip (v34 Unroot)