Guide to update your LG mobile phone firmware – It is advisable to have the latest software version aka firmware installed on your phone because a new update may include bug fixes, new features, applications, and improves the performance of your device.
Tutorial – Updating LG mobile phone or smartphone firmware
Requirements – You need a Windows PC, USB cable, and high-speed Internet connection.
Note – Please backup all the phone data (using PC Suite) before upgrading the phone.
1. Download LG Mobile Support Tool and install it on your computer.
2. Run the tool and Click 'Install USB Driver' and select the model which you want to update. The correct USB driver will then be installed.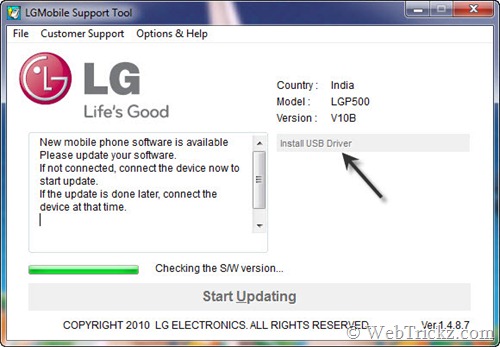 Note: The mobile phone should NOT be connected to the PC while drivers are installing.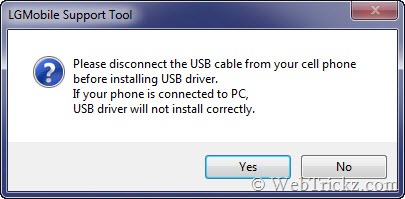 3. Once the USB driver is installed, connect your phone to your PC using the bundled USB cable.
4. Click the 'Start Updating' button on LG Mobile Support Tool.
5. LG Mobile Phone Software Update will appear with a confirmation dialog. Click Yes.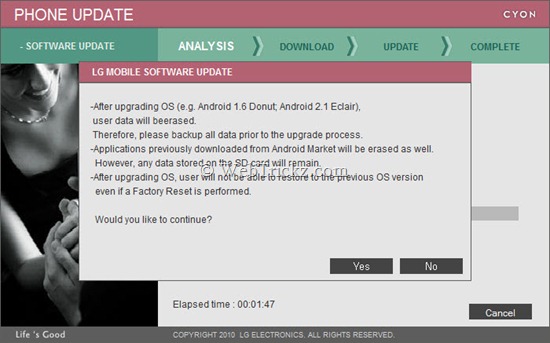 6. It will then analyse and download the software update for your phone. (This may take time depending on your Internet connection speed).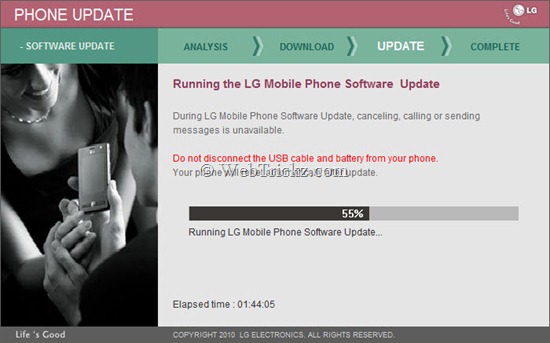 Do not disconnect the cable or disturb your handset during the update process. Also, it may ask to disconnect the phone and reinsert the battery while updating.
7. Watch the process patiently and wait for the update to get completed.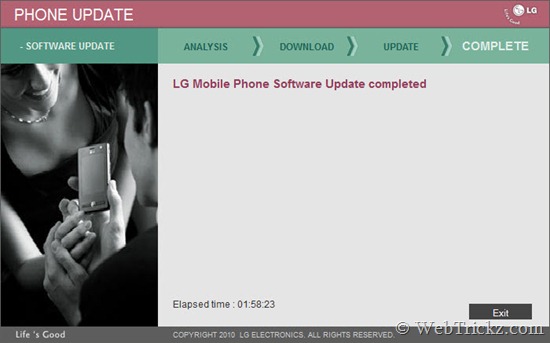 Click the Exit button when the phone gets updated. Then power on your phone and wait for a while to get it properly loaded. You can then check the new firmware version by going to Settings > About Phone. Check LG's website for more details.
Hope you find this guide useful. 🙂