Google Chrome is currently the most popular web browser, surpassing all major ones like Firefox, Opera and Internet Explorer. The browser is full-featured with various functionalities and there is one nifty feature that you might be unaware of, which is the ability to play audio and video files within Chrome without using any additional plugin or extension. This is possible with the integration of Adobe Flash Player and HTML5 audio element in Chrome.
Use Google Chrome as a Music Player –
To Play an MP3, supported audio or video file in Chrome, simply drag and drop the file over to the browser's window. The music will suddenly start playing, you can pause and adjust the volume. Chrome now also indicates which tab is playing audio that make it easy to figure and exit the particular page. Other supported audio file formats include AAC, WAV, and OGG.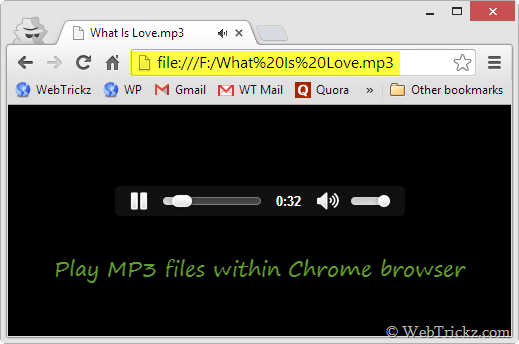 Similarly, you can watch saved videos in Chrome browser with support for popular formats like MP4, FLV and you can switch to full screen view.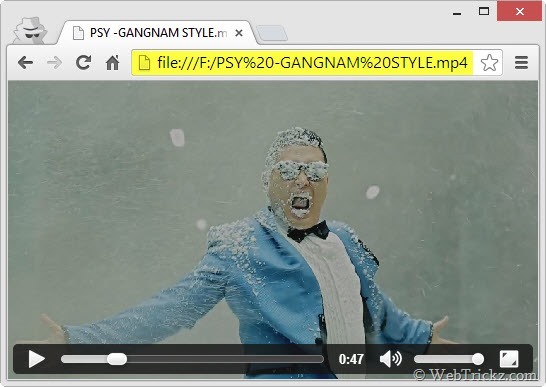 This is a pretty nice feature that can come handy in case you don't want to use a dedicated music player and this works on cross-platform. Though, you can't play multiple tracks at once. Firefox users can play MP3 audio and MP4 video files in their browser as well.