Over a year ago, Meta launched reels on Facebook for both iOS and Android users. Following the footsteps of Instagram, Facebook Reels has seen huge growth and is now available in more than 150 countries.
Reels are fun and entertaining short-form videos that give people the opportunity to showcase their talent and creativity. With reels, you can reach and engage with new audiences, inspire them, and even earn money through the Reels Play bonus program.
Perhaps, if you're a creator (or someone who shares reels for fun) then you must be curious to see the view count on your Facebook Reels. After all, everyone wants to know how many people watched their reels.
Along with the likes and comments, the number of views on Facebook reels can help you better assess their reach and engagement.
You might also want to see views on reels on Facebook if you're looking to monetize your reels. That's because only eligible creators whose reels get at least 1000 views (over a 30-day period on Facebook) are paid a bonus.
How can I check Facebook reel views?
While watching reels, the view count or the number of plays on Facebook reels isn't shown anywhere. The main screen only displays the total number of likes, comments, and shares for a particular reel video.
Worry not! You can easily check reel views on Facebook without requiring Facebook Reels Insights – a feature that requires you to have a creator account. Or without enabling Professional Mode – converts your existing Facebook profile into a creator account.
Yes, anyone can see how many views an individual Facebook reel has got even with a personal account.
Without further ado, here's how you can see Facebook reel views on iPhone and Android.
How to see views on Facebook reels video
Go to the Menu tab in the Facebook app and tap the "Reels" shortcut.
Tap your Facebook profile picture in the upper-right corner.
On the reels page, tap the 'My reels' tab to see all your reels in one place.
The view count will appear at the bottom left corner of a reel, showing how many times a particular reel has been watched.
How to check views count on someone else's reel
To see the amount of views on other people's reels, open the desired reel in the Facebook app. Now tap the number visible just below the Like button (thumbs-up icon).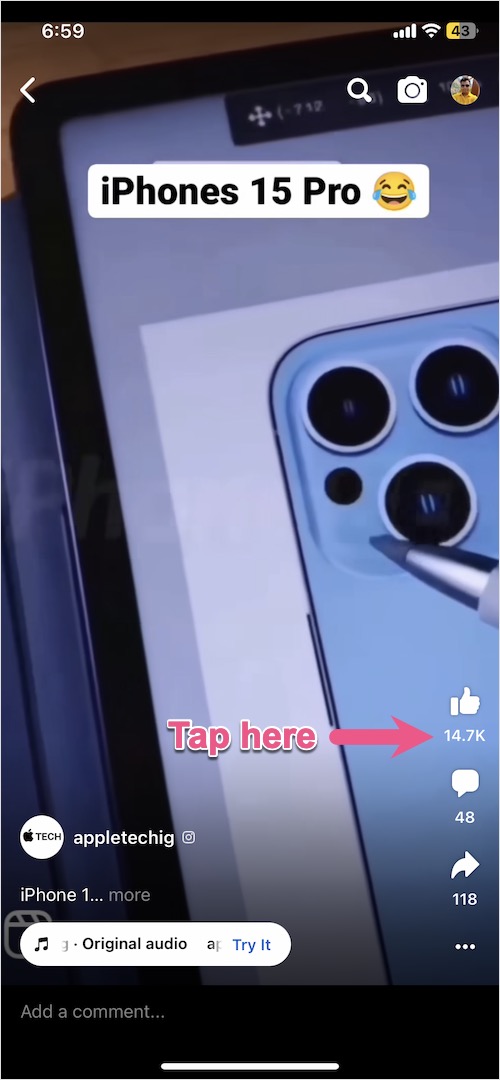 Here you can see the total number of plays (views) and likes for that certain reel.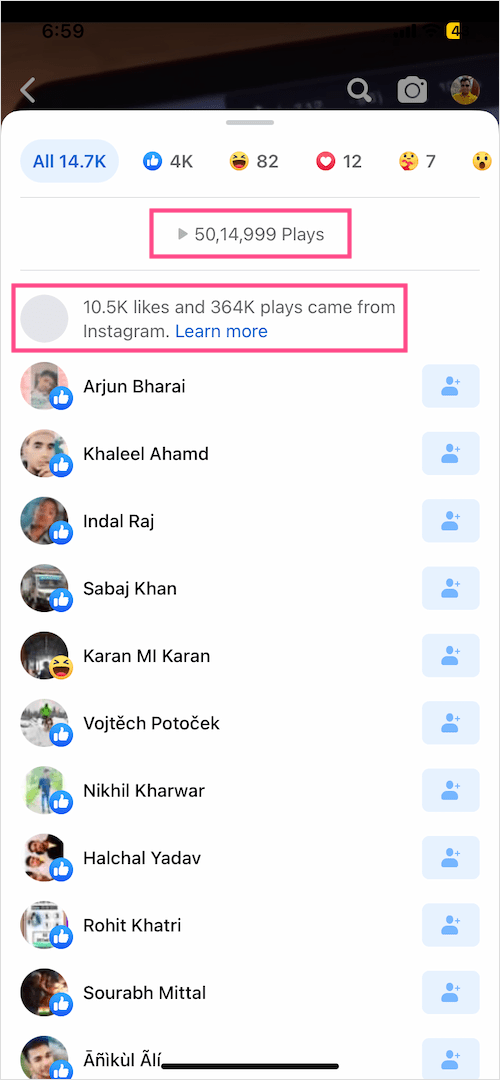 You can also scroll down and see the list of people who have liked that reel and can even follow them.
NOTE: Reels created on Instagram and recommended on Facebook (cross-shared) show the total plays as well as the likes and plays that came from Instagram alone.
Can I see who viewed my Facebook reel?
No, there is no way to see who watched your reels on Facebook.
You can only see the total plays of reels. This practice is common across other social media platforms including Instagram, YouTube, Facebook, and TikTok.
That said, there is a trick to find out if one of your Facebook friends or followers has viewed your reel or not. Simply share the respective reel to your Facebook Story as well using the 'Your story' option.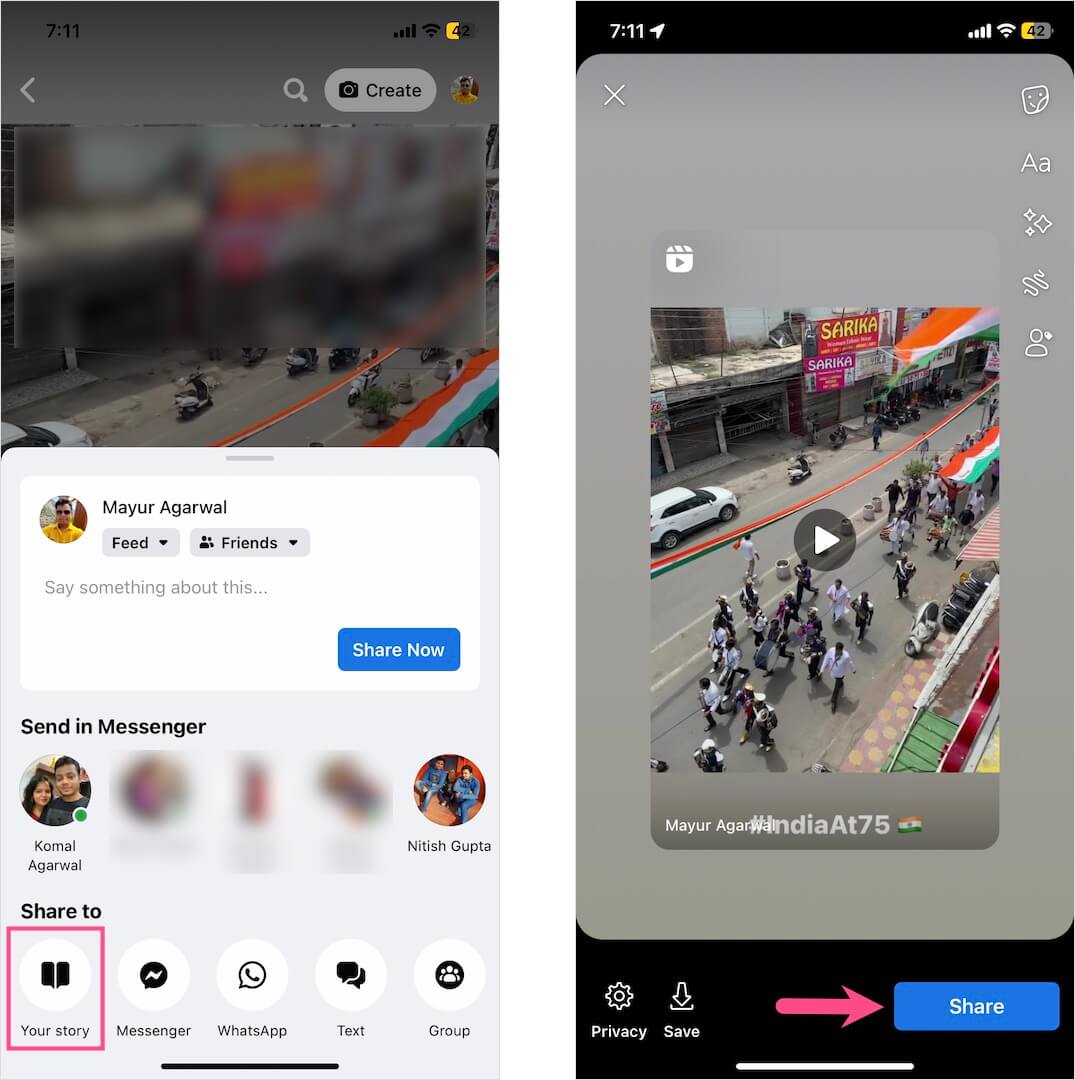 Then go through the story viewers list and find which all people viewed your reel.
RELATED TIPS: