The TikTok rival, Instagram Reels is highly popular in India for short-form creative video content. Reels are also available in the US and 49 more countries across the world.
While enjoying Reels, you must have noticed that Reels display the total number of likes and comments. However, the Reels view count can't be seen anywhere.
Perhaps, if you love creating Reels on Instagram then you might be curious to know the view count on your published Reels. The reason is, everyone wants to find out how many people watched their Instagram Reels.
In addition to like count and comments, the number of views on Reels can help you better determine their reach and engagement. Though Instagram notifies you when your reel fetches more than 500 or 1000 plays in the Activity tab, that isn't the actual view count.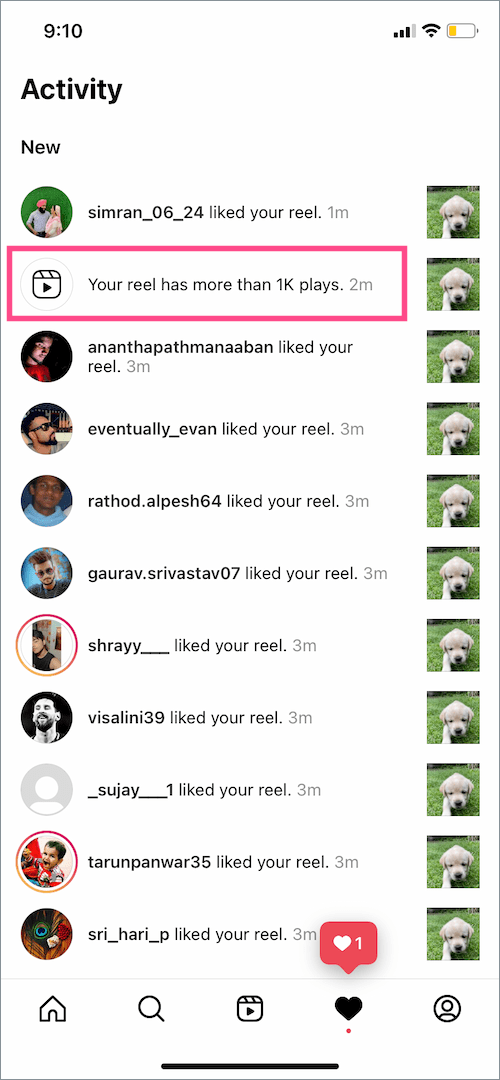 Thankfully, it is possible to see views on Reels without needing Instagram Insights, a feature that requires you to have a business or creator account on Instagram. Yes, you can see how many views an Instagram Reel has got even with a personal account.
Now let's find out how you can see the view count of individual Reels on Instagram for iPhone and Android.
How to check views on Instagram Reels
Open the Instagram app and tap your profile picture at the bottom right corner.
On your profile screen, tap the Reels tab in the center.
The Reels section shows all the Reels you've shared (in chronological order) and includes a dedicated folder to see your Instagram Reel drafts.
See the number of views each Reel has received on Instagram. The view count can be seen at the bottom left corner of a particular Reel alongside the Play icon.
TIP: Swipe down the screen to refresh the profile page and see the updated views count of your Reels.
How to check views count on other people's Reel
To see the view count of someone else's Reel, open the particular Reel in the Instagram app. Then simply tap the numeric text visible below the Like button (heart icon).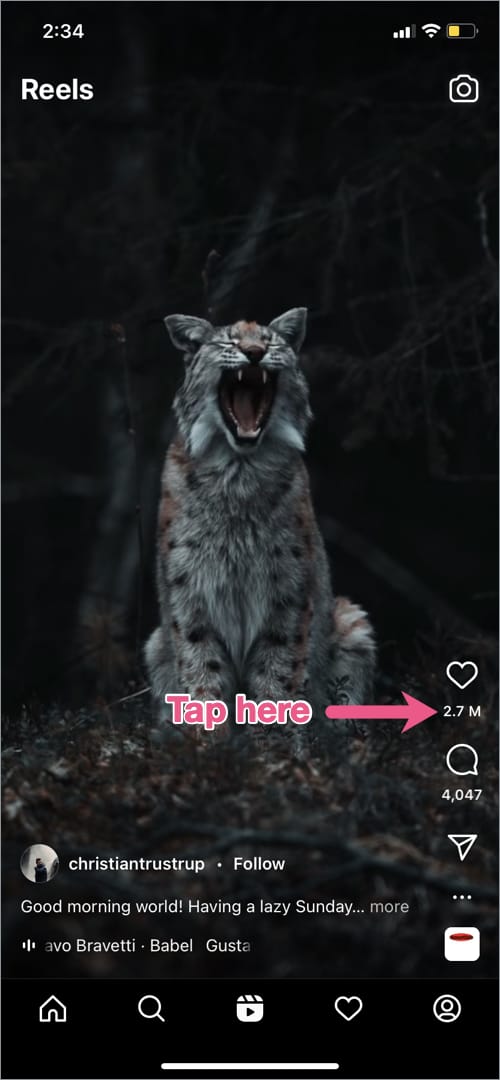 You can now see the total number of plays (views) and likes on that specific Reel.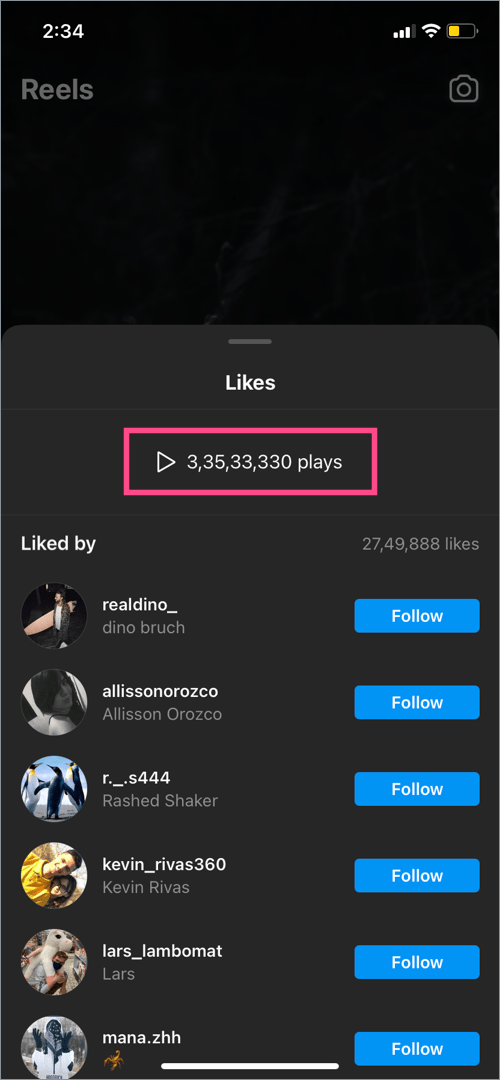 One can even see the list of people who have liked that Reel and can even follow them. This method lets you check views on your own Reels as well.
ALSO READ: How to Make Instagram Reels with Photos and Music
Can I see who viewed my Instagram Reels?
No, there isn't a way to see who watched your Reels on Instagram.
You can only see the total view count of Reels. This practice is similar across most social media platforms including YouTube, Facebook, and TikTok.
If you're eager to know if one of your Instagram followers has viewed your Reels, then there is a way out. Just share the Reel to your Instagram Stories as well using the "Add Reel to Your Story" option. This way you can find the people who viewed your Instagram Reel.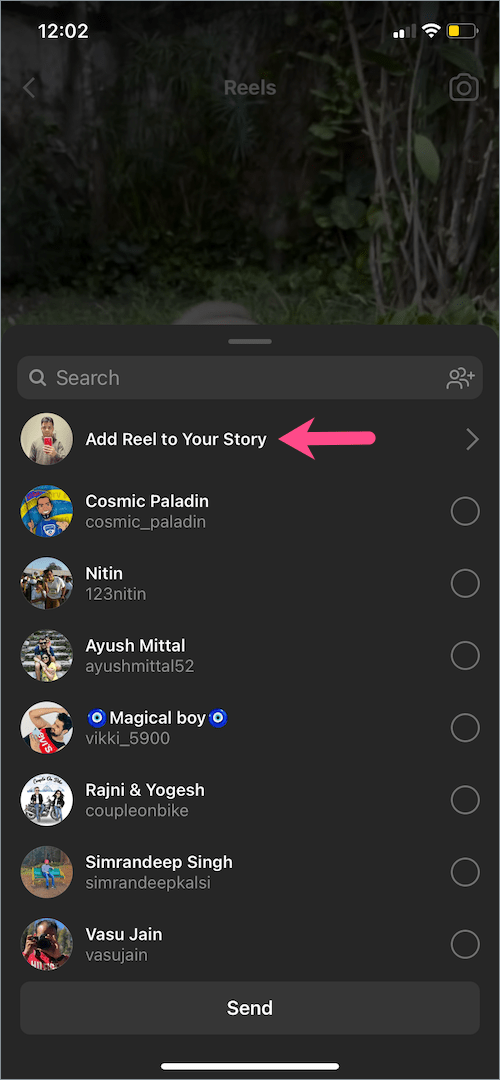 RELATED: How to see who liked your reels on Instagram
ALSO READ: